Mozilla has released Firefox 82.0, the latest in its long line of major updates to the veteran open-source, cross-platform browser. Releases come thick and fast these days, but despite the fact Mozilla recently laid off 250 employees, version 82 has some noticeable and valuable new features worthy of note.
First up are significant performance increases with startup, session restore and page loading times. The picture-in-picture feature also gains a couple of tweaks, including a more visibly placed button within video playback windows.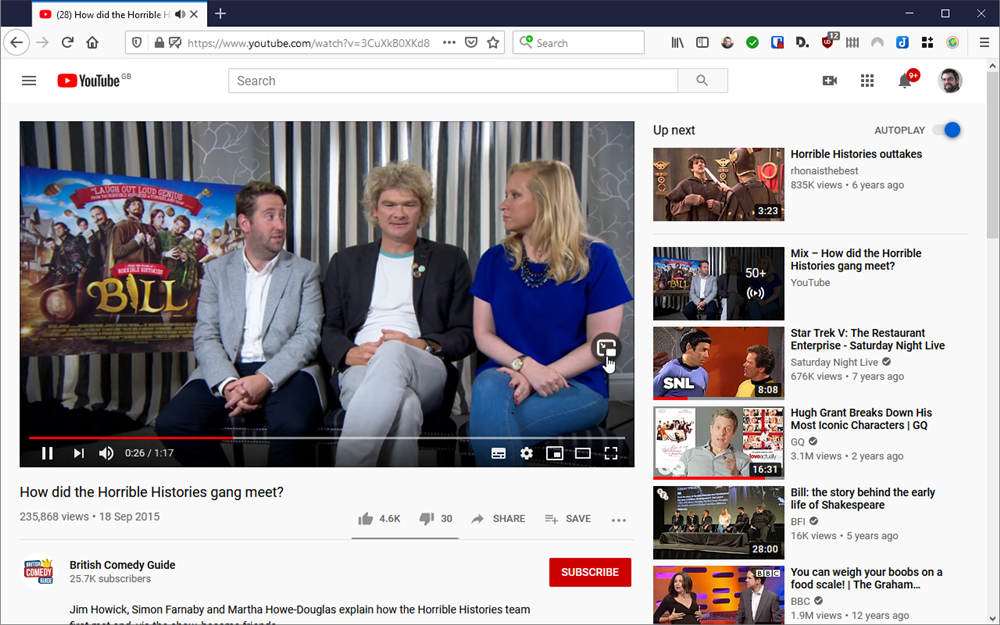 In addition to the repositioned picture-in-picture button, Mac users also gain a new keyboard shortcut to open the window, which can be triggered before playback begins: press Option + Shift + Cmd + ) to switch. Windows users already enjoy their own shortcut in the form of Ctrl + Shift + ].
Windows users should also enjoy improved performance thanks to the use of DirectComposition for hardware decoded video, with the aim of optimising GPU and CPU usage to improve battery life.
Speaking of performance, Firefox 82 promises faster page loads and start-up times, with session restore 17% quicker than the previous release. WebRender support is also now complete for all approved hardware in Windows 10 and macOS (up to 10.15) providing an additional speed boost.
Pocket users see more articles appear on their new tab pages in supported territories, while sponsored stories have been rolled out to UK and Germany. In addition, users gain an improved experience when saving webpages to Pocket via the Pocket button found on the Address bar. Those unimpressed with Pocket can disable these features via 'Options > Home' and by right-clicking … in the Address bar, right-clicking the 'Save to Pocket' entry and choosing 'Remove from Address Bar'.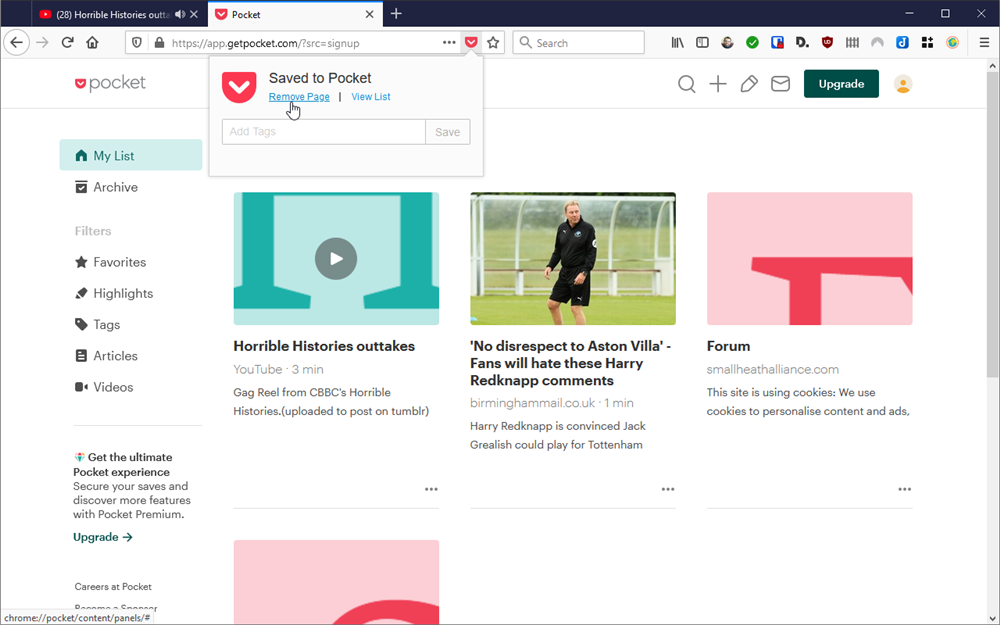 Other changes include the automatic blocking of downloads that originate from sandboxed iframes where website owners haven't explicitly included an 'allow-download' flag on the frame.
Credit card auto-fill data now supports screen readers, which also better handle features that report paragraphs.
On its release, Firefox for Android 82 will ship with an option to allow users to pin the address bar permanently to the display.
Firefox 83 Beta
The beta version of Firefox also ships with three notable features that may – or may not – find their way into the next stable release. These see WebRender being activated on the newest Intel Gen12 GPUs, the addition of a 'Print selection' option to the context menu, and new device-sharing state indicator icons appearing in the Windows Notification area.
You can download the open-source Firefox 82.0 now for Windows (32-bit and 64-bit), macOS and Linux.
Those looking for a bit of danger can also download Firefox 83.0 Beta for the same devices.