Rambox LLC has started the New Year by relaunching its workspace consolidation tool with the release of Rambox 2.0. Available on Windows, Mac and Linux, the new app combines paid-for and free tiers within a single program for the first time.
Rambox originally launched in 2016 as an open-source beta under a 'Community Edition' banner. In 2018, a paid-for Pro version with additional functionality was added, and now Rambox has combined the two in a single program with both free and paid-for tiers.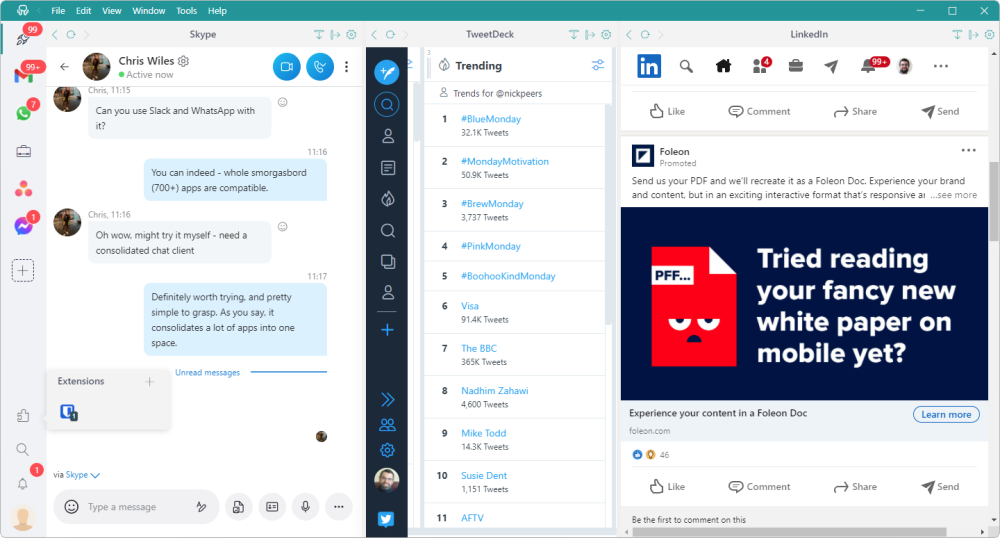 The new release gives users a choice of consolidating no fewer than 700 apps and online services within its single application. A dashboard makes it possible to combine multiple services within a single window, while others can be quickly triggered using a series of icons down the left-hand pane.
Core functionality is free, while paid-for users gain access to additional features such as extensions (including password managers and grammar checking tools), plus support for use on three devices simultaneously, with workspaces synced between each.
Version 2.0 comes with the promise of a revamped and improved user interface, better stability through incorporated automatic tests to help track down bugs, and better use of computer resources to deliver a faster application.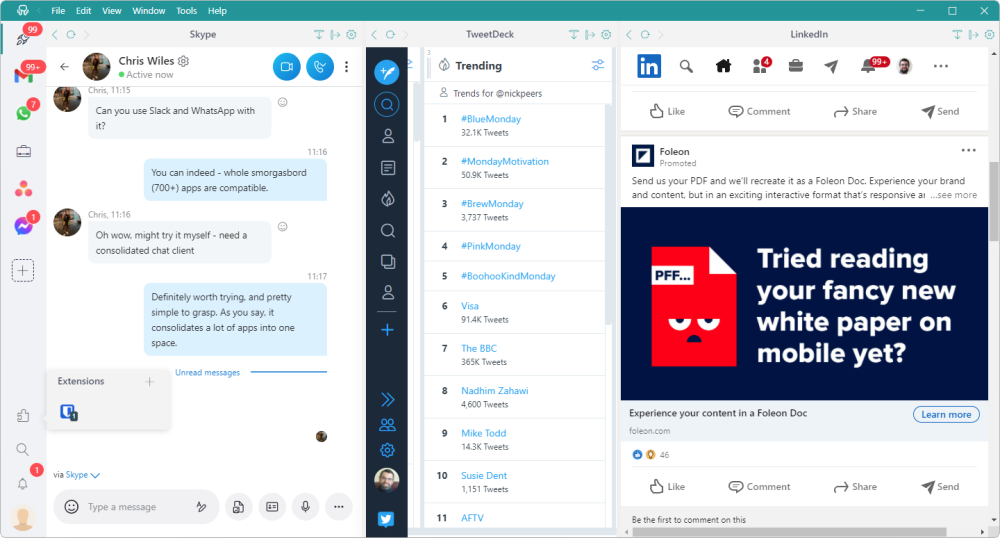 There's also added support for Chrome extensions within Rambox, and support for nesting apps within multiple levels as well as via column layouts. Some of these features are restricted to the paid-for tiers.
Rambox 2.0 is available now as a free download for Windows, Mac and Linux. A 30-day trial of all available features is included after free user registration. When this expires, users revert to the Free tier with limited functionality. Two paid-for tiers are available: Pro ($5/mo, $48/year or $144 for a perpetual license) offers all functionality, while Enterprise ($10/user/mo) adds team management and other enterprise-level features.