Italian developer Incomedia has released its first major point release to the Website X5 2022 line.
Both Website X5 Pro 2022.1 Pro and its cut-down sibling Website X5 Pro 2022.1 Evo introduce a new personal branding tool for individuals and businesses as well as support for integrating PayPal's Buy Now Pay Later feature into their websites' ecommerce stores.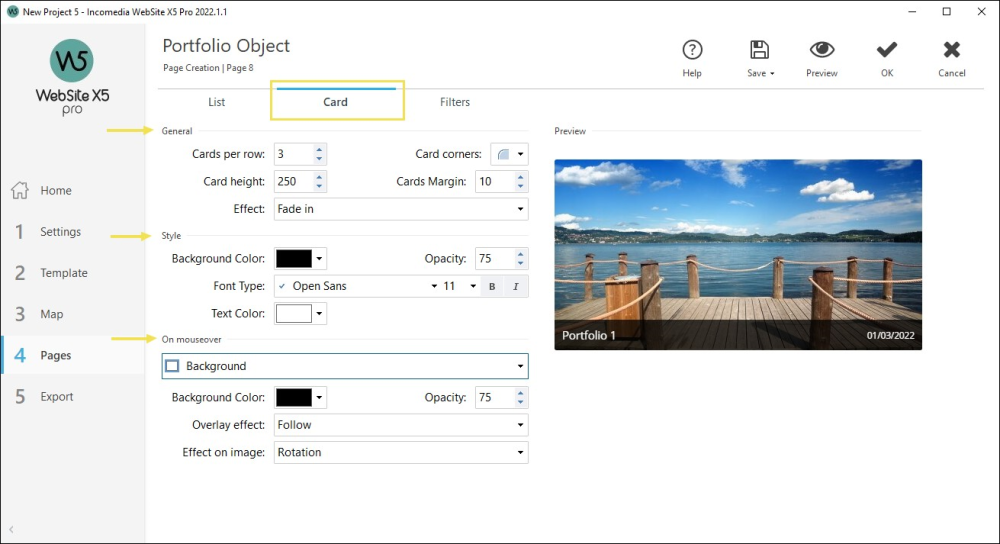 The main new feature is a new Portfolio item, which is designed to allow users to provide self-promotional material through their websites. It can be used to showcase work – such as freelance projects or previous employment.
The feature requires users to prepare a picture, title and description for each work included in the portfolio. These are used to create presentation cards with one or two buttons providing links to other materials: web pages, PDF documents, galleries and so on.
Users can also add filters and a keyword search tool to help website visitors filter large portfolios to discover items of specific interest. See Incomedia's complete online tutorial for more details.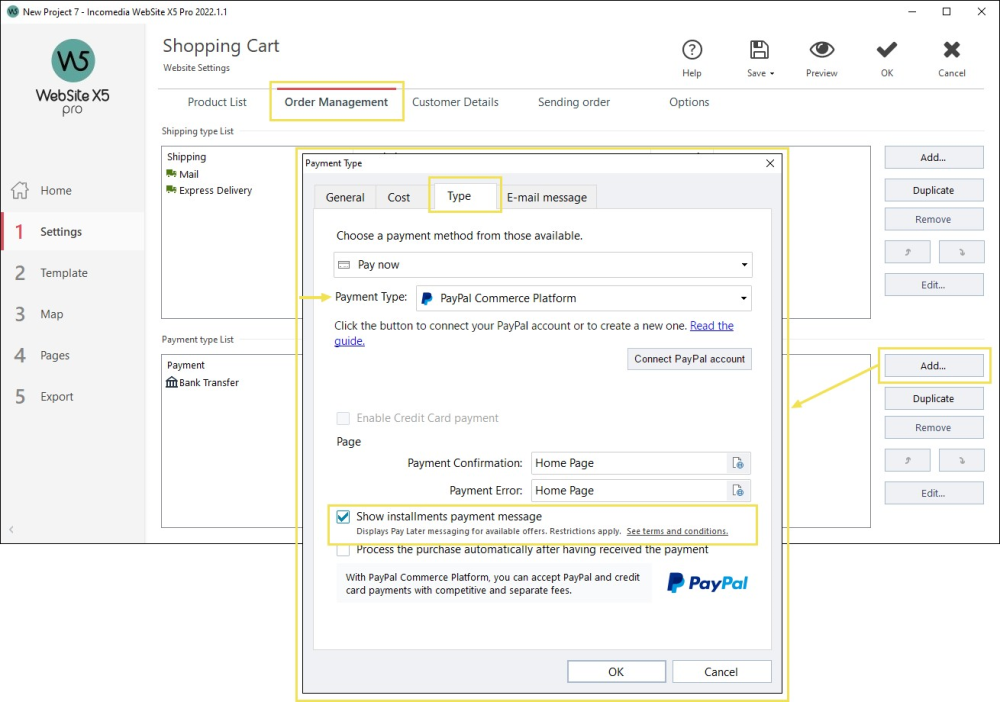 Support for PayPal's Buy Now Pay Later feature provides users with the ability to offer customers an option to split payments over three or four instalments. It requires users to be based in a country where the service is active – that currently means the US, UK, France, Germany and Australia, with Canada, Italy and Spain due to follow "soon". Again, Incomedia offers a comprehensive online tutorial explaining how to use the feature.
Finally, Website X5 2022.1 also introduces support for the new Google Analytics 4 monitoring and analysis service, improves the video insertion tool on entry pages and provides users with a search field to help locate items to insert into their web pages.
Website X5 Pro 2022.1 Pro is available now as a free, function-limited demo for PCs running Windows 7 SP1 or later. The update is free to registered 2022 users – new licenses cost $219.99.
Also available is Website X5 Evo 2022.1, which costs $99.95. This is a cut-down version – see the WebSite X5 pricing page for details of what's in each version.

WebSite X5 Pro 2023.2
Easily create responsive websites, no design skills required.
Function Limited Demo