Accessing your home or work devices from a remote location just got a lot easier – and more secure – with the launch of TeamViewer Remote 15.41.7, out now for Windows, Mac and Linux.
The headline new feature is a major revamp of how TeamViewer connects one user to another's device. In place of a password-based system, users make use of session links to connect directly, and adds a new option that allows users to connect and control remote devices through any web browser.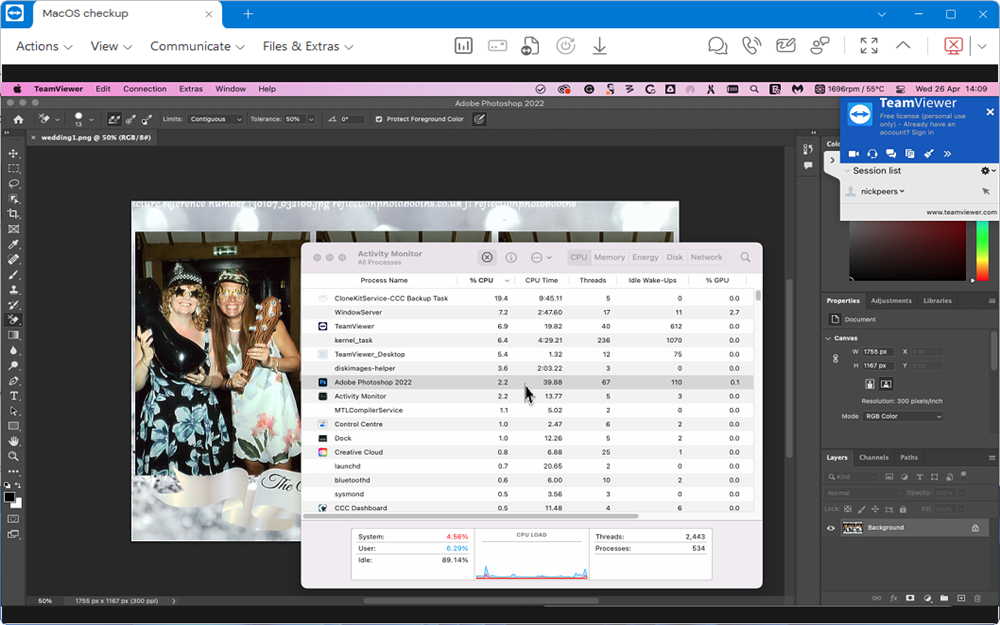 The feature is particularly useful for those wishing to offer remote technical support. In this instance, the expert creates a session via the Remote Support tab in the TeamViewer Remote client or via the new web-based interface at https://web.teamviewer.com.
Experts give the session a suitably descriptive name, then choose whether to share a clickable session link or numeric code with the end user. In turn, they can join the session either by clicking the supplied link or by inputting the session code into their own TeamViewer Remote instance.
At this point, the expert is told that the client has entered the session, allowing them to start the session. As a final check, the participant is asked to accept (confirm) or decline (reject) the session.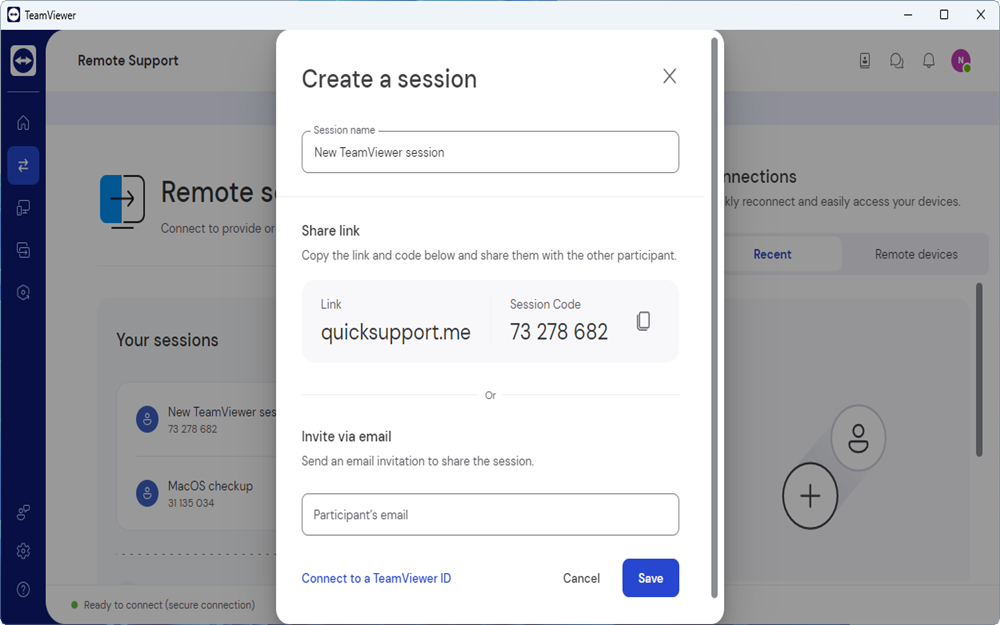 The new feature is accompanied by a completely redesigned user interface, described as "user-friendly, well-structured, and intuitive". It's enabled by default on new installations, while existing users will need to manually enable the new UI via the 'New interface' toggle that should appear on the classic user interface.
The new user interface also features a new Universal Search tool, which is also capable of providing quick actions such as creating or connecting to new sessions. The in-session toolbar has also been redesigned to incorporate a new side panel where users can make use of a chat window, audio/video conferencing, and whiteboard facilities.
The new version is also accompanied by a handful of bug fixes, which can be reviewed in depth via the program's changelogs.
TeamViewer Remote 15.41.7 is available now as a free download for Windows, Mac and Linux. The program is free – with some limitations – for personal use. A variety of personal and commercial licenses are available, with prices starting from $24.90 per month.