The Files Community has released Files 2.5, a major new release of its File Explorer replacement tool for Windows users. The open-source tool restores the Acrylic backdrop material, adds new swipe gestures and makes improvements to the Preview and Details pane as well as crushing numerous bugs.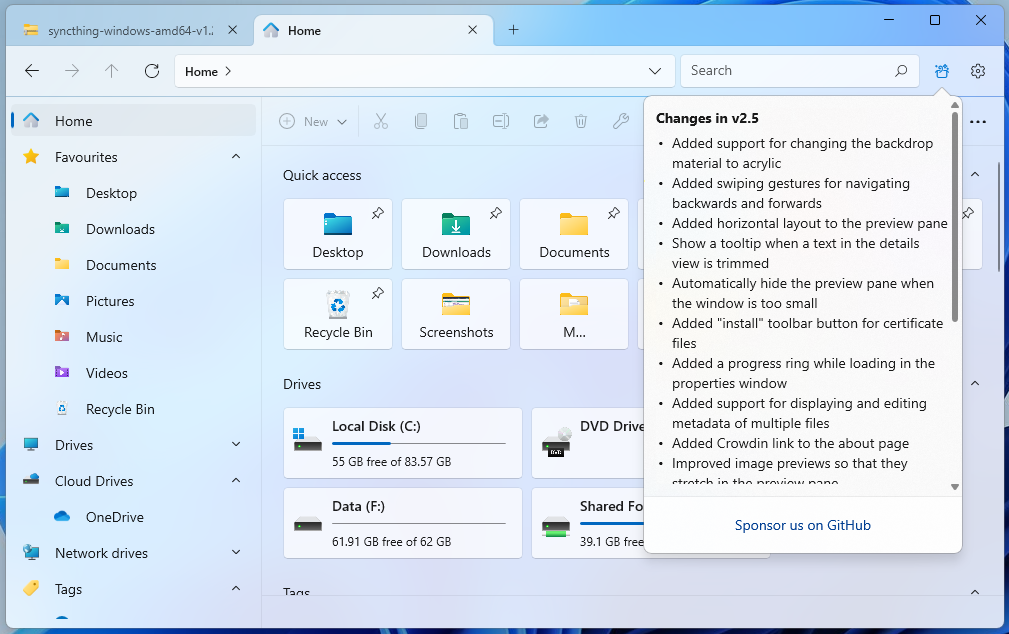 Files 2.5 continues to build on recent major updates, the last of which - released back in February - introduced support for tagging files and folders. This time round, however, Files 2.5's headline new feature isn't brand new, but one that's been reintroduced.
When Files 2.4 saw the app switch from the UWP platform to WinAppSdk, with the promise of improved app performance (such as snappier navigation of directories), users lost the ability to set the app's backdrop material to the semi-translucent Acrylic. After an outcry, the community-led developers have worked on resolving the compatibility issues that had forced the feature to be dropped. Six months later, and Acrylic is now an option once again.
Files 2.5 also introduces a new swipe gesture for those with touch screens or touch pads, allowing users to navigate back and forwards through previously accessed directories by swiping left and right, respectively.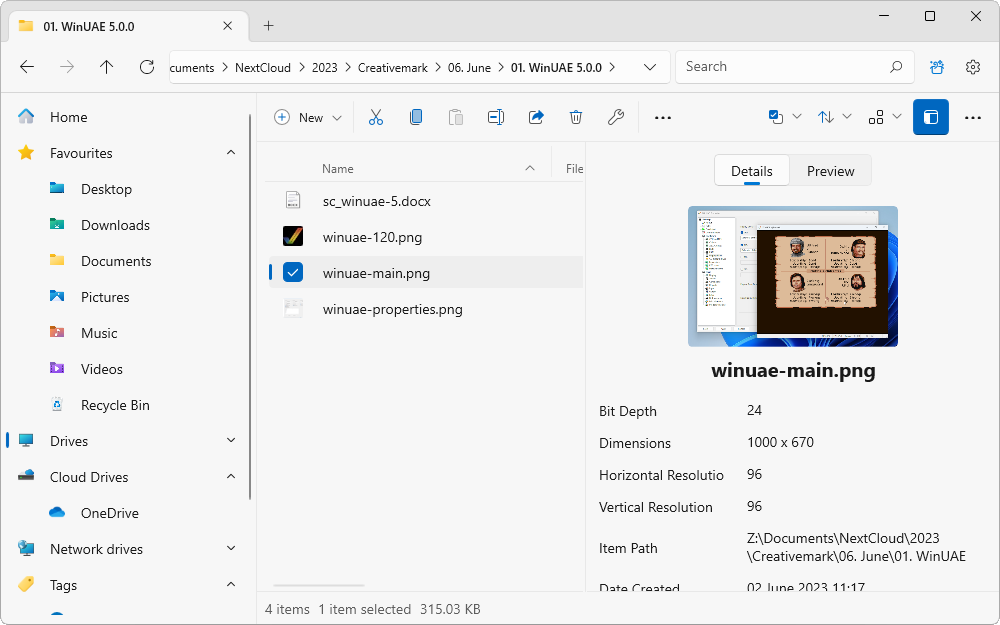 Elsewhere, the Preview pane has been split into two separate panes, each behind its own tab. The Details tab continues to display information about the selected file along with a thumbnail, while the Preview pane provides a larger preview that stretches to fill the available space within the pane. The pane's layout has also been improved when oriented horizontally.
Users also gain the ability to change the metadata across multiple files simultaneously – simply select all the files, click the Properties button and make the changes via the Details tab.
Developers also gain the ability to manage Git repositories natively through Files, while the app can now be integrated with the paid-for SeerPro file preview app, which gives Windows users 'quick look' capabilities via the spacebar.
The update is rounded off by over 20 bug fixes, which can be reviewed in detail on the program's release notes.
Files 2.5 is available now as a free, open-source download for PCs running Windows 10 or later.