The Tor Project has announced the release of Tor Browser 12.5 for Windows (both 32-bit and 64-bit), Mac, Linux, and Android. The Firefox variant provides privacy conscious users with a means of accessing the internet through the open Tor network, designed to reduce the visibility of users online.
Tor Browser 12.5 introduces some major changes to the program, including an updated circuit display, new onion site icons and the promise of both better accessibility and a more user-friendly connection experience.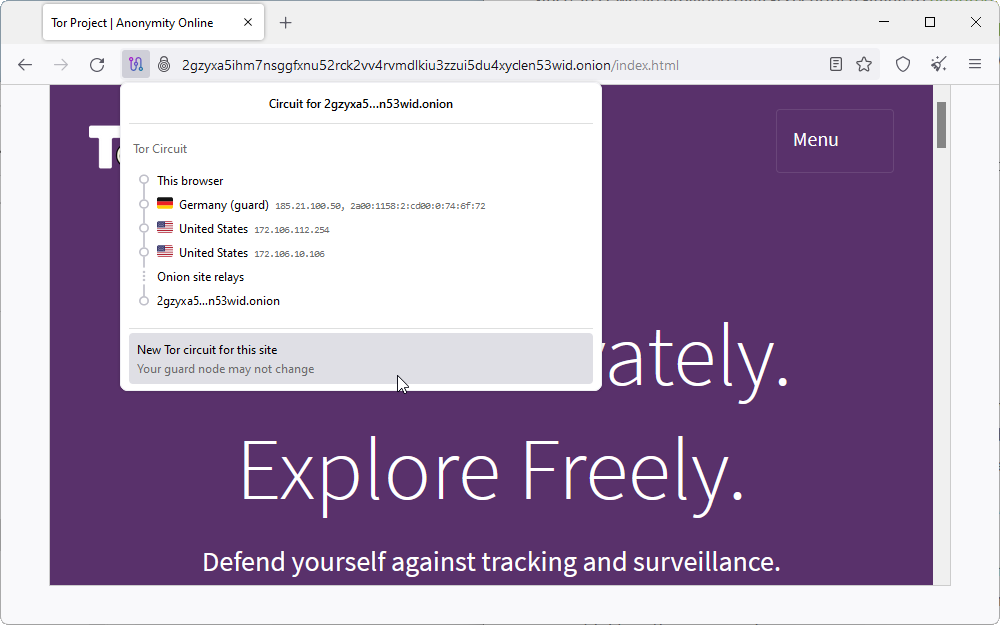 The new release unveils more eye-catching changes than the last major update (12.0) from last December. Then, the focus was on updating the underlying code base, whereas now changes are more visible.
Chief among these is a new home for the circuit display, which allows users to trace the path they've taken through the Tor network to their destination as part of its efforts to hide their location. Previously, users could only access this by opening the site information panel, whereas the circuit display now has its own dedicated button for direct access.
Eagle-eyed users will also notice the icon used to indicate an onion site connection has also changed, a move The Tor Project says is down to the fact onion services are spreading beyond the Tor browser to other platforms, such as Onion Browser and Brave.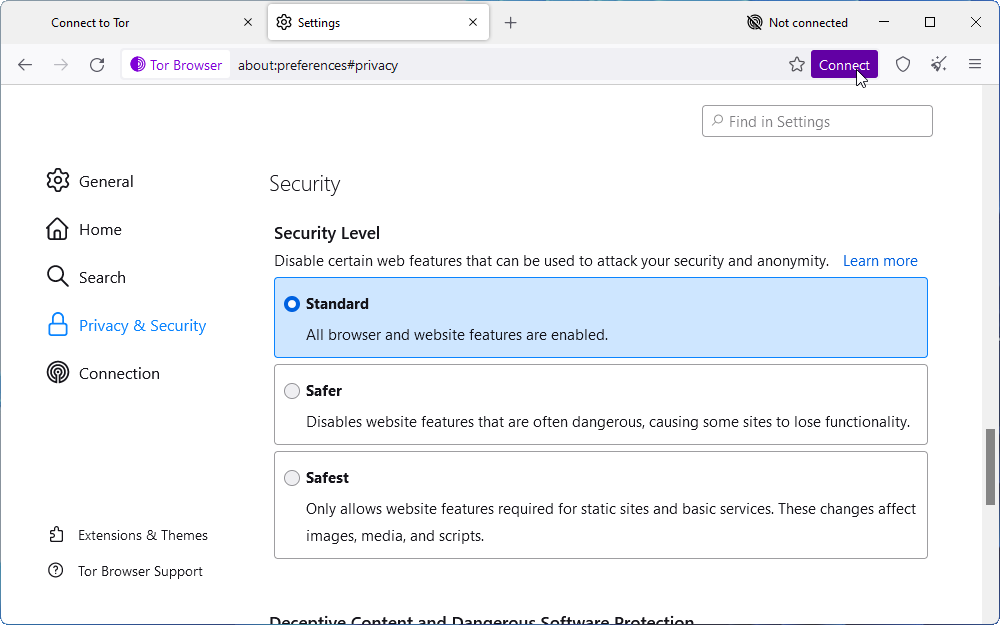 Elsewhere, users can now more easily connect to the Tor Network after navigating away from the browser's start page thanks to the presence of a visible 'Connect' button next to the Address bar, reminding users they need to connect before they can browse the web.
Many of these tweaks are the result of a recently completed accessibility review that the Tor Project says will also lead to more changes going forward as part of "a multi-release effort to improve Tor Browser's accessibility".
Elsewhere, there's added support for the Finnish (Suomi) language along with the usual slew of fixes, tweaks and updates, which can be reviewed in detail on the Tor Blog.
Tor Browser 12.5 is available now as a free, open-source download for Windows 64-bit, Windows 32-bit, Mac, Linux, and Android.