Screen-capture specialist TechSmith has released Snagit 2024 for Windows and Mac, a major new version of its powerful screen-capture tool.
The 2024 build unveils the ability to add click animations and highlighted cursors, adds supports for combining video, and unveils a new starter theme alongside stamp collections.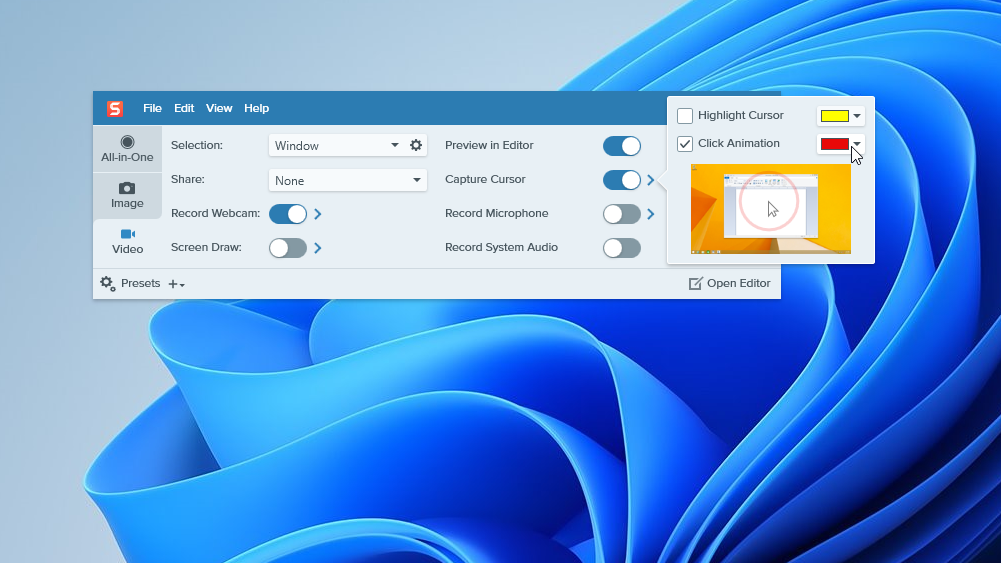 The main highlight in Snagit 2024 is the addition of two tools designed to make it easier to create instructional videos. Users can draw attention to the mouse cursor using two new options: cursor highlights enclose the cursor inside a semi-translucent circle that can be coloured as required, while click animations generates a ripple effect when the cursor is clicked.
Users also gain the ability to combine multiple video captures together to create a single movie from different recordings. Simply record your individual scenes, then click the Add Videos button to access a list of previous recordings to add to the video.
Users can reuse and rearrange clips as required, plus import videos from co-workers if wishing to run a shared presentation.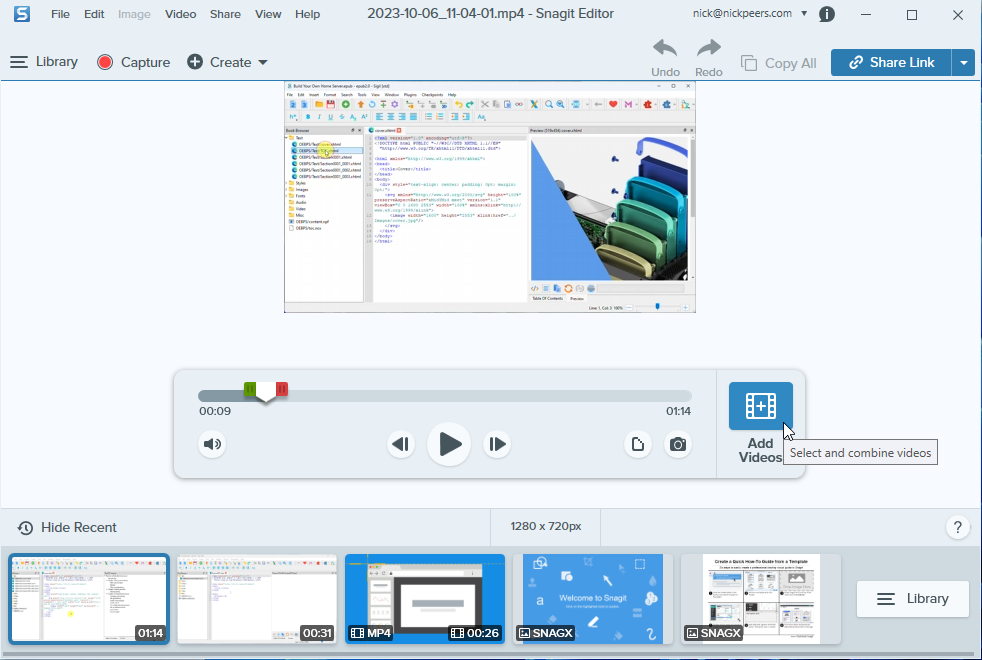 Snagit 2024 also bundles a new Starter Theme and Quick Styles offering pre-built designs for a consistent look to all video overlay effects, coupled with new stamps for adding 'stylish' touches to image captures, with more available to download.
Elsewhere, Mac users gain access to a quick and easy webcam swap tool, allowing users to quickly move between full-screen webcam to picture-in-picture when wishing to highlight the desktop. The webcam background can now also be blurred.
Windows users can now pin favourite captures to the recent captures tray with a single click.
Snagit 2024 also adds an option to share images and video messages directly to Microsoft Teams. Other existing integrations include Sharepoint, OneDrive, Google Drive, Dropbox, X and YouTube as well as Techsmith's own proprietary Screencast sharing platform.
For a detailed guide to what's new, check out the Techsmith website.
Snagit 2024 is available as a free 15-day unlimited trial download for Windows and macOS. The full version costs $62.99 for a perpetual, one-person license that can be used across two computers. Existing users can upgrade for $34.99.

Snagit 2024.0.2
Versatile screen capture tool that can capture full screen shots and custom section
Trial Software