"Fourth time's also a charm", says The Blender Foundation as it releases Blender 2.91, the fourth major release of the open-source 3D graphics tool in 2020.
The latest release promises further improvements to the user experience along with a range of new features including new Booleans, collision support for cloth sculpting and volume objects modifiers. There's also the promise of improved animation tools.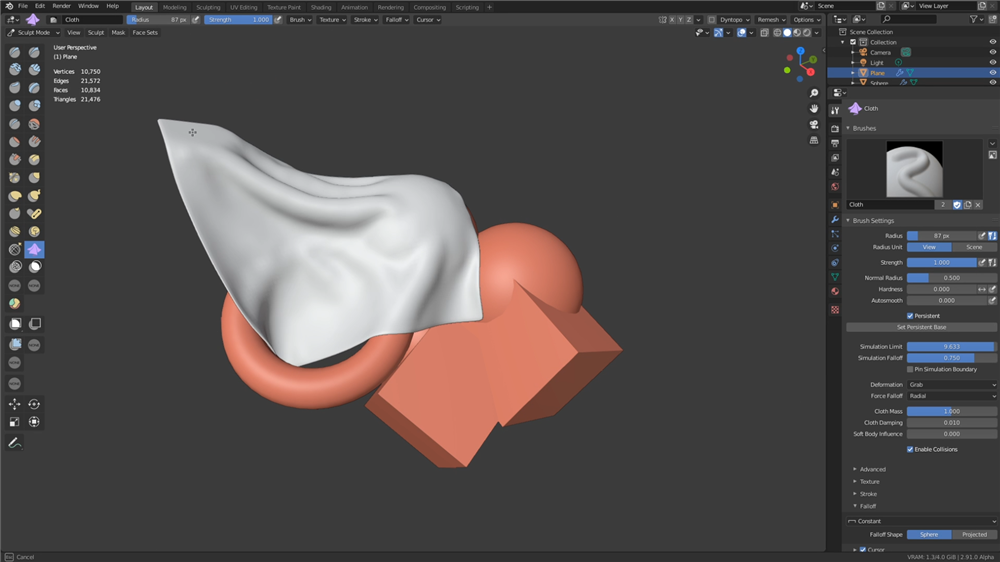 Sculpting gets lots of attention in this new release. In addition to adding support for collisions in the cloth sculpting tool, users gain the ability to speed up sculpting in general thanks to the introduction of quick gestures. These include drawing a line to trim, create masks and create face sets, using the cursor depth to set the origin.
The gesture can be combined with box and lasso gestures, which also appear in the new Sculpt Trim tool that's designed to allow users to cut and add geometry quickly.
Other new sculpting tools including a boundary brush to help more easily control the shape of mesh boundaries, and a pose cloth for simulating cloth effects as they're likely to be used. A full list of sculpting changes is provided here.
Elsewhere, users gain access to a new 'Exact' solver tool for Booleans for those who wish to prioritise accuracy over performance. In addition, collections can now be used as a Boolean, while the UV Editor gains better loop select tools and improvements are rolled out to other modelling tools, including the Knife and Intersect Boolean, Subdivision Surface modifier and the Ocean Modifier.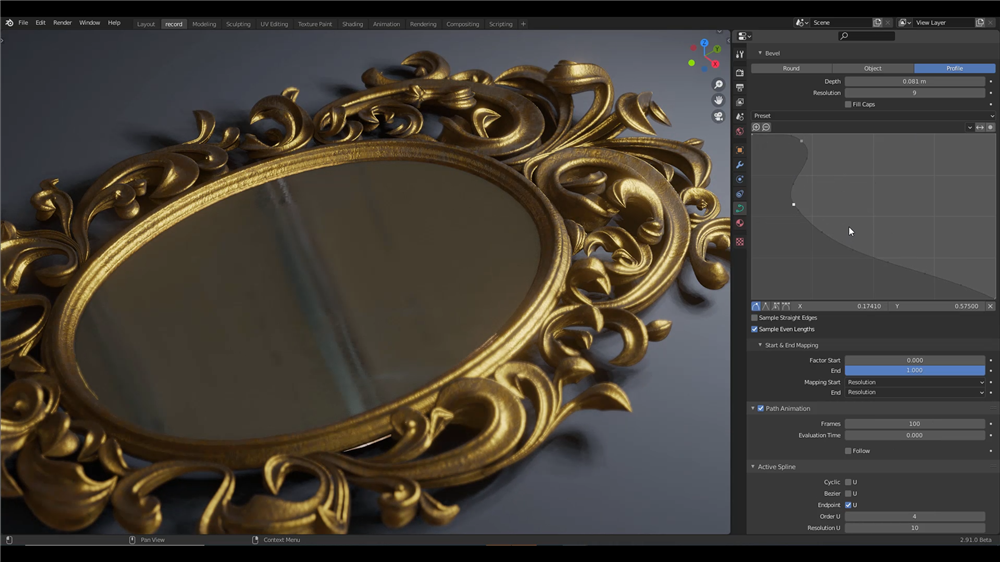 There's a new modifier for volume objects to allow them to be dynamically converted into a mesh (and back again), plus a new one-click tool to convert images into Grease Pencil objects, one of many improvements to the tool.
User interface improvements include a new property search tool with support for fuzzy searches, as well as aesthetic improvements to dialogue boxes. There are also major improvements to the Outliner, animation tools, and library override system, the promise of faster video encoding and decoding, Python API improvements and improved performance in the UV/Image Editor. A full list of changes can be found at the Blender wiki.
Blender 2.91 is available now as a free, open-source download for Windows 64-bit, macOS and Linux. A portable version is also available.