As its name implies, AVG Ultimate 2021 is the crème-de-la-crème of AVG's product range, providing a suite of tools to boost security, privacy and performance across all your household's computers and mobile devices, from Windows PCs and Macs to Android and iOS phones and tablets.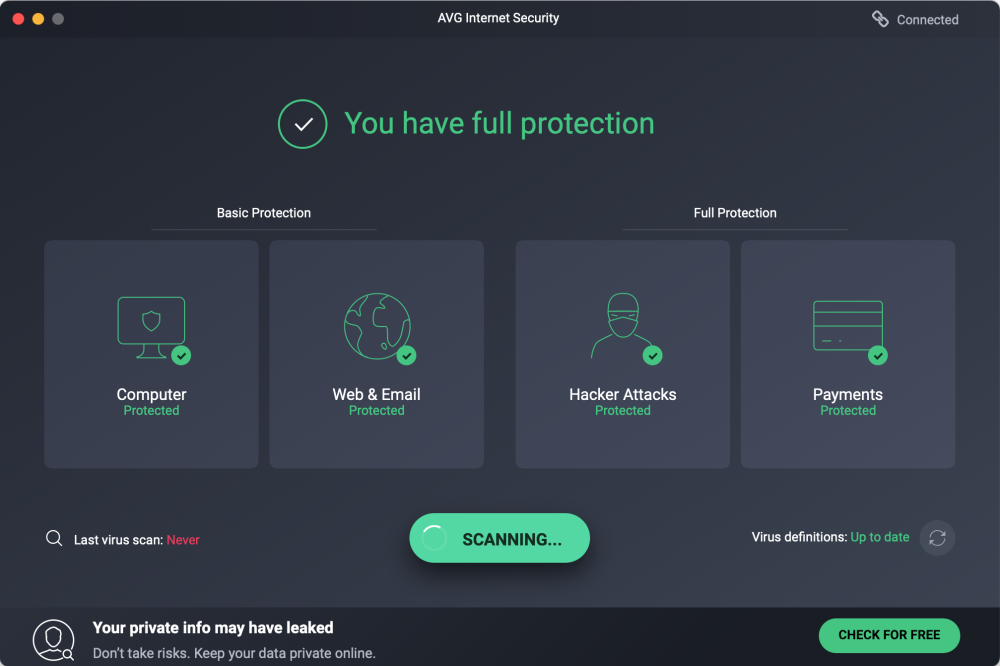 Your household's PCs and Macs are blanket covered by four applications. Core security comes in the form of AVG Internet Security 2021 – complete protection for your family's PCs and Macs courtesy of antivirus with anti-ransomware, shopping and banking protection via browser tools that block unsafe or compromised websites, firewall and webcam security.
You'll also get AVG AntiTrack, which boosts your online privacy by blocking online trackers such as fingerprinters, tracking cookies and targeted ads.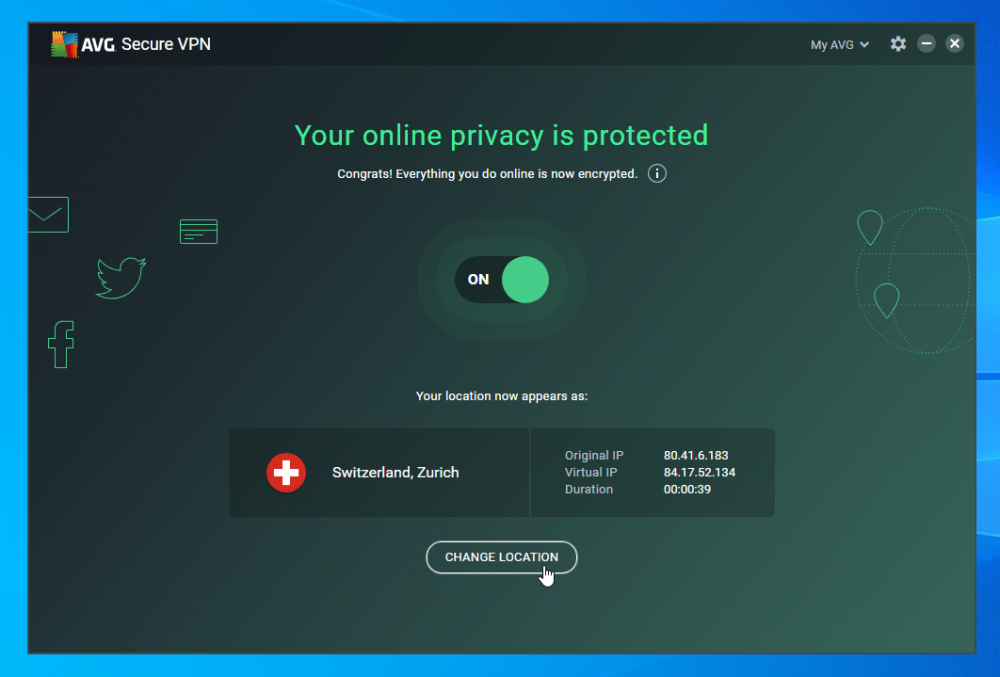 AVG Ultimate also includes AVG Secure VPN for all your computers and mobile devices. It provides a secure, encrypted tunnel to the internet that prevents man-in-the-middle attacks from intercepting your data transfers, plus allows you to access geo-restricted content by changing your location to one of over 50 countries worldwide. If you're forever logging on to unknown or untrusted wireless networks while out and about, AVG Secure VPN is an essential tool for both privacy and security.
In addition, keep your PCs and Macs running smoothly with AVG TuneUp. Macs get a collection of drive-cleaning tools that include clever tools to root out and remove duplicate files and photos, while the PC version is a complete system maintenance tool, with tools to clean, repair, update and fine-tune your system.
Mobile protection with AVG Ultimate
Your Android phone is protected too. Core protection comes courtesy of AVG AntiVirus Pro – along with antivirus and browser protection there are also anti-theft tools to allow you to remotely locate, lock or wipe your phone or tablet if it's lost or stolen. You can even take a surreptitious photo of the thief.
Android users also gain access to AVG Cleaner Pro, which helps boost performance through a range of tools including app cleaner and memory booster. You also gain access to AVG Secure VPN (see above), which also runs on Apple devices too to allow you to safely connect to unsecured Wi-Fi networks when out and about.
Get the deal
AVG Ultimate 2021 runs on PCs (Windows 7 or later), Macs (macOS 10.10 or above), Android (5.0 or later) and iOS (10.3 or later).
A ten-device, two-year licence for AVG Ultimate 2021 normally retails for $179.98, but thanks to our unmissable offer, you can protect your household's devices – whether Windows, Mac, Android or iOS – for a mere $29.99 – that's a staggering 83% off the MSRP. Just head over to the Downloadcrew Software Store to pick up your copy now!