It's been a busy few days for web browsers. Last week, Microsoft Edge 88.0 rolled out several major new features, including a new sleeping tabs feature, while today sees the launch of Firefox 85.0.
Firefox 85 arrives with three new noteworthy features. The first is protection against so-called 'supercookies', trackers that are able to hide within browsers to track users online even after they've cleared cookies. Firefox achieves this by isolating the cookies so they can't follow your progress between sites.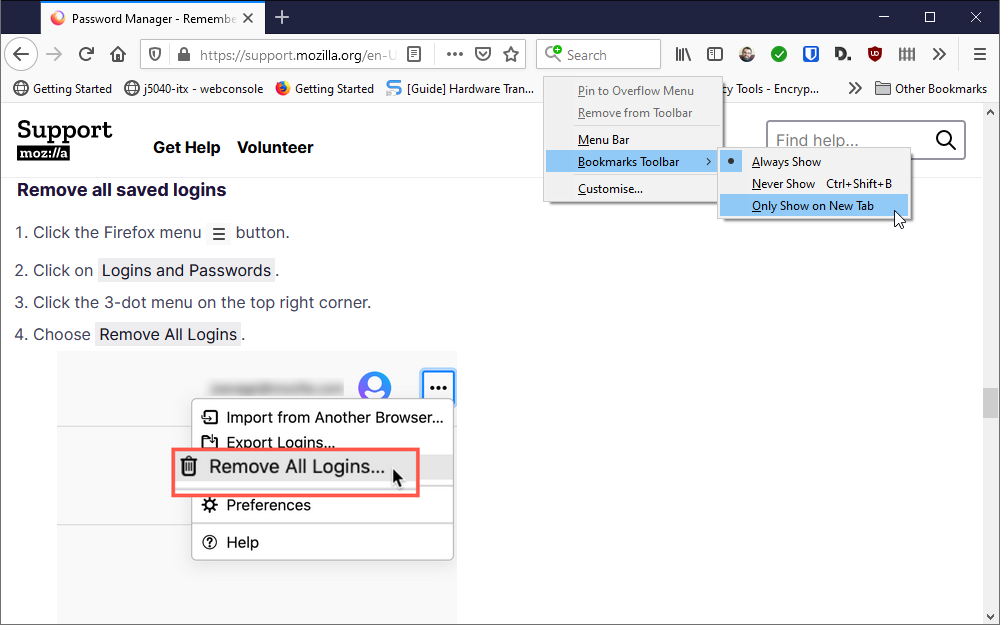 Several bookmark improvements have also been unveiled – users can now have the bookmarks toolbar only appear on new tabs, which gains an 'Other Bookmarks' shortcut to give users access to all their bookmarks directly from the toolbar. Firefox will now also remember your preferred bookmark folder when saving new bookmarks via the Address bar or Ctrl + D shortcut.
The final new feature sees users of Firefox's password manager (Lockwise) gain an option to remove all saved logins with a single click (plus confirmation) – it can be found under the more (…) menu.
In addition to the usual round of bug fixes and security patches, Firefox 85 also removes all final vestiges of support for Adobe Flash with the removal of the setting that previously users to re-enable support.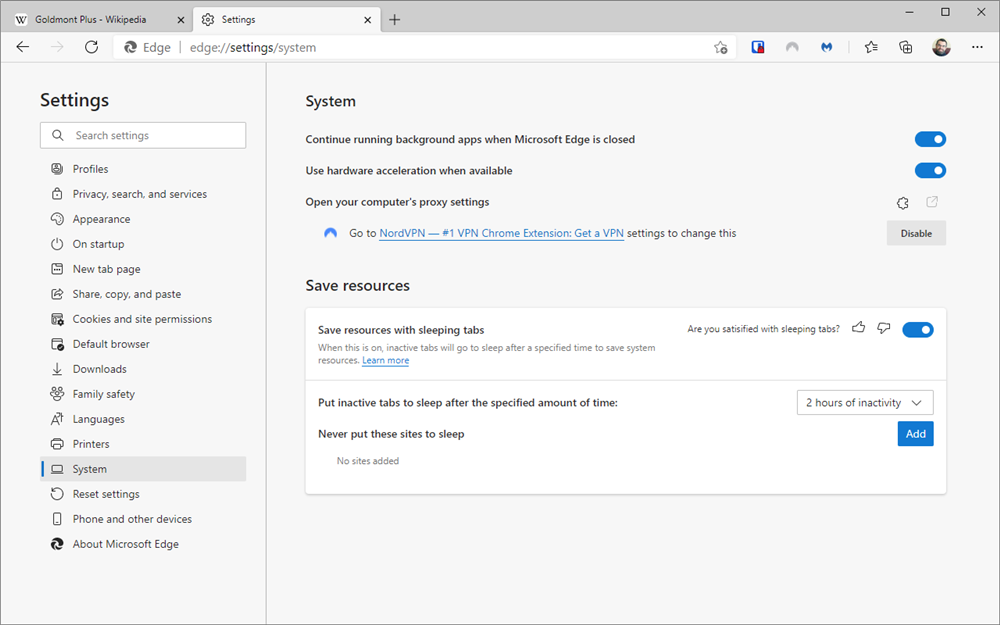 Last week's Edge browser update was packed full of new features. Version 88 unveiled a new 'sleeping' tabs feature, which releases system resources from inactive or background tabs to improve system performance. Users can configure it via Settings > System as shown in the image above.
Edge also unveils a new password generator tool to help suggest long, complex (and random) passwords when creating new online accounts or changing existing passwords. It'll also notify users if any passwords have been compromised in recent data breaches, a feature also rolled out in the recent Chrome update.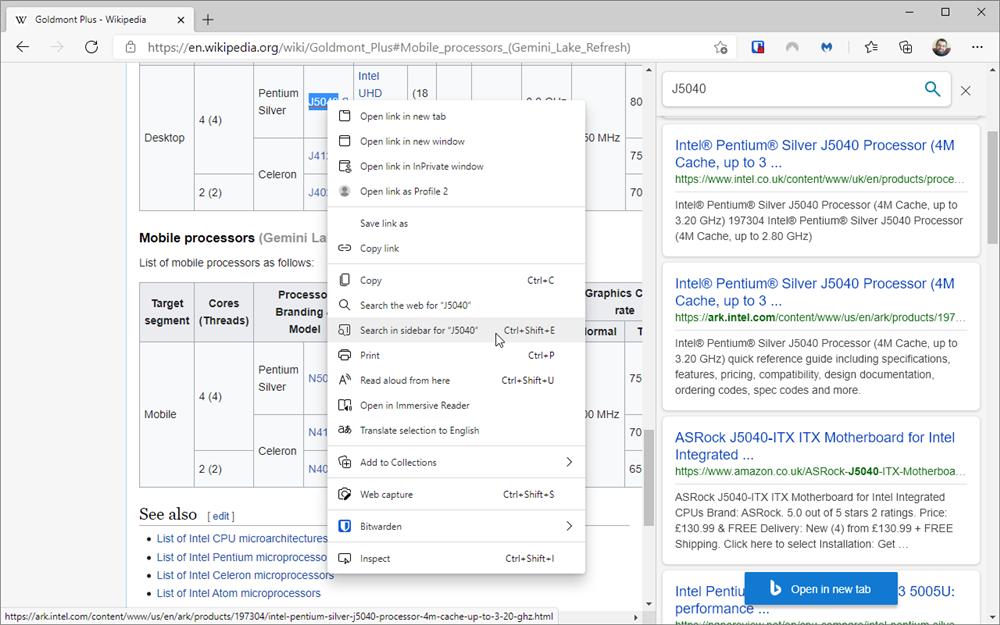 Sidebar search allows users to right-click words within browser pages to open a sidebar displaying the results of the user's search without interrupting their browsing. The user sync feature has been expanded to include history and tabs, while macOS users gain the automatic profile switching feature already present in the Windows version.
Users will also find no fewer than 24 new themes, with visuals provided by various well-known Microsoft branded games such as Flight Simulator and Halo. The browser's icons have also been given a minor overhaul to incorporate elements of the Fluent design system.
Both Microsoft Edge 88.0 and Mozilla Firefox 85.0 are available now for Windows and Mac. Firefox is also available on Linux.