Mozilla has rolled out its now-customary four-weekly update with the release of Firefox 86 for Windows, Mac and Linux. This latest release contains several notable new features as well as a handful of fixes and improvements.
Users gain support for watching multiple picture-in-picture videos simultaneously, there's improvement to the app's Print tool, but most noteworthy of all, a new Total Cookie Protection is offered that isolates website cookies so they can't track users across multiple sites.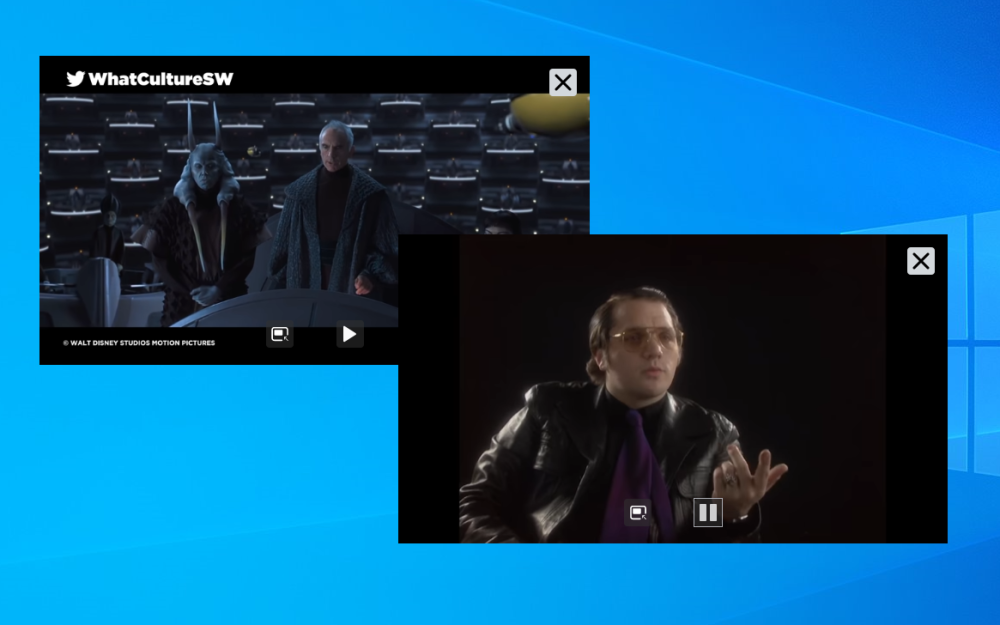 Total Cookie Protection is available to users applying Strict controls to 'Enhanced Tracking Protection' under 'Options > Privacy & Security'. It works by effectively placing each website in its own 'cookie jar', which means all cross-site cookies, not just cross-site tracking cookies, can now be isolated and prevented from tracking users across multiple websites.
Elsewhere, users can now watch more than one video using Firefox's picture-in-picture mode – just make sure each video is running in its own tab, and the picture-in-picture button will work. Videos can be watched simultaneously with the usual playback and window-resizing controls all available.
Firefox 86 also promises a better printing experience through a cleaner redesign of the print dialog and the promise of improved integration with printer driver settings. There's also what Mozilla describes as "notable performance and stability improvements", achieved by moving several drawing functions across to Firefox's GPU process.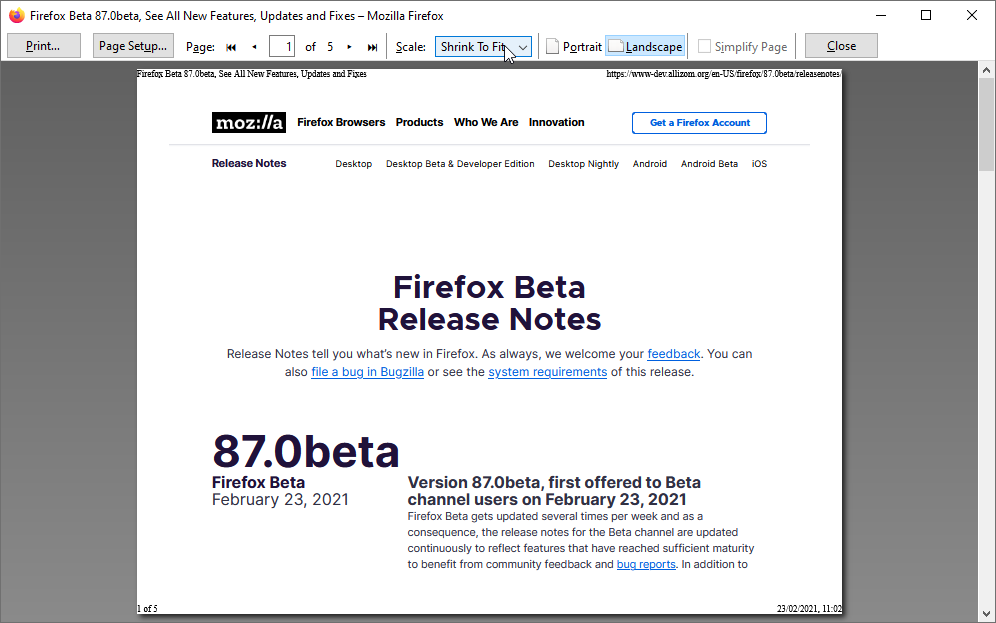 Several notable fixes have been implemented to the app's screen reader too: Reader mode can now be used with local HTML pages, while column headers are now correctly reported in tables containing cells that span multiple columns. There's also better colour contrast to make links more visible in Reader View.
Those using WebRTC services should note that as of Firefox 86, DTLS 1.2 is now the minimum supported version for establishing WebRTC PeerConnections. Linux and Android builds gain protection against Stack Clash attacks, and all video decoding is now consolidated in a new RDD process for the purposes of tightening security.
Finally, developers gain the ability to use the CSS image-set() function, which brings support for responsive images to CSS.
Firefox 86 is available now as a free, open-source download for Windows (a 32-bit version is also available), Mac, Linux, and Android.