Open-source fans rejoice: Jellyfin 10.7.0, the open-source pretender to Plex's media-streaming crown, has been released. What started out life as a fork of the last open-source release of Emby (3.5.2) is rapidly evolving into its own, distinct media server with the added advantage of being completely free.
Version 10.7.0's highlights include extending SyncPlay support to TV shows and music in addition to movies, redesigned OSD and Up Next dialogs and new PDF and Comics reader functionalities. Behind the scenes, things have undergone major changes with the promise of "significantly improved web performance".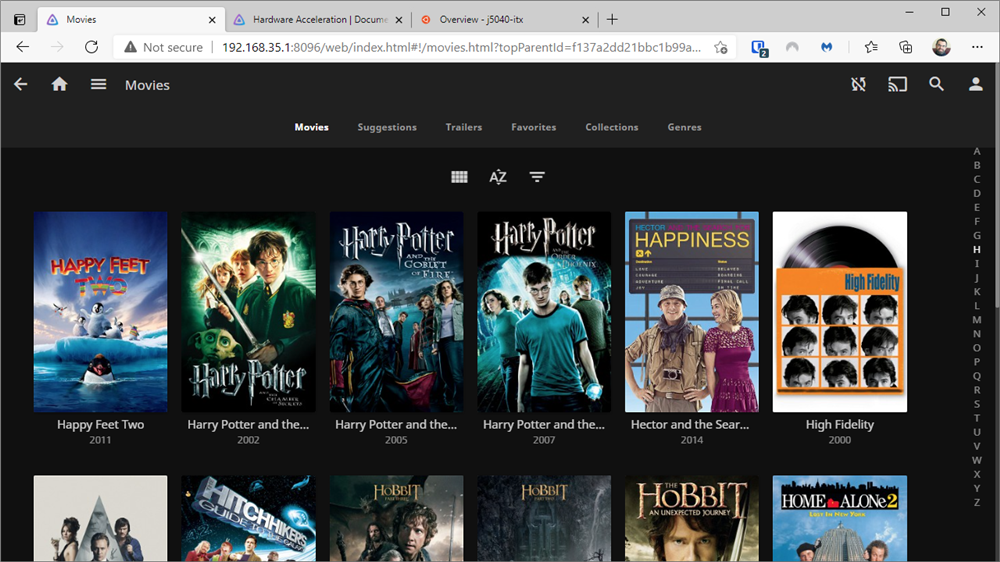 The new build, which comes with non-reversable database changes (Jellyfin's developers stress the importance of backing up before attempting any upgrade from 10.6.4), also drops TVDB support from the core server. Users can regain access to TVDB for populating their media libraries via a plugin, which is available through the server's official Plugin Catalog.
Jellyfin's SyncPlay feature, similar to Plex's Watch Together, has been extended to include both TV Shows and Music libraries. Now users can hook up with friends and family over Zoom to watch more than just movies from the same media server in real-time.
A new QuickConnect option makes it possible for users to sign in quickly on new devices using previously authenticated devices such as a phone or computer. Instead of requiring a password or PIN, users simply enter the six-digit code displayed on the new device on an authenticated one to log the new device in. The feature must first be enabled via the 'Admin > Dashboard' under 'Devices > Quick Connect', then users must navigate to 'User > Settings > Quick Connect' on the logged-in device, at which point they'll be be able to generate the code required to log the new device in.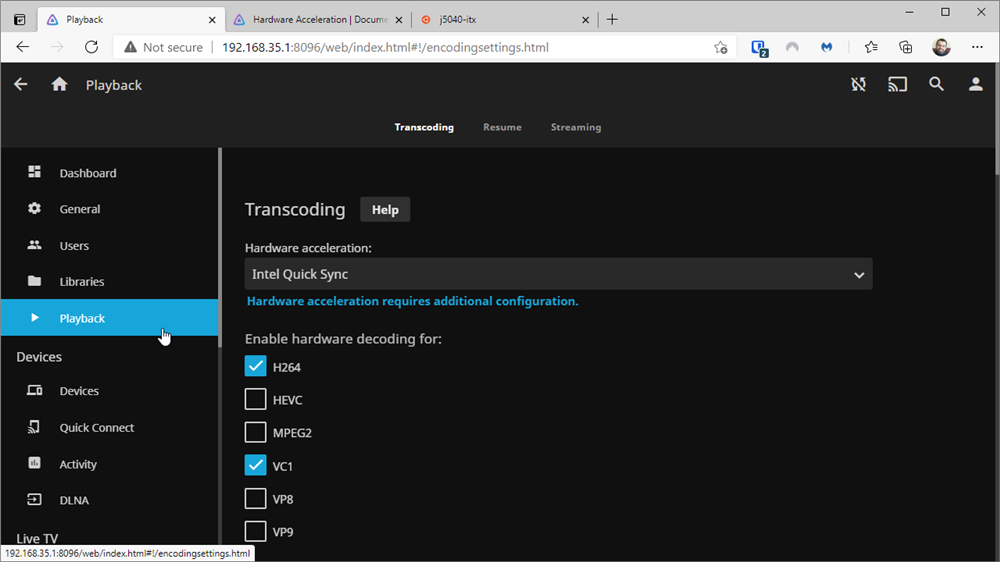 To prevent login proliferation, administrators can now limit the number of devices each individual user can be logged in on via the 'Maximum number of simultaneous user sessions' setting under 'User > Open > Profile'.
The promise of better performance when administering the server through a web browser is linked to a series of ES6 upgrades, Webpack, and assets now being served by faster gzip compression. Additional databases have also been migrated to the recently introduced EFCore database framework, while the backend has also been updated to the .NET SDK 5.0 with the promise of improved performance there too.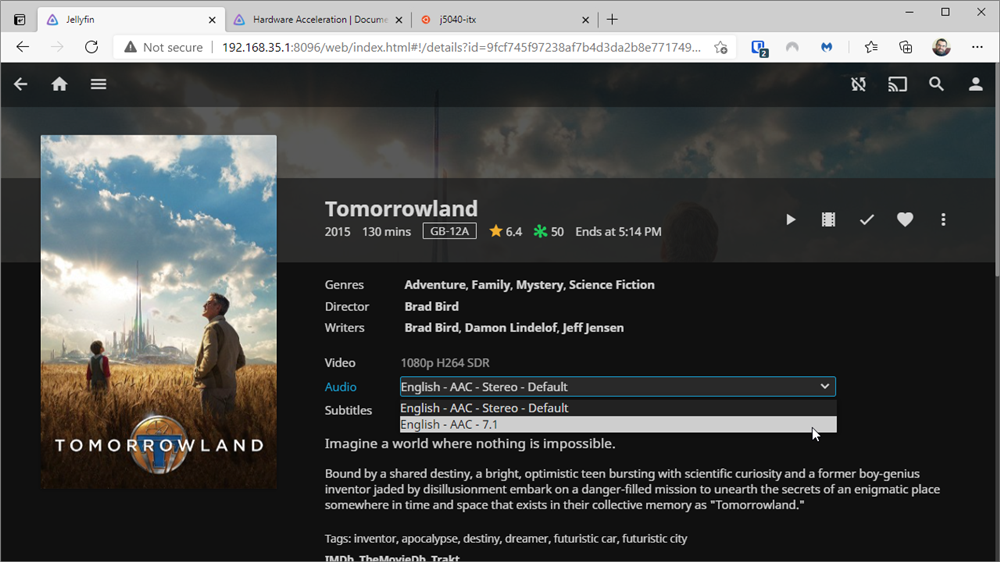 There has been some redesign work implemented, most noticeably with the On-Screen Display and Up Next dialogs.
Subtitle improvements include being able to upload subtitle files manually to a movie in addition to installing a subtitle plugin to search for – and download – subtitles from online sources. When editing a title's subtitles, click the + button next to the search tool to select the file.
A complete list of changes, including additional transcoding improvements, bug fixes and code cleanup, can be viewed here.
Jellyfin 10.7.0 is available now as an open-source, free download for a range of platforms, including Windows, macOS and Linux. Users can also install dedicated clients for these and other platforms, including iOS and Android.