Vivaldi Technologies has unveiled Vivaldi 6.0 for Windows, Mac, Linux and Android, a major new release of its customisable web browser.
Version 6.0 lands with two heavyweight new features: an additional layer of tab organisation called Workspaces, and support for custom icons on the browser toolbar.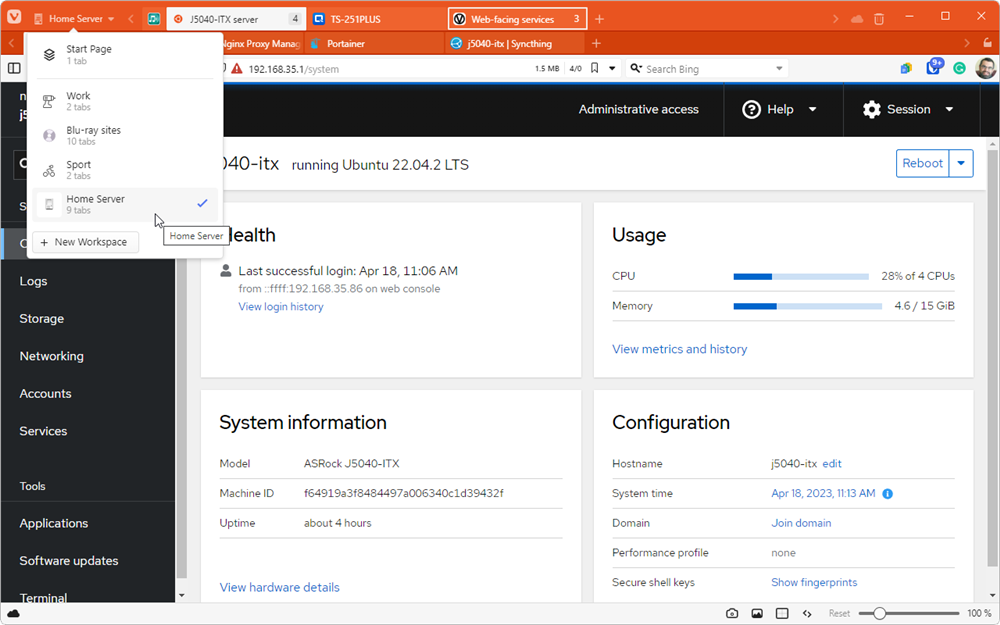 Workspaces are immediately visible on launching the updated version of Vivaldi. They allow users to separate out tabs according to custom categories, such as work or personal. Click Workspaces followed by the New Workspace button to get started.
Once two or more workspaces have been created, switching between them is as simple as clicking the workspace name to the left of the tab bar or using Ctrl + Shift + number key shortcuts. Users can also go directly to tabs in other workspaces via the main 'Vivaldi > Window > Other Workspaces and Tabs' menu.
Within each workspace, users can still take advantage of other tab-grouping tools, including Tab Stacks and Tab Tiling – Vivaldi encourages users to think of each workspace as like a virtual Windows desktop.
Each workspace is allocated a random icon when created – simply click this to change it to something more suitable. Workspaces can also be hibernated (right-click an inactive workspace and choose 'Hibernate Tabs') to reduce memory usage as your collection of open tabs grows.
For those who have no need of the feature, head over to Settings > Tabs and uncheck 'Show Workspaces in Tab Bar' under Tab Display to remove them from view.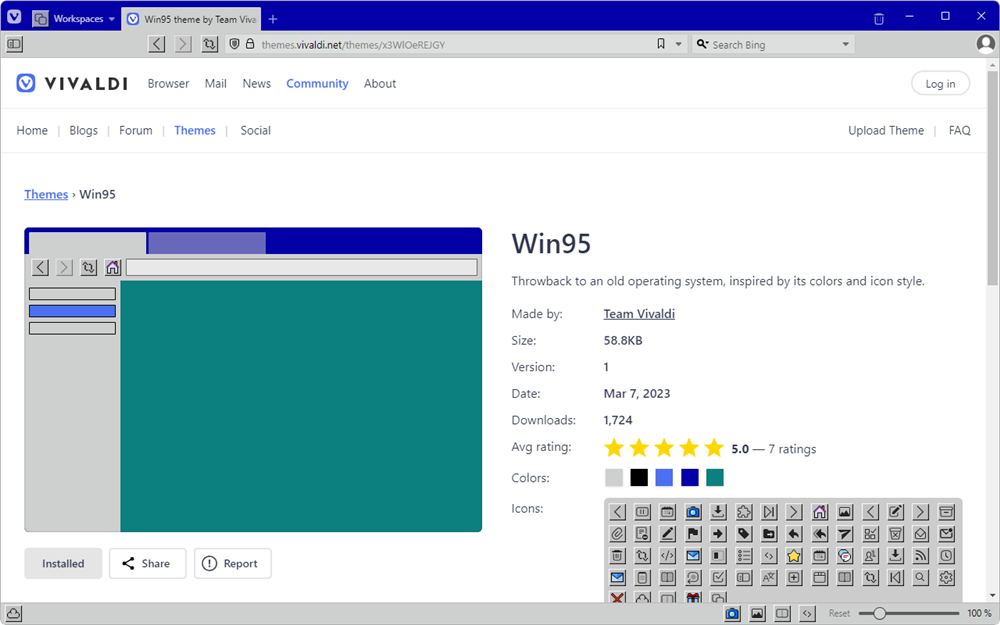 Vivaldi 6.0 also introduces a new Custom Icons feature, which works in conjunction with Themes. Users can trawl the Themes Gallery looking for themes that come with their own icon sets, such as Win95, Hand Drawn and Surf, or add their own custom sets from scratch.
To do this, navigate to Settings > Themes and click 'New Theme…' to create a new theme based on the currently selected one to open the Theme Editor. From here, select Icons, pick an existing icon from the dozens on offer, then click on the existing preview to import an icon from an image file that can fit on a 28x28 canvas.
Elsewhere, Vivaldi 6.0's Mail component adds support for dragging and dropping emails between folders to quickly reorganise them, plus change their state (for example, by dragging a mail over a label or flag). There are also various bug fixes, which are listed in detail in the full changelog beneath the official blog announcement.
Android improvements
The Android version gets its own collection of new features and tweaks, including support for two-level Tab Stacks, a more configurable tab bar, Address Bar swipe-down gesture for accessing the Tab Switcher, and auto-focus on the Address Field when opening a new tab to speed up URL entry. See the official blog post for more details and a complete changelog.
Vivaldi 6.0 is available now as a freeware download for Windows, Mac, Linux and Android.