Michigan-based TechSmith has launched Camtasia 2023, a major new release of its professional screen recording and video editing tool for Mac and Windows.
The 2023 release focusses on two specific areas: offering enhanced visual effects and implementing various user feature requests.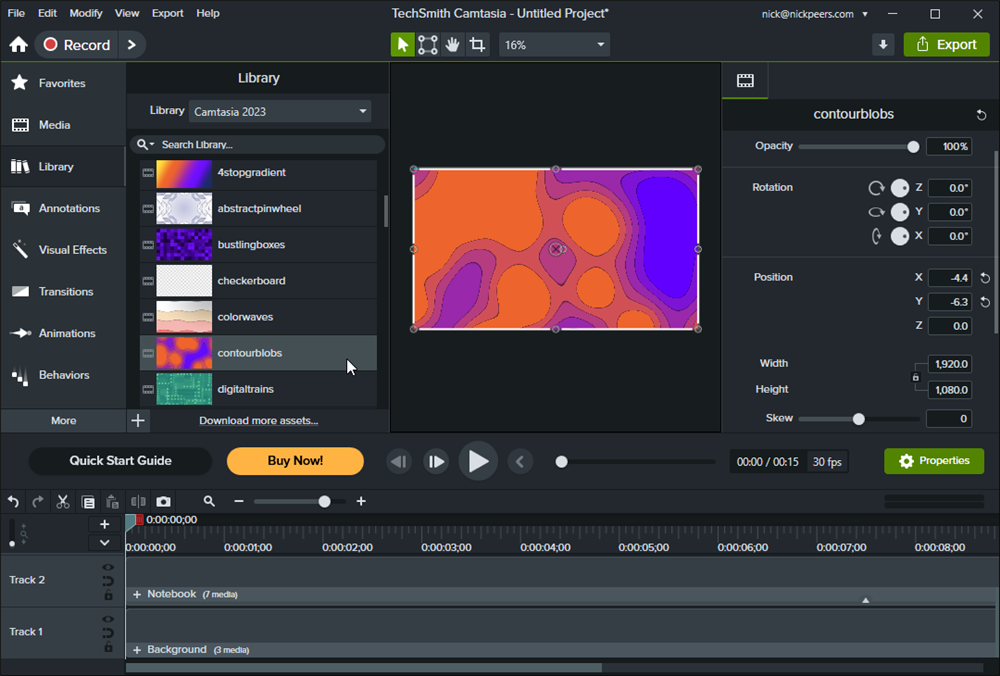 Highlights of Camtasia 2023 include the ability to implement dynamic backgrounds into screencasts, with options for setting size, speed and colouration of the effects.
The cursor also gains several new features in this release. There's a new Cursor Colour effect to lift drab monochromatic cursors, plus a new Shadow Effect to help highlight the cursor better. TechSmith's visual designer CoCo has also created two Cursor Packs (Neon and Hand Drawn) offering 73 custom cursors, with users also able to supply their own custom designs.
Camtasia also implements several new visual effects: Camtasia Filters can be applied to video to give them different coloured looks, with over 30 unique so-called Colour LUTs available via a new Filters tab in the Visual Effects tool bin.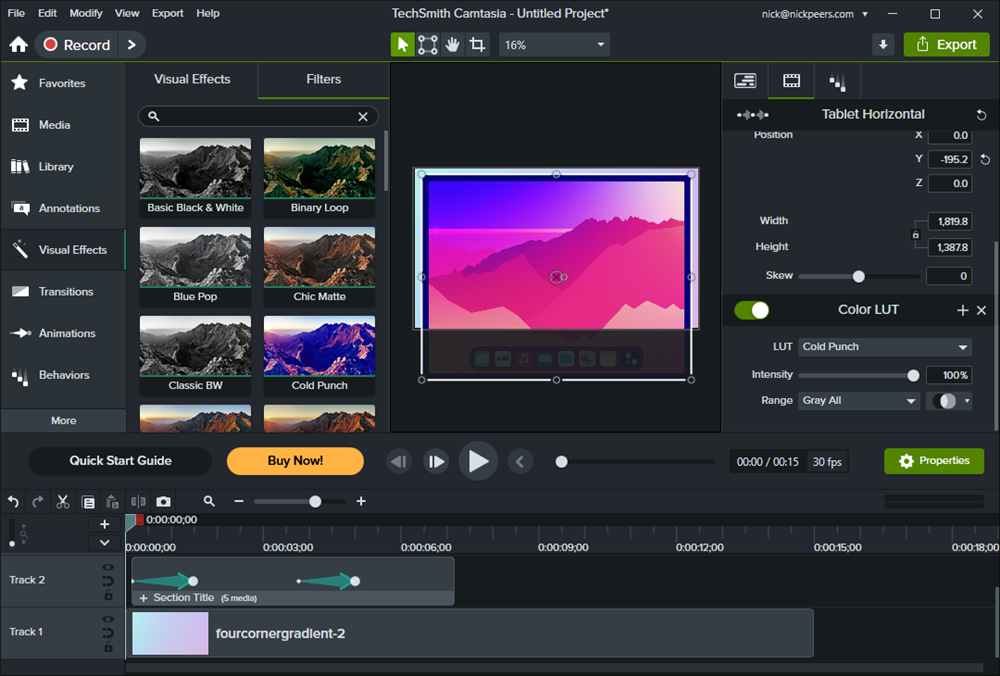 Other new effects include Motion Path (add dynamic animation to any element in videos) and Vignette (simple drag and drop cinematic effects with customisable options), plus a new feature – still in beta – for removing backgrounds using AI.
A complete list of new features, which also include Corner Pinning, a new 2023 Asset Library, unstructured templates, dynamic background and fill assets, and much more can be found on the program's detailed changelog, which also highlights updates to existing features (faster export and Lottie colour support quick properties) and bug fixes.
Camtastia 2023 is available now as a free trial download for PCs running Windows 10 (1909) or later, and Macs running macOS 10.15 or later. Additional hardware requirements include newer multi-core CPUs and GeForce 10 series GPUs or later. The full version can be purchased for $299 new (perpetual license) or $161.99 as an upgrade, with a guaranteed free upgrade to the 2024 version when it's released next year. Those on an existing Camtasia Maintenance contract will receive the update for free.

Camtasia 2023.3.3
Capture onscreen activity, edit it into a professional screencast, then share the results
Trial Software