The Mozilla Foundation has unveiled Firefox 113.0 alongside Firefox ESR 102.11.0, the latest version of its open-source, cross-platform browser.
It's a relatively big release, with numerous security enhancements and UI improvements, particularly when searching the web through the URL bar and making use of Firefox's picture-in-picture video player.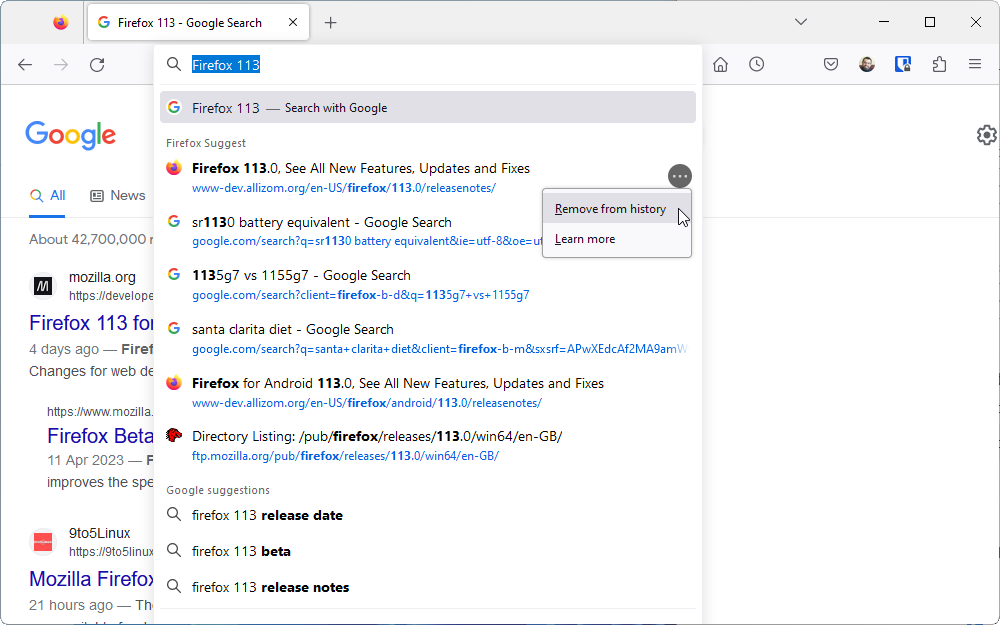 The first noticeable change in Firefox can be found when using the URL bar for searches. On the surface it's a small improvement, but anyone who's struggled with searching directly through the URL bar will appreciate the fact that results are now displayed in the default search engine, but the search terms remain in the URL bar, making them much easier to amend.
If the feature isn't present – as it was on our test system – navigate to Settings > Search and check 'Show search terms instead of URL on default search engine results page' under 'Search bar'.
A related change sees a new results menu being added where users will find it easier to remove Firefox Suggest history results as well as dismiss any Firefox Sponsored suggest entries. Simply roll the mouse over an entry to reveal a … button with a 'Remove from history' option.
Elsewhere, Firefox's Picture-in-Picture pop-up, which allows users to watch video while continuing to browse, also gains three improvements: support for full-screen on supported websites like YouTube, plus buttons to skip back and forward and a video duration bar.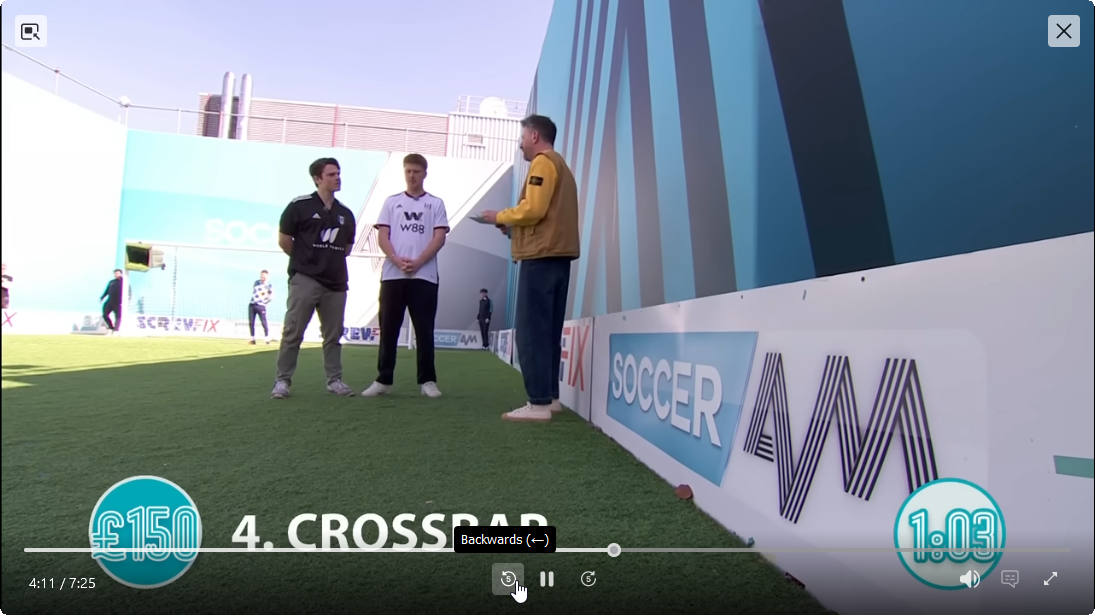 Other improvements focus on security and privacy. Private windows now block third-party cookies and storage of content trackers, while automatically generated passwords using Firefox's own password manager contain special characters by default and the Windows GPU sandbox – introduced in Firefox 110 – has been tightened for greater security.
Firefox 113 also unveils a redesigned accessibility engine that Mozilla promises will result in faster, more responsive and stable use of screen readers and various other apps that use accessibility frameworks to interact with Firefox.
Elsewhere, there's newly added support for AV1 animated image files, while favicons are now included when importing bookmarks from Safari or Chrome-based browsers. Users can also (finally – after a 13-year-wait) drag and drop files directly from Microsoft Outlook into the browser.
The update is rounded off by a handful of OS-specific enhancements (access to the Services submenu directly from context menus in macOS, automatically enabled support for elastic overscroll effect in Windows), security fixes, developer updates and web platform changes.
Firefox 113.0 is available now as a free, open-source download for Windows, Mac, and Linux. It's joined by Firefox ESR 102.10.1 for those who've opted out of the rapid release cycle.
Firefox 113.0 for Android is also rolling out, with default hardware-accelerated AV1 video decoding and GPU-accelerated Canvas2D both enabled by default alongside PDF viewer UI improvements and a fixed bug when playing video in landscape orientation.