Berlin software powerhouse O&O Software GmbH has launched O&O SafeErase 18, a major new version of its data-shredding tool for Windows PCs. The major highlight of this latest build is a completely redesigned user interface, along with performance optimisations and added support for the latest web browsers.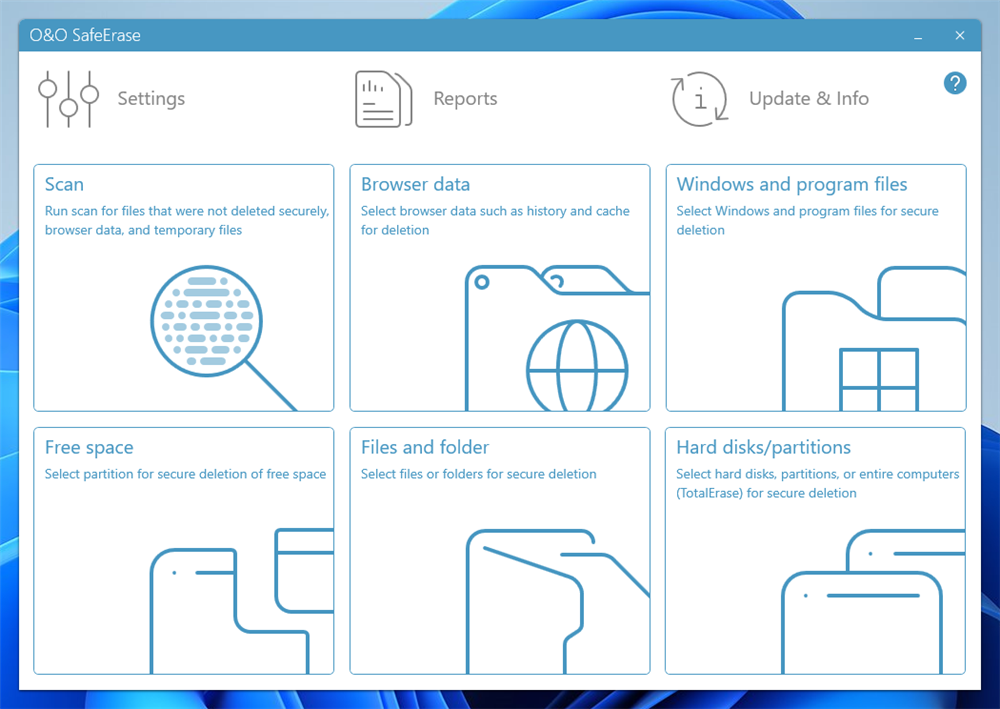 The main highlight of this new release is the slick new user interface, which sits comfortably with modern Windows aesthetics. Big bold icons accompany the main section headers, which continue to offer users a choice of six data-shredding methods.
In addition to specific tools for securely erasing entire hard disks and partitions, users can also opt to specify sensitive folders and files for secure deletion, along with Windows and program files, browser data and even free space. There's also a scan tool to root out files previously deleted using Windows' own insecure methods.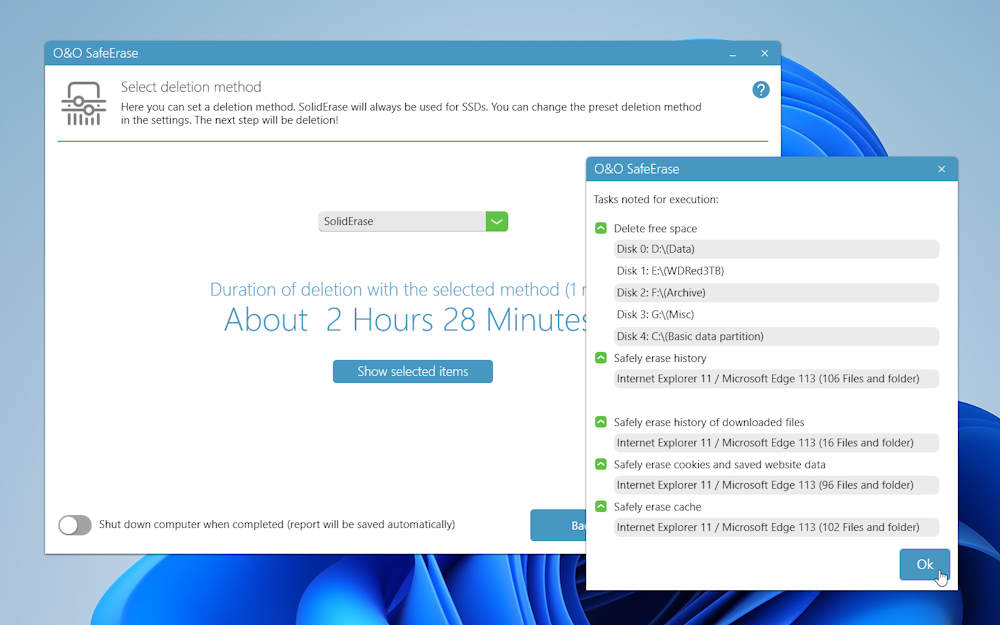 In addition to the redesigned user interface, O&O SafeErase 18's code base makes the shift from .NET Framework 4.8 to .NET 6.0, which comes with the added bonus of optimising the app's performance. The tool, which meets the data deletion guidelines of both the US Department of Defense (DoD) and German Federal Office for Information Security (BSI), also implements more efficient shredding algorithms to further speed up the process of securely deleting sensitive data.
Finally, O&O SafeErase 18 has been updated to work with the latest versions of supported web browsers, namely Chrome, Firefox, and Microsoft Edge/Internet Explorer.
O&O SafeErase 18 is available now as a free trial download for PCs running Windows 11 and 64-bit versions of Windows 10. A single-PC, 12-month subscription can be purchased for $29.95, while a 5-PC, 12-month subscription costs $49.90. Users can also pay $59.95 for a lifetime license of the O&O PowerPack, which includes O&O SafeErase 18 alongside O&O Defrag 26, O&O AutoBackup 6 and O&O DiskImage 18.

O&O SafeErase 18.3.610 Professional
Protect your privacy and security by making sure data is shredded from your hard drive
Trial Software