Adobe's consumer photo and video range gets a major update with the twin release of Adobe Photoshop Elements 2024 and Adobe Premiere Elements 2024 for Windows and macOS.
The releases promise new AI-powered features along with a design refresh that Adobe says will make both apps even easier to use going forward.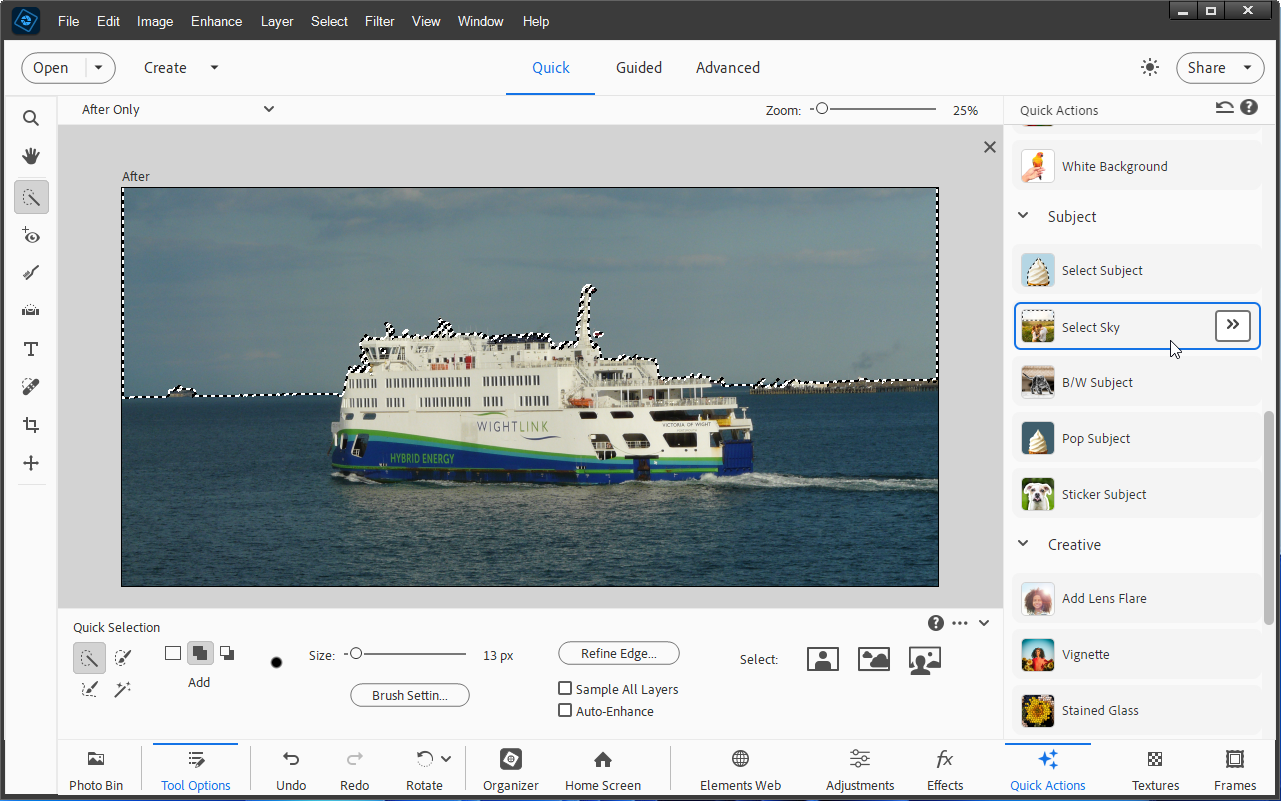 Photoshop Elements 2024 opens with a new colour- and tone-matching tool, allowing users to choose from built-in presets or use their own photo. Simply click once on the image, then tweak hue, brightness and saturation.
A new Add Text Guided Edit tool makes it easy to align text horizontally, vertically or along a path or shape. In addition to warping the text, users can apply gradients, textures and patterns to style it.
A new one-click background/sky select tool has also been ported across from the main Photoshop program, while popular one-click edits like smart fix and JPEG artefacts removal are made more accessible via a series of pop-up buttons.
Users gain the ability to create and share Photo Reels, which allow them to select a group of images, each individually edited using text, graphics and effects. Reels can be shared in MP4 or GIF format.
Photoshop Elements users also gain access to free Adobe Stock photos, while the update is rounded off with a major UI refresh promising "modern" fonts, icons, colours and buttons along with a choice of light and dark modes.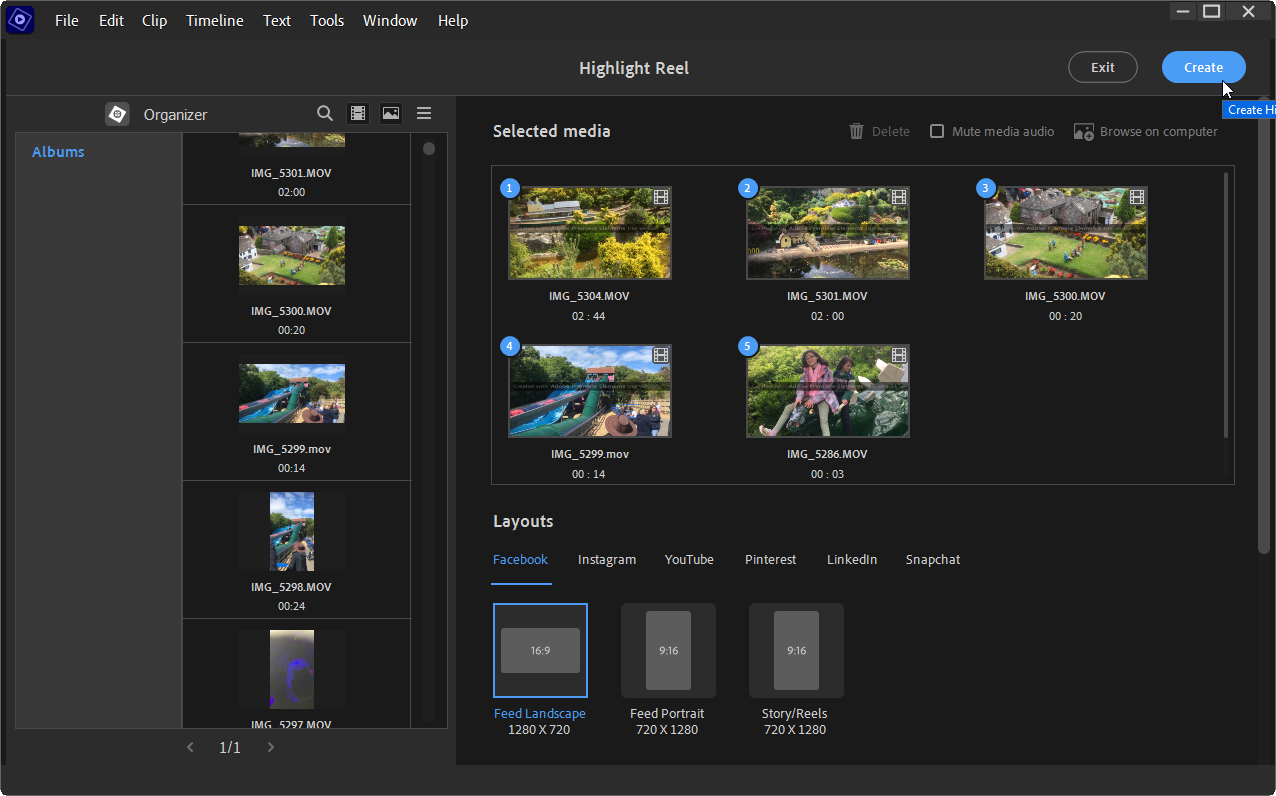 Adobe Premiere Elements 2024 unveils the same tone- and colour-matching tool, which can be based on a user-selected photo or video as well as utilising built-in presets.
In a similar vein to Photoshop Elements' Photo Reels, Premiere Elements unveils automatic Highlight Reels, which involves a combination of AI and automation to transform a selection of clips into video that focusses on motion, close-ups and the best-quality footage.
The new release also unveils a raft of new audio effects, including Vocal Enhancer, Reverb and DeHummer, plus new graphic effects and a similar UI design refresh.
Both Premiere Elements and Photoshop Elements also support auto-syncing photos and videos with web and mobile companion apps, both of which have also been updated with additional tools and features.
Both Adobe Photoshop Elements 2024 and Adobe Premiere Elements 2024 are available as fully featured 30-day trial downloads for PCs running Windows 10 22H2 or later as well as Macs running macOS 12.4 or later.
You can purchase a two-computer, lifetime license of Adobe Photoshop Elements 2024 or Adobe Premiere Elements 2024 for just $94.99 each or pick up both apps in a single bundle for just $149.99 from the FileForum Software Store.

Adobe Photoshop Elements 2024.1
Organise, edit and share your photos with this comprehensive image editor
Trial Software