Microsoft has updated its ever-growing PowerToys collection of utilities with the release of Microsoft PowerToys 0.75 for Windows 10 and 11 machines.
The latest build adds a new Environment Variables editor with profiles support, bringing the total number of tools to 23. It also adds a new Dashboard home page as well as expanded the Peek's file previewing capabilities.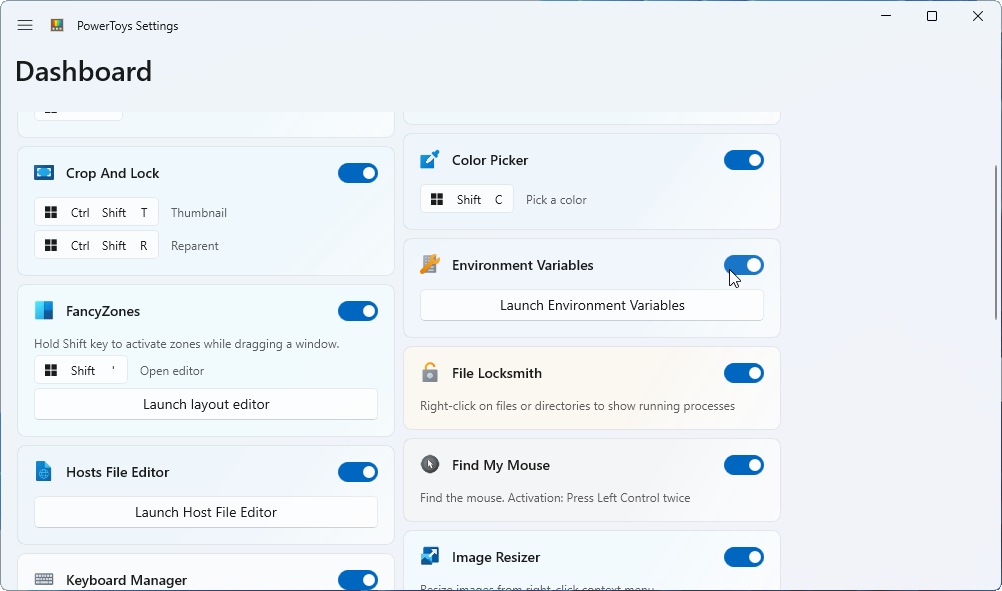 The new Dashboard home page – accessible by clicking Settings – provides quick access to enabling and disabling individual modules by a series a of flick switches. By widening the window, users can bring up the existing navigation pane providing access to each tool's individual preferences.
There's also a brand-new tool in the form of an Environment Variables editor. This provides users with a convenient means of viewing and editing both system-wide and user variables. Users can also create profiles, each with its own custom variables, and switch them on and off as required.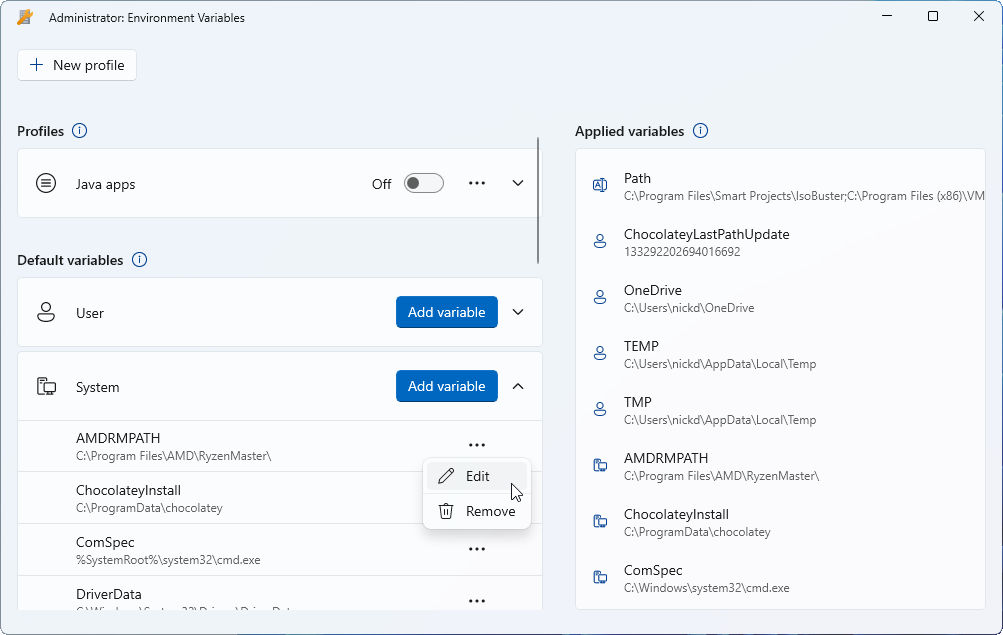 The Peek feature gains a new previewer capable of hosting File Explorer previewers for every file type currently supported by the user's PCs through any installed third-party handlers. When enabled, users simply need to press the custom activation shortcut on a selected file in File Explorer to bring up a pop-up preview.
Peek also improves its reported file sizes for each file to more closely match File Explorer, and adds wrap and file formatting options to its Monaco previewer.
Other changes include several fixes for the FanzyZones utility, including one that resolves an incompatibility with the new Copilot flyout through a reworked 'Keep windows in their zones' option. There's also a global Group Policy Object rule added that can be applied to all PowerToys utilities unless expressly overridden by other policies.
The Keyboard Manager is now able to visually distinguish between the Numpad and regular period characters in its UI, and is now disabled by default on all installs as it requires user configuration to affect keyboard behaviour.
For a full rundown of all changes, which include additional tweaks for Video Conference Mute and PowerToys Run utilities, see the project's Github releases page.
Microsoft PowerToys 0.75 is available now as a free, open source download for all Intel and Arm-based PCs running Windows 10 (20H1 or later) and 11.