ConeXware has unveiled a major new version of its trialware archiving tool for Windows users with the release of PowerArchiver 2021. For the first time, PowerArchiver 2021 is also available for macOS too, although this release does not (yet) boast all the features of its Window cousin.
Version 20.0.58 for Windows unveils tools to help view and edit files within archives without extracting them, plus promises improvements to its Pro edition-only PowerArchiver Cloud feature, and adds some welcome now tools to the Action menu.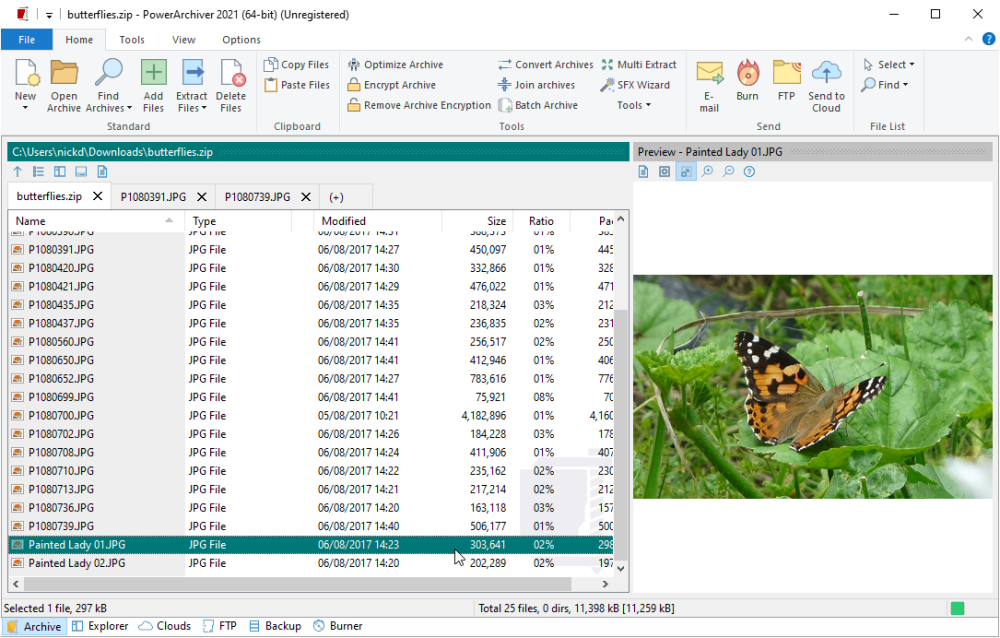 The major new feature added to PowerArchiver 2021 helps improve its handling of files within archives - now users can view popular file types plus edit text files within archives without having to extract them to disk first. There's a new text editing tool that allows users to not only open and view, but also edit and save, files within the archive. The editor also supports syntax highlighting for over 40 languages and appears in a tab within the main PowerArchiver window.
The feature is accompanied by an internal tabbed viewer offering support for PDF, images, Hex, and RTF files. These also automatically open in a new tab when clicked on.
PowerArchiver Cloud, a Pro-only feature that supports managing compressed archives stored within cloud folders gains significant improvements too: it's now fully integrated into the panel view within the main PowerArchiver application, and claims to perform much faster thanks to its improved caching system.
Existing cloud integrations – including Google Drive, OneDrive, Box and Dropbox – have been improved, while support for Hidrive and Yandex Disk has also been added. Users also gain the ability to download and upload entire folders as well as drag and drop files and folders directly from the cloud to your hard drive or any open archives.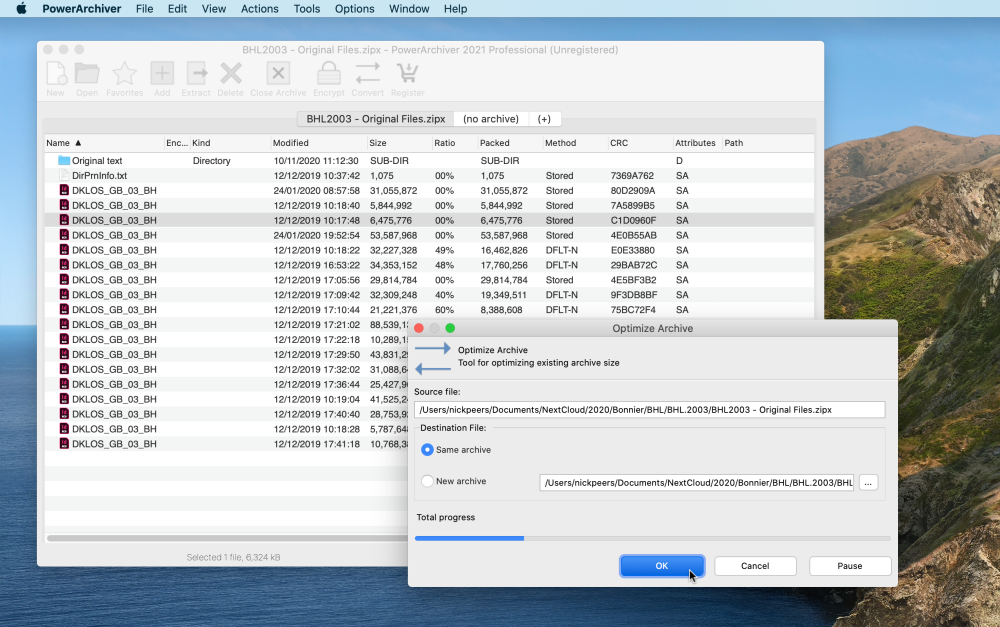 There are also numerous other tweaks and improvements, including support for ZSTD compression in the ZIPX file format and the ability to optimise existing ZIP/7zPA archives without creating new archives.
The Actions > Tools menu gains several new additions to simplify adding or removing encryption from archives along with a new Optimization tool to compress archives even further without having to manually recompress the contents.
Finally, user interface tweaks help improve the application's look using Acrylic support for modern Windows 10 interfaces, and the Favorites menu now includes filters to help quickly track down favourite archives.
PowerArchiver 2021 is available now as a free trialware download for PCs running Windows 7 or later, and Macs running macOS. Windows users can purchase the Standard version for $22.95/€22.95, while a Pro version is available for both Windows and Mac, and costs $34.95/€34.95. Some features – most notably PowerArchiver Cloud and expanded encryption tools – are restricted to the Pro version only.