Mozilla has released Firefox 83.0, the latest version of its open-source, cross-platform web browser. A mere 28 days after the last major release, and version 83 makes its bow.
Despite the short time between releases, version 83 manages to pack in more performance improvements, a new optional HTTPS-only mode, support for pinch zoom on touchscreens, and compatibility with new Apple Macs running the M1 chip.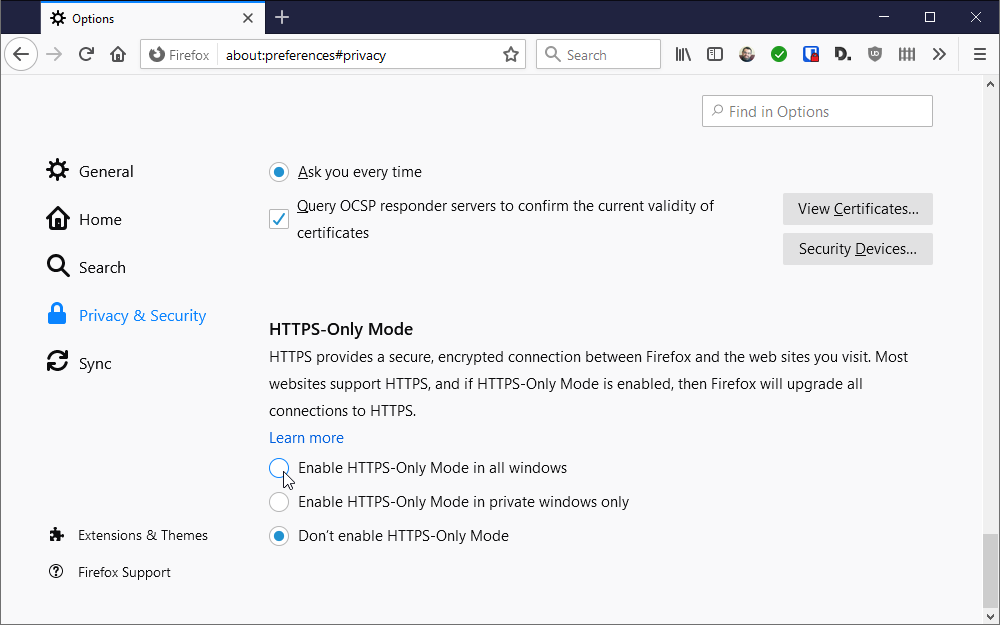 Firefox 83's performance improvements revolve around what Mozilla describes as "significant updates" to its SpiderMonkey JavaScript engine. Users should enjoy faster page loading times (by up to 15% over Firefox 82), improved page responsiveness (up to 12%) and reduced memory usage (up to 8%). The update also comes with security and maintenance improvements.
Security conscious users will be pleased to learn they can now force Firefox to load all websites using the secure HTTPS protocol – it does mean websites that only offer insecure connections can no longer be loaded, but users will be alerted when this is the case. It's an optional feature – users can switch it on via 'Settings > Privacy & Security', either for all windows or private windows only.
Another small addition to the about:preferences page can be found under 'General > Browsing', where users gain the ability to disable the control of video and other media using keyboards, headsets or virtual interfaces.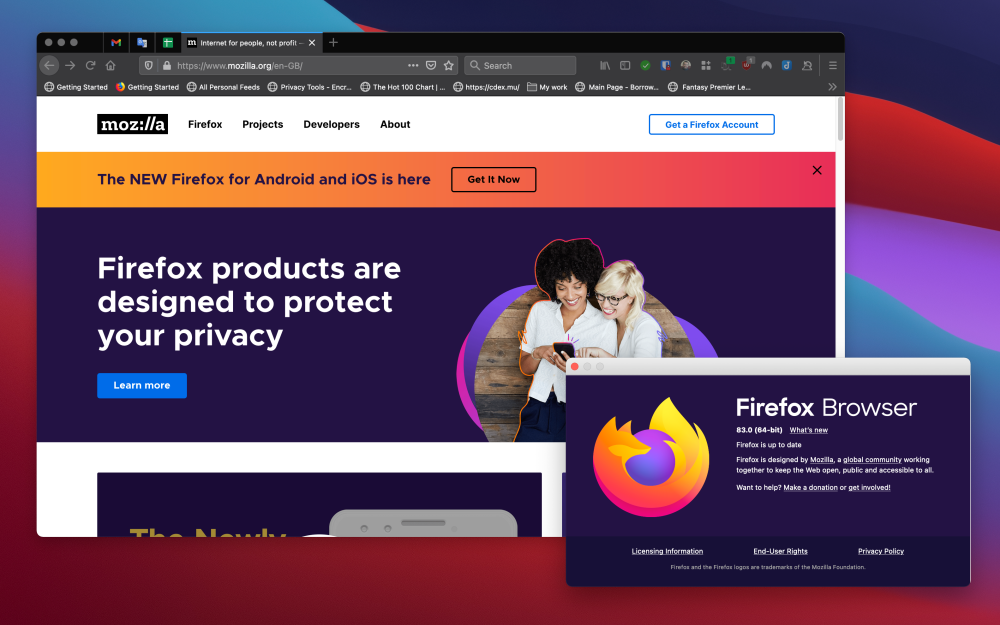 Other changes include support for pinch zooming on supported Windows touchscreens and Mac touchpads, plus new keyboard shortcuts for picture-in-picture videos covering skipping back and forward 15 seconds, plus adjusting the volume – all using the cursor keys.
Firefox's PDF viewer gains a minor facelift along with added support for AcroForm to allow users to fill in, print and saved supported PDF forms.
Lucky Mac users who've just purchased a new Mac sporting Apple's new M1 chip will be pleased to learn Firefox 83 supports emulation under Apple Rosetta 2, with the goal of a native build being offered at a future date.
Lastly, users of older versions of Windows (7 and 8) and macOS (10.12 to 10.15) gain WebRender support, a feature that's been rolling out over successive Firefox builds to deliver faster page rendering and thus smoother page loading.
You can download the open-source Firefox 83.0 for Windows 32-bit and 64-bit, plus macOS and Linux. Also coming soon will be Firefox 83.0 for Android, which adds support for more Firefox add-ons, including Bitwarden, AdGuard, AdBlocker, and Ghostery.