Putting a computer online without adequate protection is simply asking for trouble. Even the most tech savvy user can fall victim to viruses, malware and other forms of cyberattack – so security software is essential these days. In the latest update to its offering in this field, IObit has released Advanced SystemCare Ultimate 14.
With the coronavirus pandemic meaning that more people than every are working from home, it has never been more important to keep your computer locked down against attack and infection. As well as offering a range of security and protection options for Windows users, the Advanced SystemCare Ultimate suite also provides a range of optimization tools and a selection of handy utilities to make day to day computer easier, more security and more pleasant.
There have been updates across the suite of utilities, but in version 14 of Advanced SystemCare Ultimate, the focus is very much on security. An updated and expanded virus and malware database ensure protection against all the latest threats, and IObit remains in partnership with Bitdefender to offer class-leading security.
But having a safe computer is about more than just having virus and malware protection in place; it is also important to ensure that all of the software you have installed is fully up to date. This is something else that Advanced SystemCare Ultimate 14 can help with. The tool lets you update multiple applications with a single click, so you know that you are running the latest and most secure version of any program you use.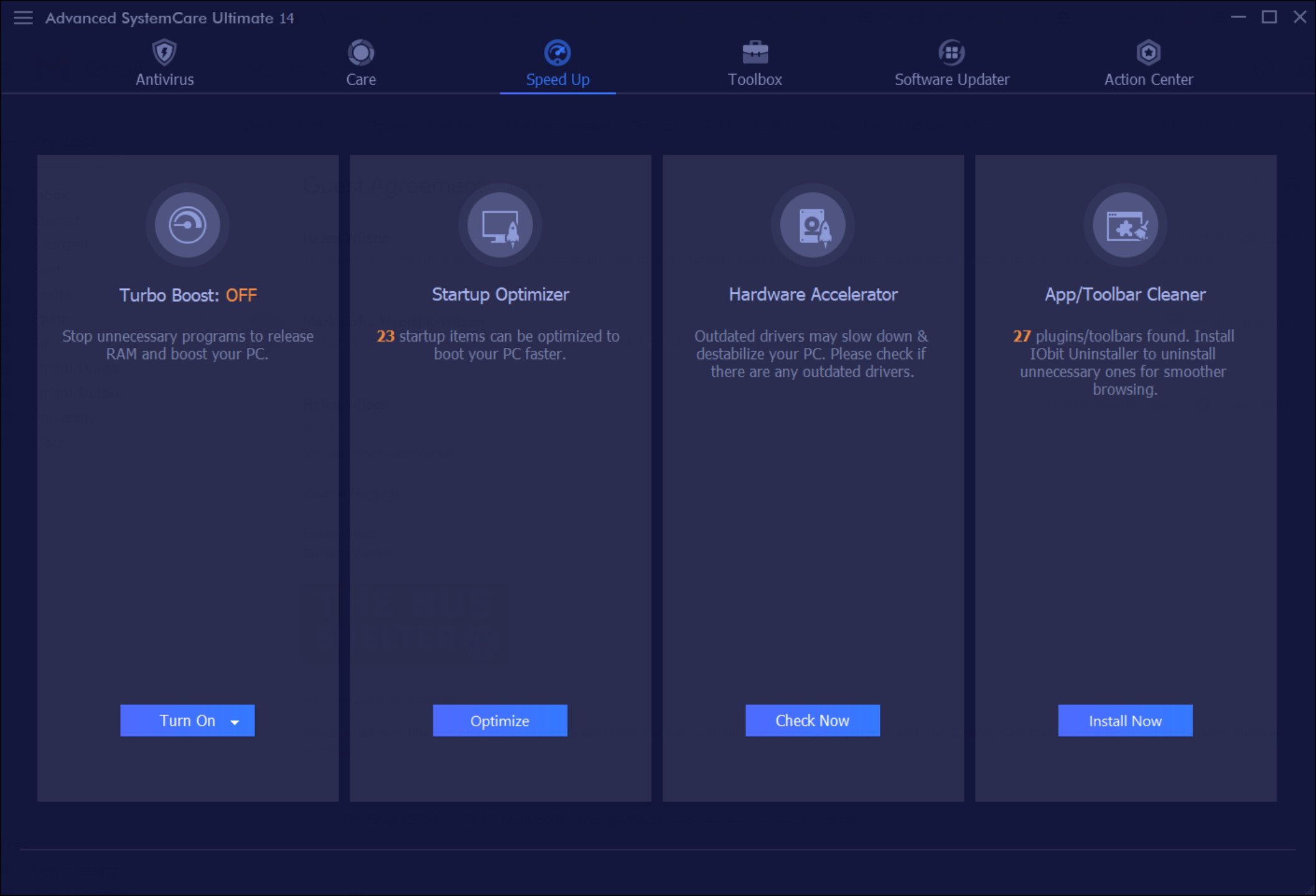 Advanced SystemCare Ultimate 14 offers rea-time and on-demand scanning for threats, but it goes much further. There are a large number of additional components to the software, some of which are focused on different aspects of security – such and FaceID and the secure file deletion tools.
But the suite also comprises numerous modules for cleaning up and optimizing Windows, as well as gathering information about a system. The Startup Optimizer does very much what you would expect, and there is a browser cleaner to help get ride of unwanted plugins and addons. Other highlights of the Advanced SystemCare Ultimate 14 Toolbox include a registry optimizer, tools for customizing and personalizing Windows 10, and a utility for editing the conext menu so you can eliminate redundant entries.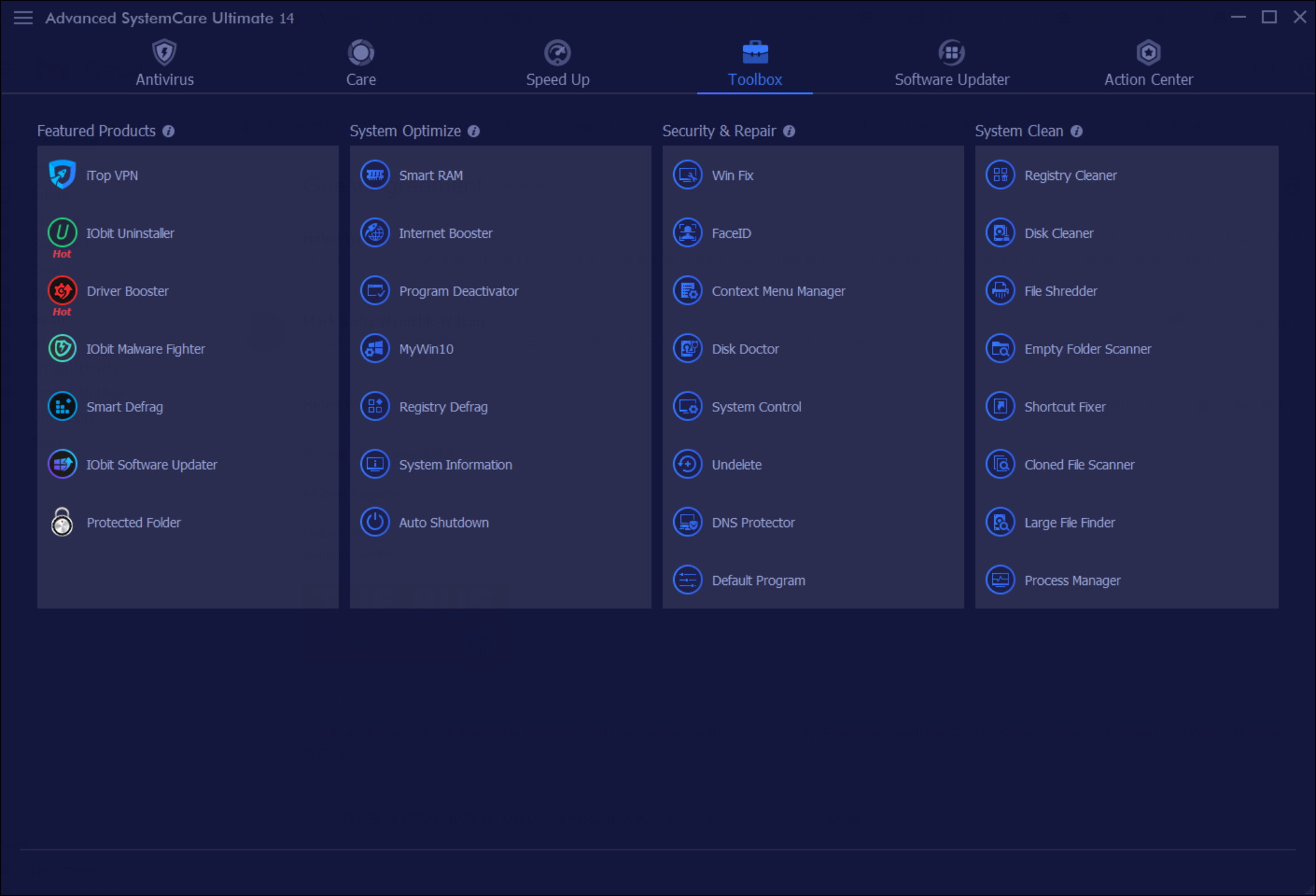 If all of his sounds appealing, we have some great news for you. You can save 28 percent off the normal price of IObit Advanced SystemCare Ultimate 1-PC, 1-year license, as well as 23 percent off IObit Advanced SystemCare Ultimate 3-PC, 1-year license.

IObit Advanced SystemCare Ultimate 16.4.0.44
Maintain, optimize and protect your computer with this handy utility suite
Trial Software