If you are using a computer, the companies that make the software you use every day are probably gathering data about you. While some of this is obvious – there is a reason you see the ads you do online, after all – some of it is more convert.
Software from the likes of Google, Microsoft and other big names include telemetry components that can invade privacy by collecting personal data. Instead of manually working through settings, or tinkering with the registry, you can turn to the newly released Ashampoo AntiSpy Pro to help protect your privacy.
The software features a 1-click immunization function that blocks dozens of forms of tracking including the telemetry that's built into Windows 10. If you are concerned about anything going wrong, or you're worried that something you need will stop working by making telemetry-blocking changes to your system, the good news is that everything is backed up and all changes are completely – and easily – reversed.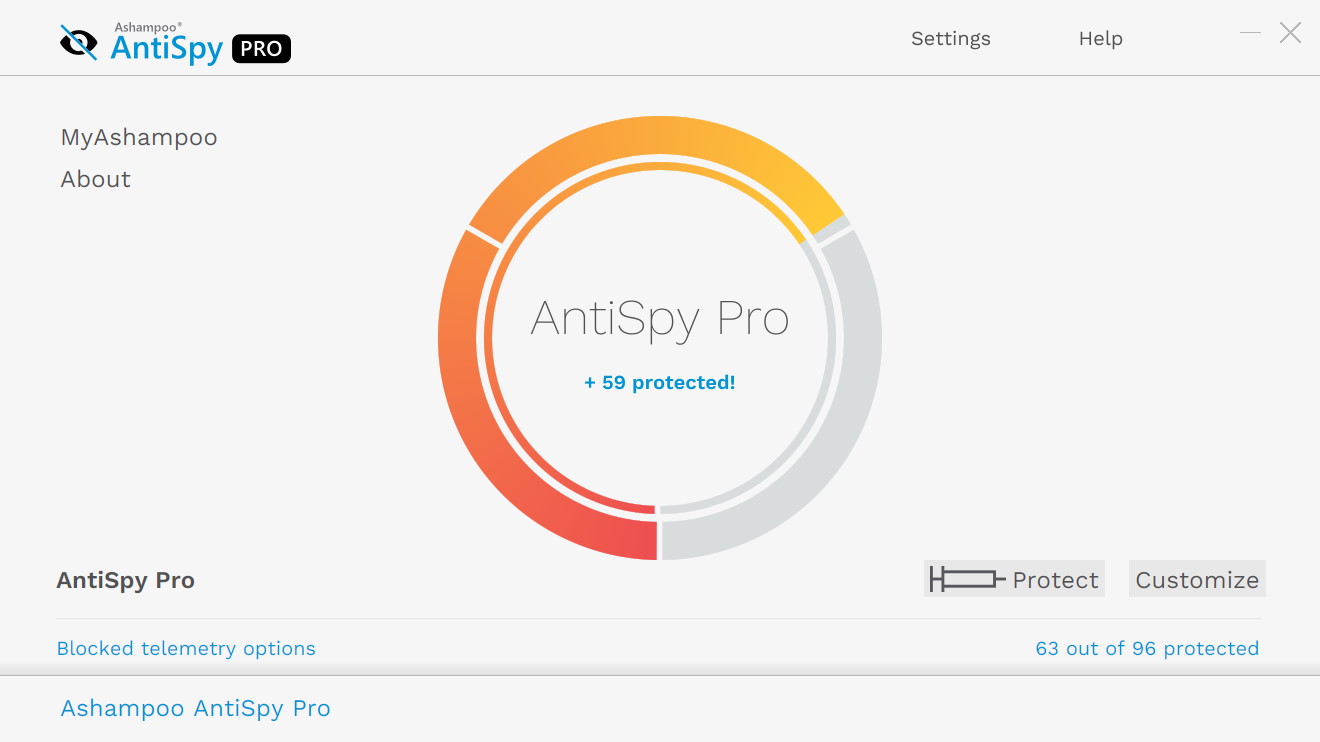 For many people, the one-click immunization option will be sufficient to lockdown privacy, but there are further options available to anyone who wants more control over things. You can browse through Ashampoo AntiSpy Pro's various immunizers – which are grouped together by type, such as those which relate to Windows, and those that relate to applications – and enable them on an individual basis.
The software works with Windows 7 upwards, and it also does excellent work at blocking the junkware apps installed by hardware manufacturers.
While it is may not be possible to completely prevent Microsoft and other companies from gathering data about you, Ashampoo AntiSpy Pro gives you the tools you need to at least put a limit on things and help to improve your privacy.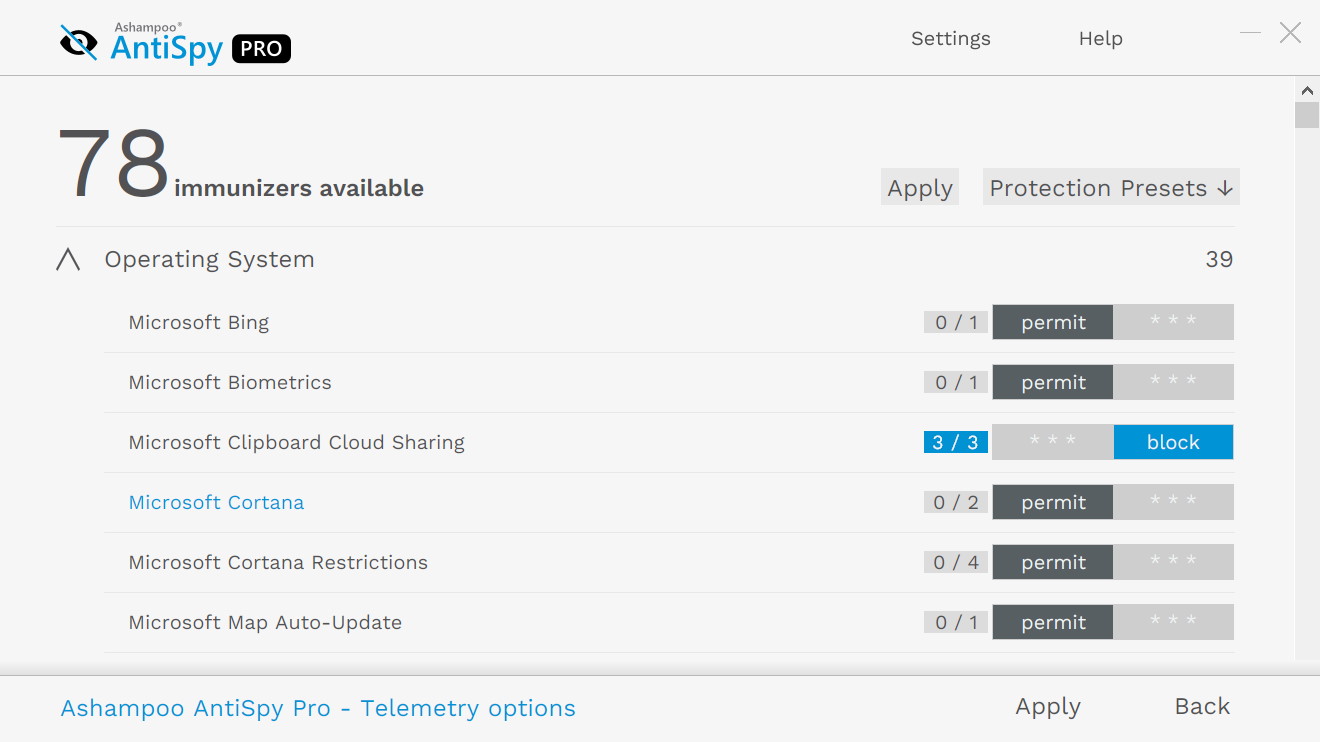 The program is available to buy for just $39.99, but you can try it out free for 30 days. When you install the software you are initially given a 10-day trial, but this is extended by a further 20 days if you register your email address.
You can find out more and download Ashampoo AntiSpy Pro here.

Ashampoo AntiSpy Pro 1.0.0
Protect your privacy by block telemetry and tracking by Windows and other software
Trial Software