Hot on the heels of Edge's sleeping tabs feature, Opera 74 rolls out today with its own equivalent in the form of 'tab snoozing'.
The update also unveils improvements to both its Easy Files feature, a means of quickly attaching files to email and other web-based forms, plus the Search Tabs tool.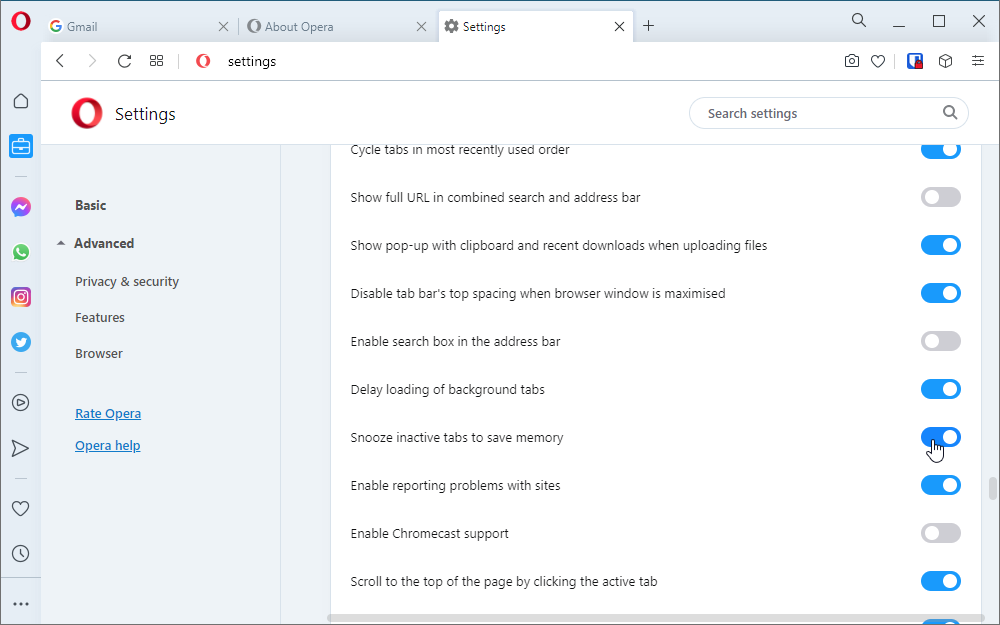 Tab snoozing sees Opera introduce a new feature that frees up memory by pausing any background tabs after a non-specified period of inactivity. Switching focus back to the tab will restart it. Users can enable or disable the feature via 'Settings > Basic > User Interface > Snooze inactive tabs to save memory' – the feature is enabled by default.
The feature isn't new by any stretch – Firefox has automatically unloaded unused tabs in low-memory situations since 2019, but it was Vivaldi that first introduced Tab Hibernation, giving users control over the process with individual tabs. Opera's model follows both Chrome and Edge in giving users an on/off option, but without control over how long tabs remain in the background before they're paused.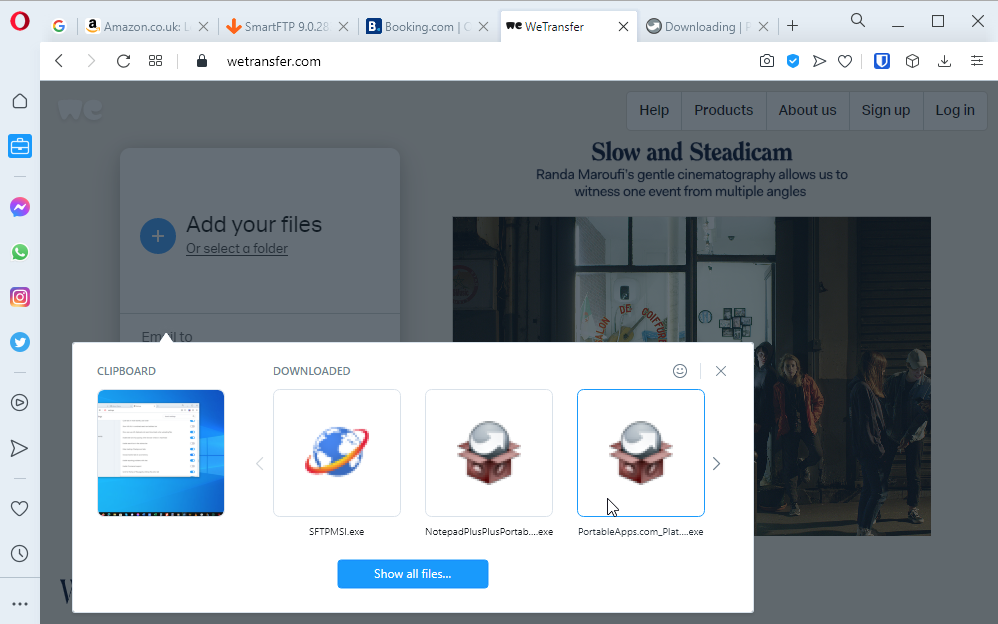 Opera 74's other changes are less radical. Its Easy Files feature, introduced in version 71, makes it easier for users to quickly attach or upload files using a smart picker that includes recently downloaded files as well as the most recently added file to the clipboard.
The major improvement in Opera 74 is that the three-file limit has been lifted, with users able to scroll through all downloaded files to pick one to attach. And in a nod to all the feedback already received on Easy Files, Opera adds an option to rate and review the feature directly.
The other improved feature relates to the browser's Search in Tabs tool, which premiered in Opera 70. This is more organised, with the list updating and narrowing as users enter their search term.
The update includes numerous other small tweaks and improvements, from an updated Facebook Messenger icon in the sidebar and fixes for duplicate tabs to making album covers visible in the Player feature.
Opera 74.0 is available now as a freeware download for Windows, Mac, and Linux. A portable build for Windows is also available.