There is a lot to think about when it comes to maintaining the performance of your computer – so much that it can become an all-consuming task. If you would rather spend your time using and enjoying your PC, you should delegate the job of optimization and cleanup to a third party. And this is precisely where IObit Advanced SystemCare 15 can help you out.
The latest version of this incredible free collection of utilities adds support for Windows 11, but this re4lease is about more than just working with the latest version of Microsoft's operating system, There is an improved cleanup component that tidy up after a larger number of applications than ever before. There is also smart AI that not only makes the software faster and more efficient than ever, but also means that it is incredibly easy to jump into and start using straight away.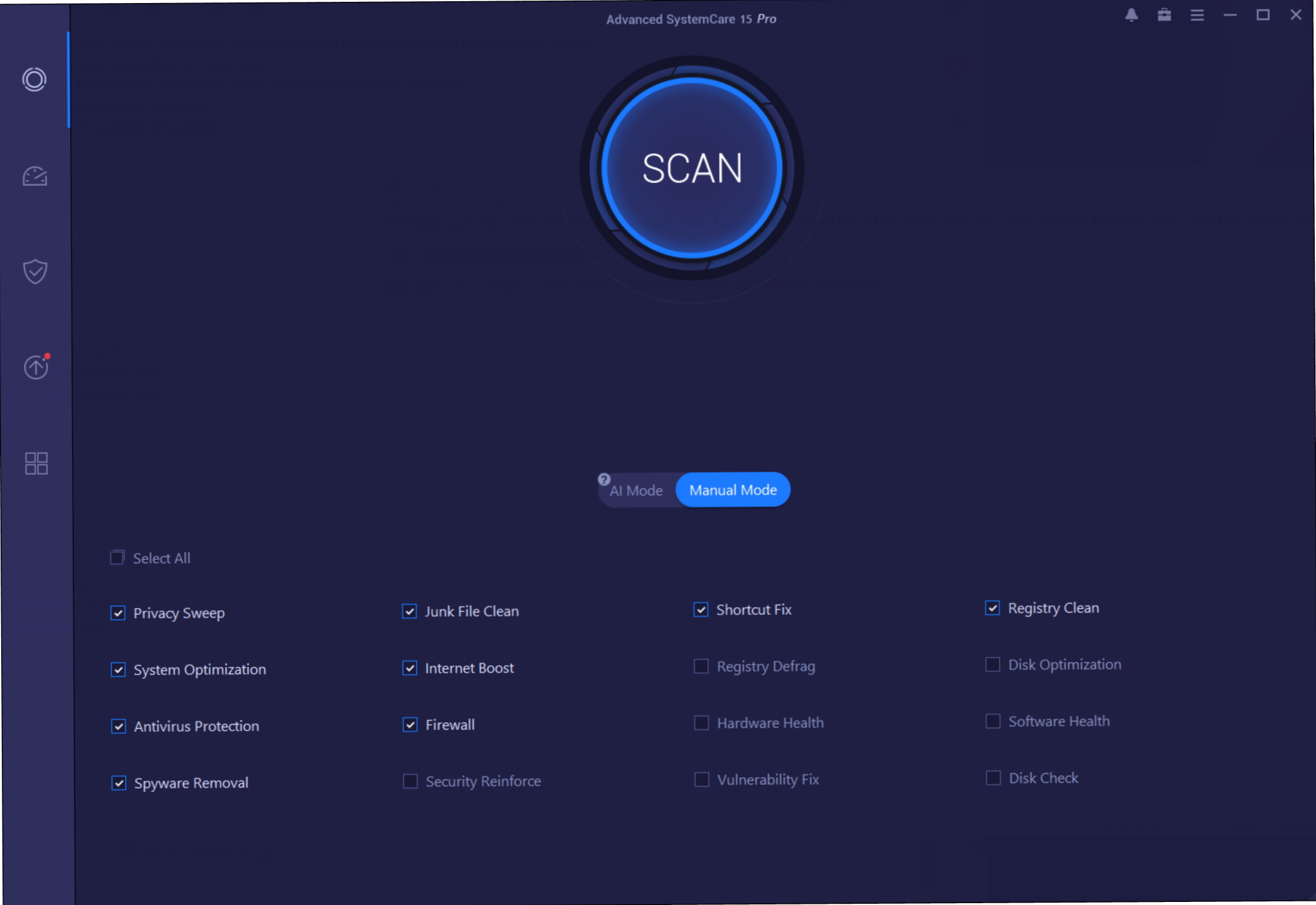 Advanced SystemCare can help to breathe new life into a computer that is starting to feel sluggish, no matter which version of Windows you're using – anything from XP upwards. System optimization tools have received something of a bad rap over the years, but the result of running IObit optimization components speak for themselves. It is possible to half your boot time by tidying up startup items and implementing a range of other tweaks as the software delivers real, measurable, noticeable results.
The clever use of AI throughout the software means that it learns the sort of optimizations you perform, so you can fix and optimize a range of issues with a single click. If you are concerned about your privacy, the suite can help you to wi8pe out potentially privacy-invading trades from hundreds of applications, while the software update feature gives you a quick and easy way to ensure that all of the software you have installed is completely up to date with all of the latest bug fixes and features.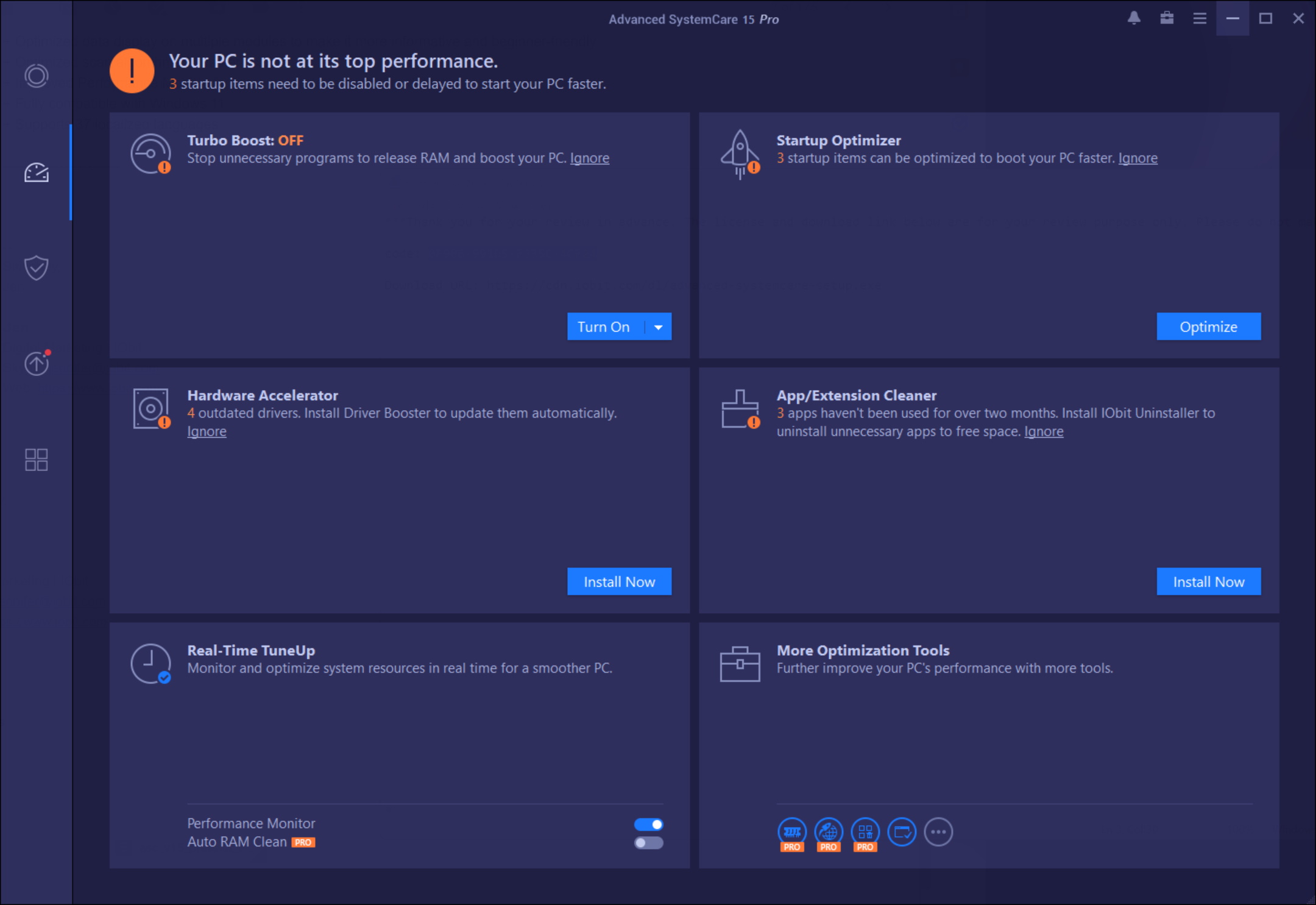 If you're looking for a little more power and more control over the cleanup and optimization processors, look no further than IObit Advanced SystemCare 15 PRO. This version of the software includes even more options and tools, and we have special deals that can save you a nice chunk of money.
In addition to what you'll find in the free version of the software, IObit Advanced SystemCare 15 PRO also includes more advanced tools for speeding up your PC and your internet connection. It also features more thorough PC cleaning, an anti-virus component, and protection against online tracking and other privacy issues. Other advantage of the PRO edition of the software include one-click software updating and the ability to schedule tasks.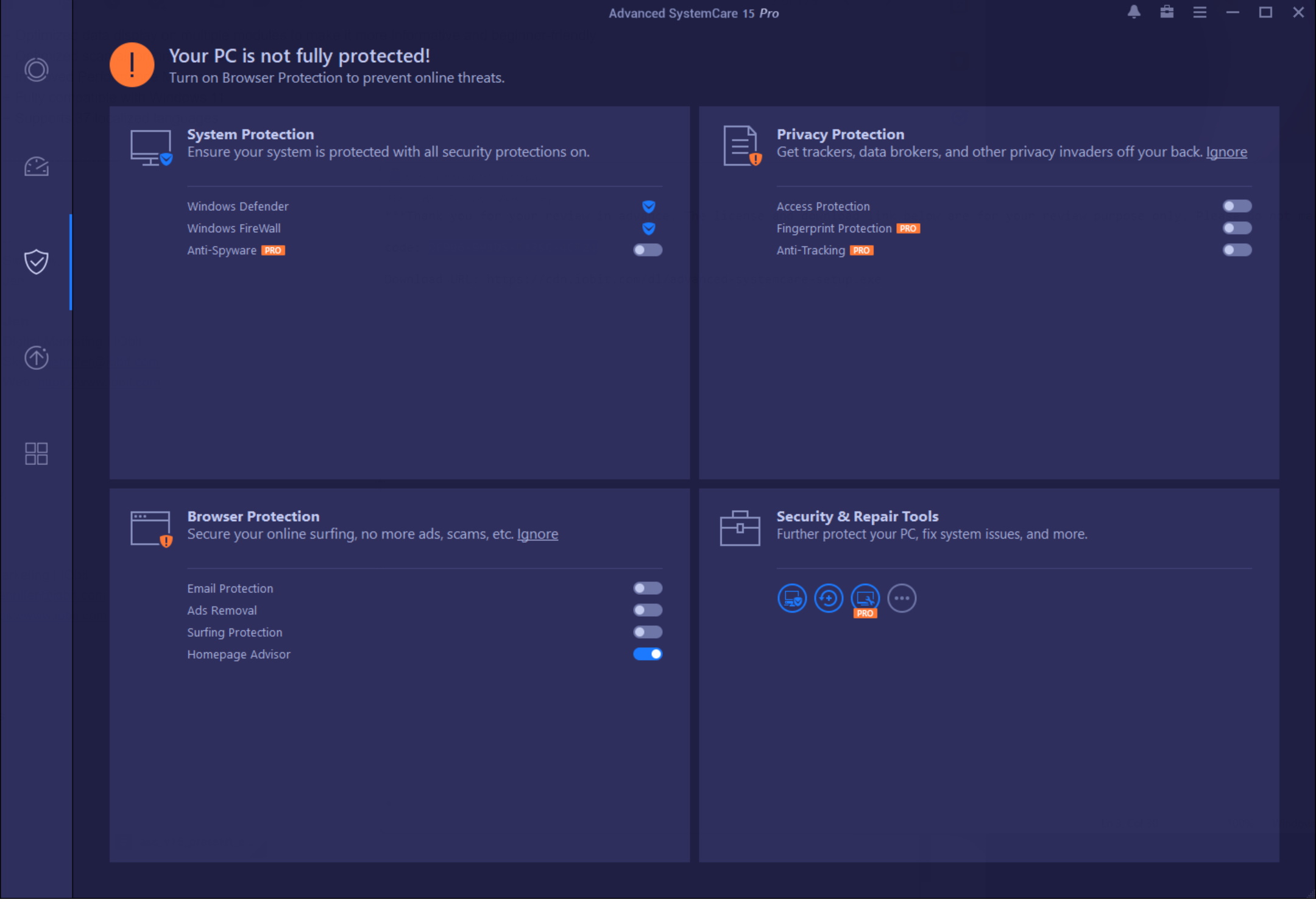 A single PC licence for IObit Advanced SystemCare 15 PRO normally costs $19.95, but you can grab it for just $12.95 (a 35 percent saving) with our special Downloadcrew Store offer here.
If you have more than one computer that you would like to clean and optimize, a 3-PC licence for the software could be just what you're looking for. This would usually cost you $39.95, but you can buy it for just $18.99 (a 52 percent saving) here.