Toronto developer AgileBits has unveiled 1Password 8 for Windows, a complete rewrite of the program code with the promise of a "modern, first-class experience that feels right at home on Windows 11".
The new build has been developed using the lightweight Rust programming language using the Electron cross-platform desktop framework to facilitate future development across multiple platforms.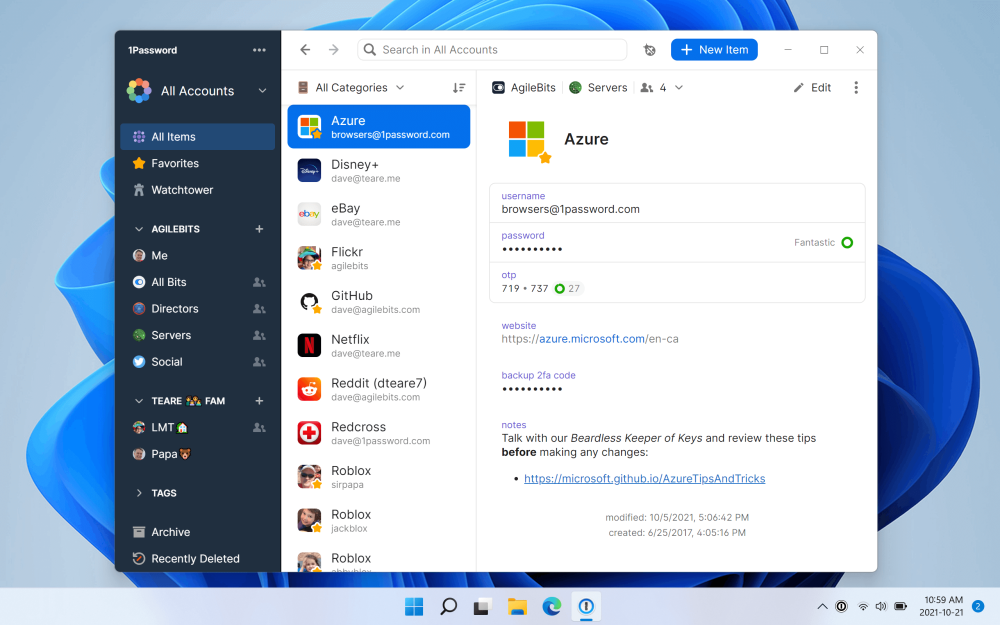 The move, which has prompted controversy among Mac users unhappy with the app's shift away from a native Mac design, does at least mean Windows users gain a slew of new and improved features.
The headline new feature is the complete redesign, one that's been given its own codename ('Knox'). In addition to support for Windows Dark mode, the simplified user interface now promises to provide a consistent, fluid experience with the web and browser extensions.
There's also a new Quick Access search tool, which when invoked throws up a pop-up floating window designed to simplify inserting passwords into other apps.
A new password generation tool aids users in organising items, from logins and credit card details to secure notes and identify information, into logical folders. Users also gain the ability to attach files to passwords as well as record answers to secret questions.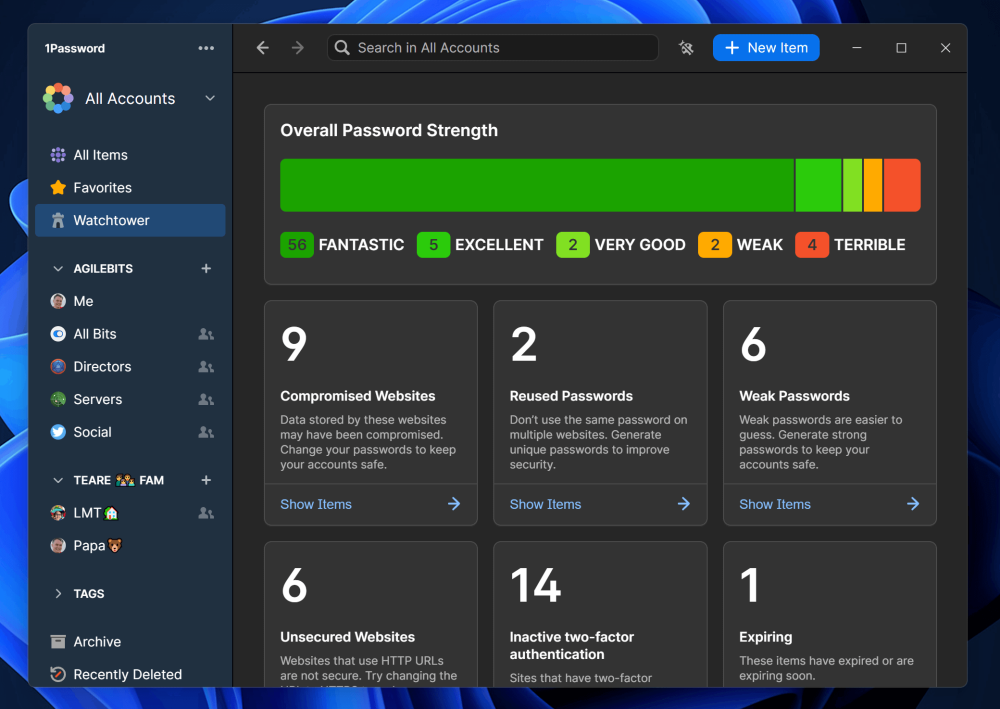 Elsewhere, a new Watchtower Dashboard provides users with an easily digestible summary of the strength of their passwords and associated logins.
Windows Hello has also been integrated into the lock screen for password-less unlocking of the app, while those with TPM2.0-enabled PCs are promised that in future users will be able to use Windows Hello to unlock 1Password even after app restarts and system reboots.
Other improvements include support for Markdown styling of notes, the ability to create new vaults directly from within the app, the ability to restore previous versions and recently deleted items, and an option to share items with anyone via a simple link.
1Password 8 for Windows is available now as a free 14-day trial download. An 'early access' version is available for Mac users via the 1Password website. The password manager can also be installed on Linux, iOS, Android and ChromeOS. A personal license costs $2.99/mo (billed annually at $35.88) for a single user, or $4.99/mo ($59.88 annually) for a family of up to five.

1Password for Windows 8.10.16
Never forget a password thanks to this impressive password management tool
No Trial Available. Purchase Only