The internet remains a dangerous place to inhabit; if anything, the risks presented by viruses and other forms of malware are greater than ever. While Windows includes the Defender tool to help keep you safe, it does not offer complete protection, and this is where the newly updated IObit Malware Fighter 9.0 can help you out.
This latest version features full support for Windows 11 and an expanded protection database. IObit, however, points out that this is not just a case of "blindly increasing" the size of the database, but also optimizing it by tidying up invalid and out-of-date entries.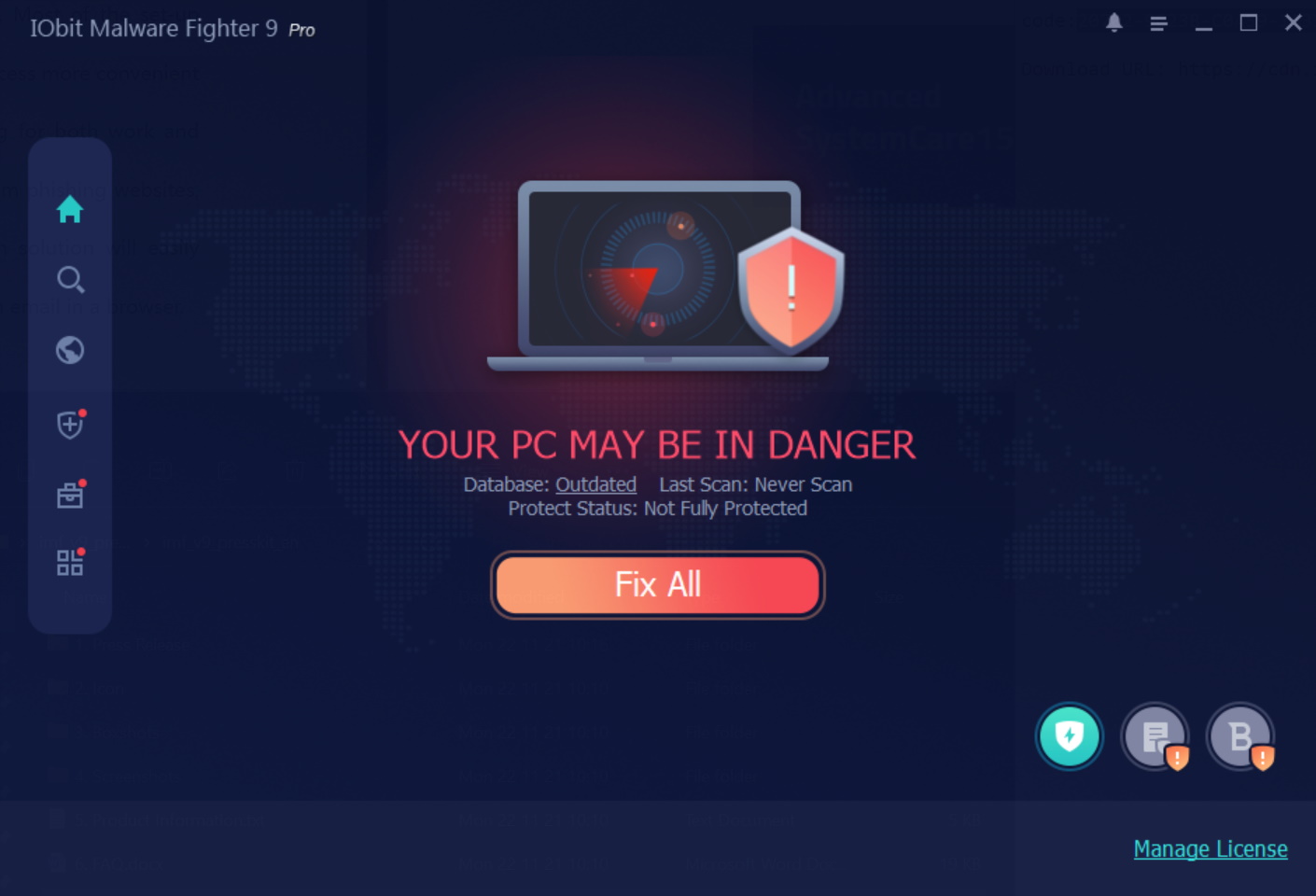 Database optimization means that the performance of IObit Malware Fighter has been noticeably improved. Usage Memory usage has been dramatically reduced, particularly on systems with smaller amount of RAM installed. On computers with more than 4GB of RAM, memory usage has been cut by around 40 percent, but on computers with less than 4GB, usage has been slashed by a massive 70 percent.
With the release of version 9.0 of Malware Fighter, IObit has not only cleaned up its database, but also the app's interface. The software has always been accessible and user-friendly, but the updates UI is cleaner and more intuitive than ever.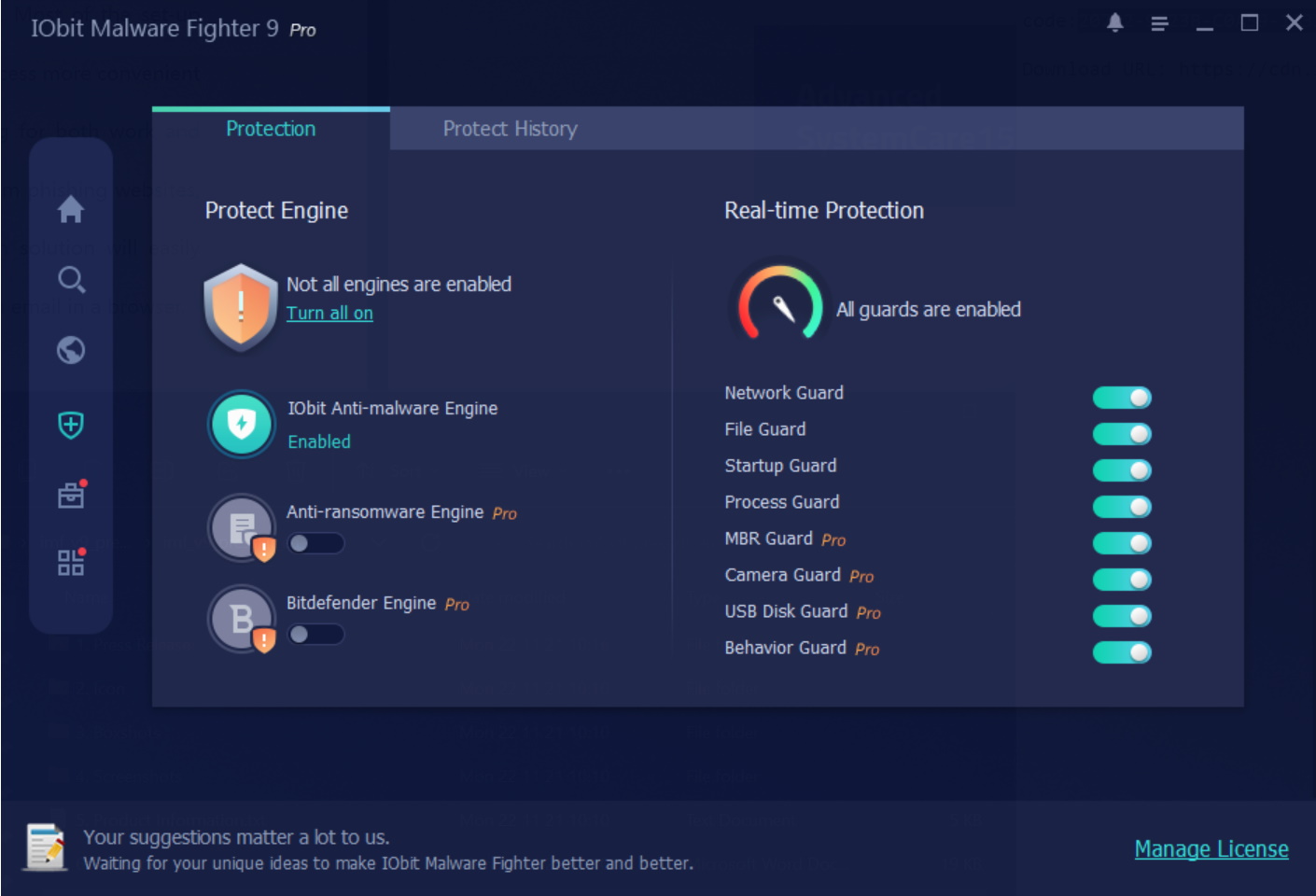 Malware Fighter goes far beyond the basic of the malware protection you would expect. As well as real-time protection, you can scan your system at any time, and there are security features such as Startup Guard and Process Guard that help to keep your computer locked down against threats.
There are also numerous browser-related features available. Homepage Advisor prevents malicious sites and software from changing your browser homepage without your knowledge, and there ae security tool on hand to ensure that the files you download – or receive via email – are safe.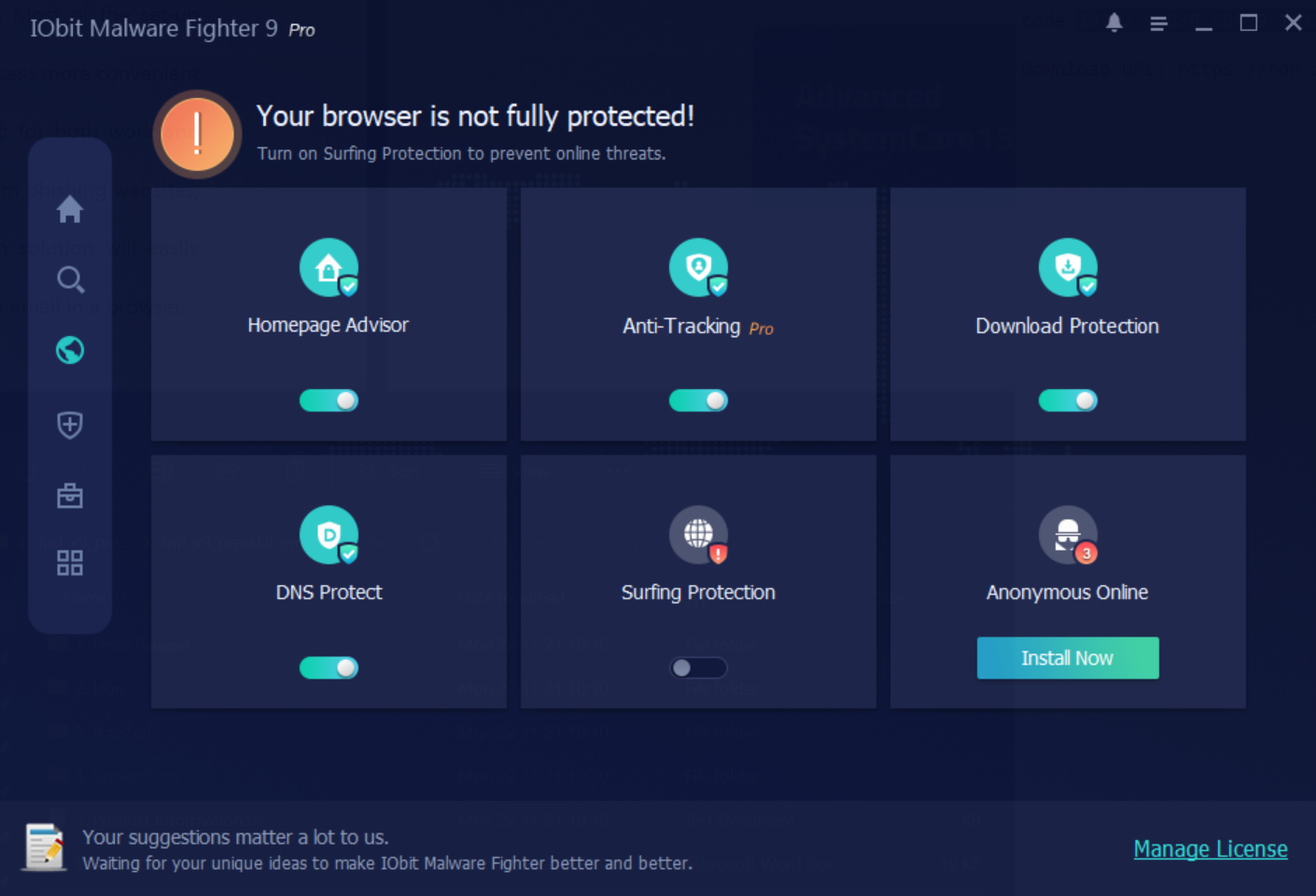 There are Free and Pro editions of Malware Fighter available, and you can upgrade to the Pro version at any time. This gives you access to a number of additional tools and options to further boost the security of your computer such a blocking webcam hacking, enhanced real-time protection and a slew of privacy-protecting features.
Upgrading from Free to Pro would normally cost you $16.95 (or $19.95 for a three-PC license), but you can take advantage of our special offer and make a great saving. You can buy a one-year, three-PC license for just $12.95, saving over a third off the usual price. Head here to buy now!

IObit Malware Fighter 10.2.0.1023
Keep your PC spyware-free
Freeware