Open-source painting app Krita 5.0 has been released, almost four years since the 4.x branch first saw the light of day.
The cross-platform app, available for Windows, macOS and Linux, promises vastly improved performance, better gradients, a rewritten smudge brush engine and an overhauled animation system among other things.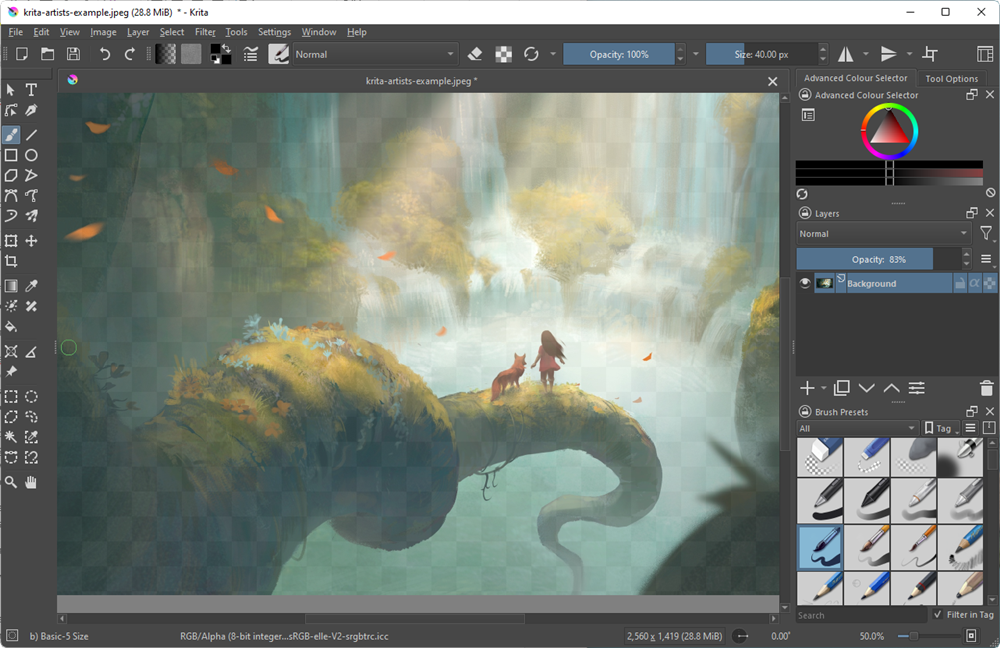 Krita's performance improvements are largely down to a complete rewrite of its resource handling of items like brush presets, gradients and more. Powered by an SQLite database, Krita claims the update fixes many resource-loading and tagging-related bugs. Crucially, the rewrite uses fewer system resources resulting in memory savings of up to 200MB and faster start-up times.
Resource locations are no longer hard-coded, allowing users to configure where to locate the program's cache and resource folders, making it easier – for example – to transfer resource folders between machines. In addition, more resource libraries – including Photoshop Layer Style and Brush – are now supported, reflecting the fact that Krita's layer styles are now resources.
A new Resource Manager improves the handling of resources with extras like being able to mass-tag brushes and delete or undelete resources at will.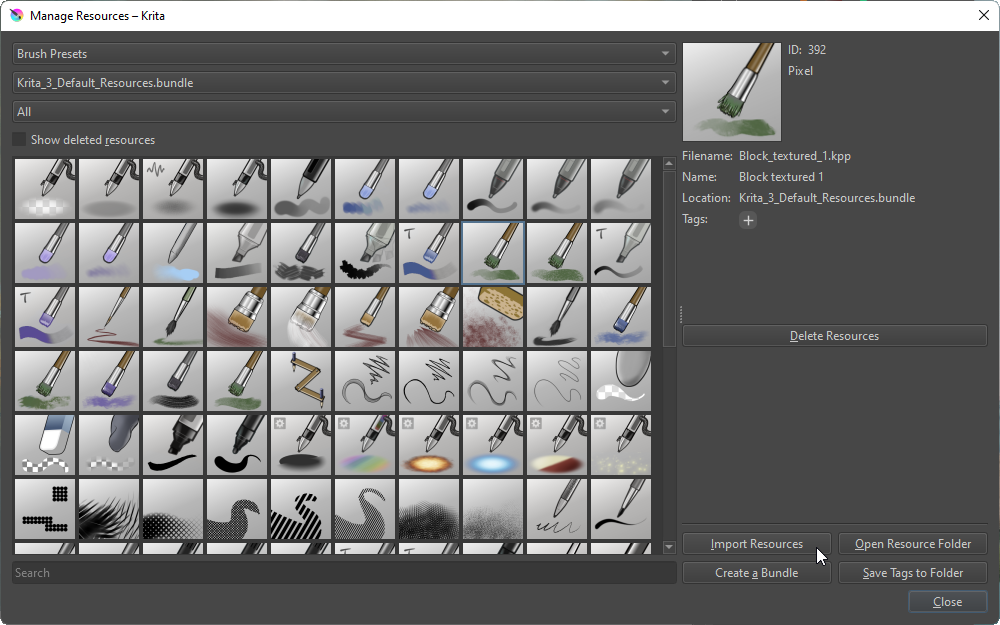 Elsewhere, Krita unveils smoother Gradients and improved Gardient Tools, with Gradient Editors given an overhaul both in terms of design and ease-of-use.
A new fast float plugin promises faster colour management, while the Colour Smudge engine has been rewritten to include support for features like colour rate and smudge separation.
Support for the MyPaint Brush engine has also been restored via a new integration, while textured brushes also gain new modes.
The Animation engine has undergone a complete overhaul, with its core functionality merged into the Timeline Docker. The Animation Curves Docker has also been updated.
Krita also gains a built-in storyboard editor along with a recorder for creating videos of painting sessions.
Users upgrading from earlier versions should note that the major rewrite of Krita 5.0 means it's no longer able to load vector layers created in builds before 3.0. Similarly, Brush presets created in Krita 5.0 are not backwards compatible with earlier versions due to the updated brush preset file format (.kpp).
For full details of all changes, see the program's release notes.
Krita 5.0 is an open-source, free download for Windows 64-bit, macOS and Linux. Paid-for versions with automatic updating are available through software stores should users wish to contribute to the project's ongoing development.