While security apps may not be the software that everyone gets excited about, there is no getting away from their importance. Despite this, there are a couple of things that stop many people from investigating security solutions. Firstly, modern version of Windows include protective features, and secondly there is a the concern about additional cost.
With a the newly updated Bitdefender Antivirus Free for Windows, both of these concerns are rendered moot. Not only is the software completely free of charge, the features and options it offers go far beyond anything Microsoft has provided with Windows. This latest version is notable for various reasons, not least of which is the fact that it has been completely re-engineered and re-architectured.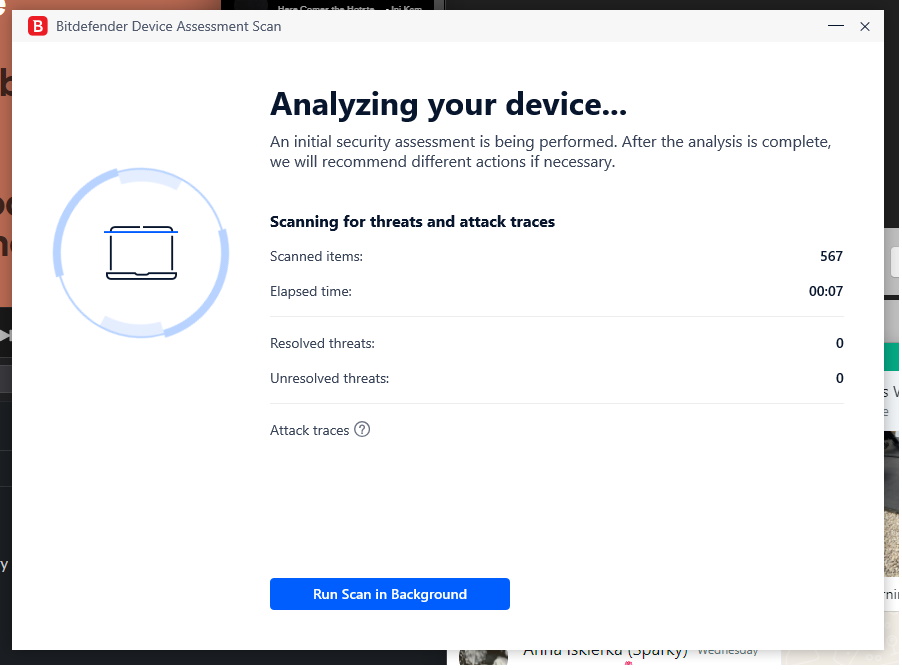 While not the main draw to the software, the interface for Bitdefender Antivirus Free is simple and intuitive meaning that it is non-threatening and approachable for just about all levels of computing ability. This is all well and good, but what's of greater importance is the range of security features on offer.
As you would expect from the name, there is advanced virus security and this includes protection against both known threats and suspicious activity which could be indicative of malware that is yet to be identified. You have the peace of mind that real-time threat protection brings, but also the added control of on-demand scanning.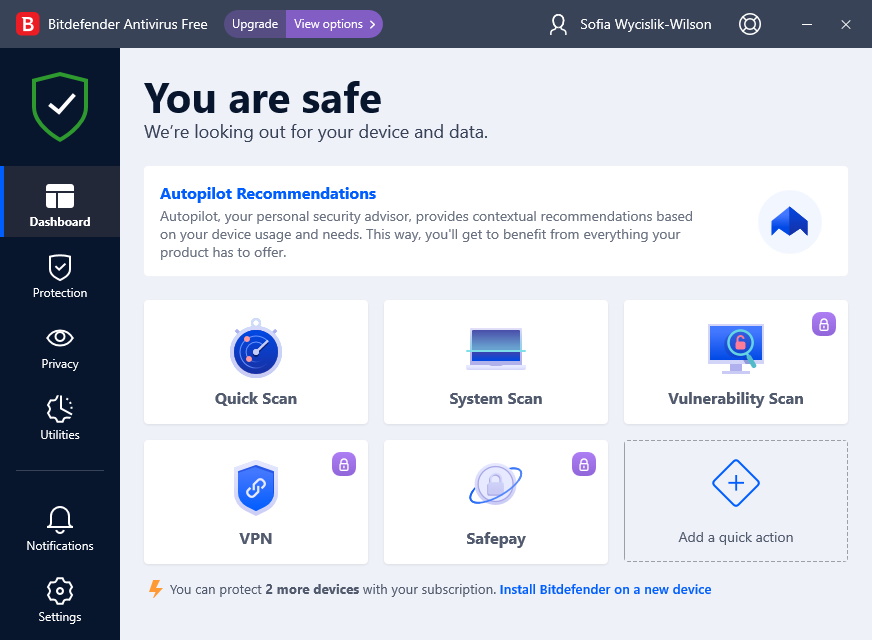 Bitdefender Antivirus Free for Windows protects against viruses, worms, Trojans, ransomware, zero-day exploits, rootkits and spyware. The software is compatible with everything from Windows 7 all the way up to Windows 11, so no matter the age of your computer, you should be able to boost your security with this powerful, cost-free software.
While the free version of the software is very powerful and offers a great level of protection, there is even greater security to be found in the Plus edition. This includes additional protection against ransomware as well as offering wi-fi security and anti-tracking features. There is also an integrated VPN, a file shredder for secure file deletion, and protection for when you are making online payments.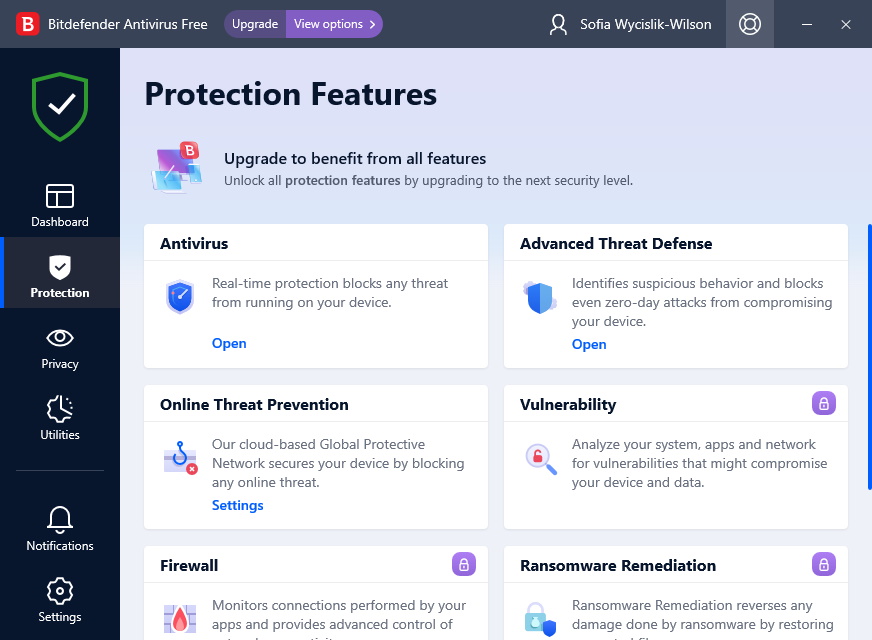 Bitdefender Antivirus Free Edition v26.0.30.109
A lightweight, free and extremely simple antivirus client
Freeware
If you like what you see in the free version of the tool, you might want to consider upgrading to one of the premium versions – and we have a number of special offers in the Store for you. For example, there is Bitdefender Antivirus Plus 2022 (a 3-device, 1-year license) which can be yours for just $12.99 instead of $59.99. There is also a huge 67 percent saving to be made on Bitdefender Family Pack 2022 (15-device, 1-year license) which is down from $119.99 to just $39.99. If you would like a 15-device, 2-year license, this is just $59.99 instead of $199.99
There are also special offers on a number of other Bitdefender products, so take a look at the store and see what interests you.