Microsoft's open-source revival of its PowerToys project takes another huge stride forward with the release of Microsoft PowerToys 0.62 for Windows 10 and 11 PCs.
PowerToys is designed to provide users with a set of tools that are useful in everyday life, and the latest build extends the number of tools offered to 15 with three new additions: Screen Ruler, Quick Accent and Text Extractor.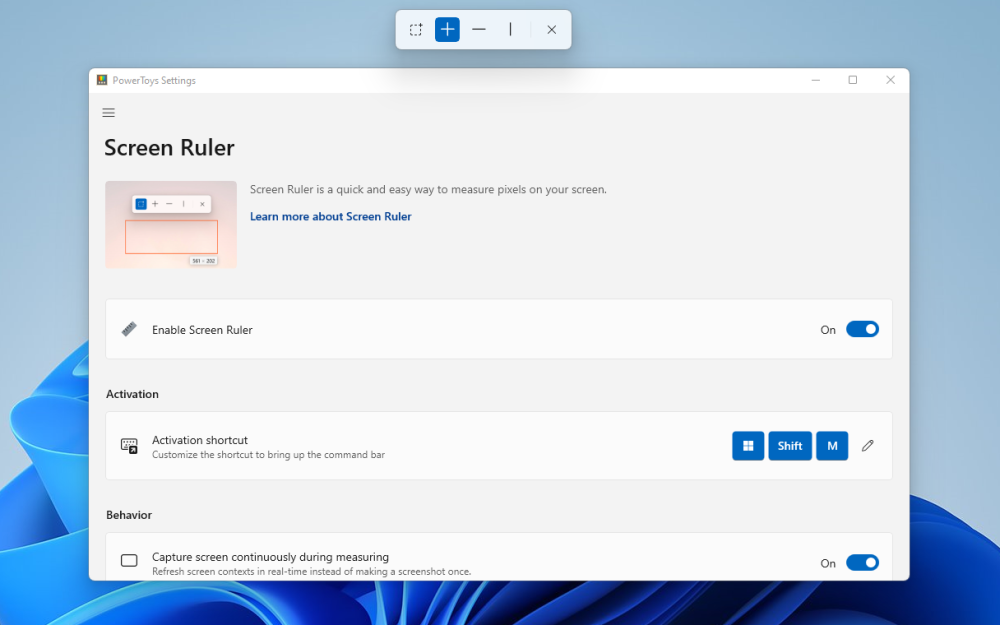 After installation and reboot, PowerToys launches automatically to the Taskbar notification area where you can access its settings, a list of all available tools with a brief description, various settings, the all-important key combo to invoke the tool (typically Win + Shift + key) and links to find out more about each tool.
Of the three new tools, Screen Ruler (Win + Shift + M) launches a small fixed window with four tools for measuring pixels on-screen: click and drag to measure a bounding box, plus three rulers (crosshair, horizontal and vertical) for revealing a specific X, Y or X/Y pixel on-screen.
Text Extractor (Win + Shift + T) allows you to copy text from anywhere on-screen – once evoked, just click and drag around the area containing the text you wish to capture. An image is snapped and OCR used to convert this into multiple lines of text that are copied to the clipboard ready for pasting elsewhere.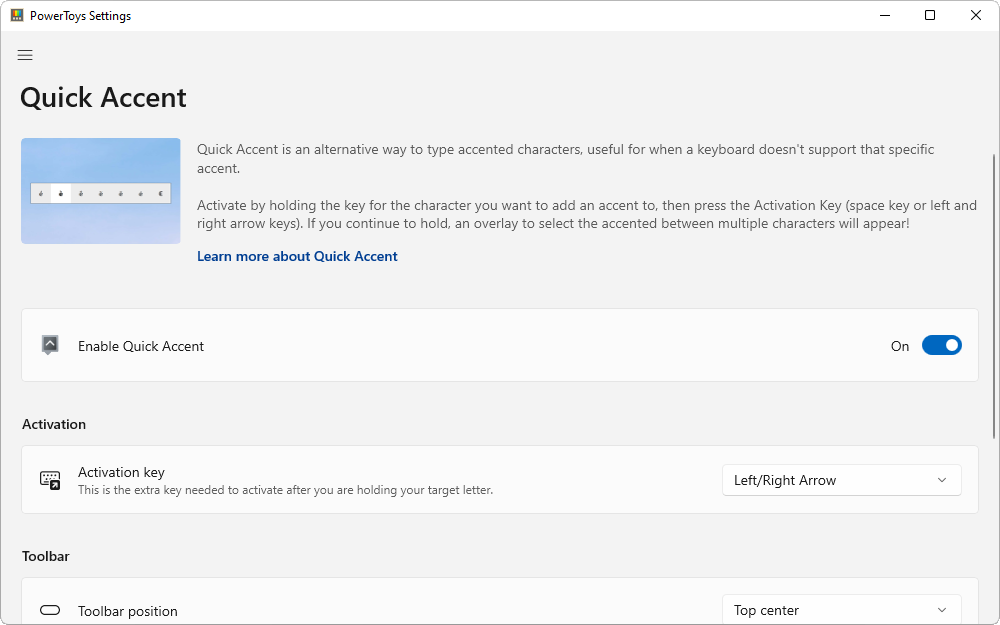 The third new tool is Quick Accent, designed to speed up the insertion of accented characters. Once enabled via the Settings dialog, users should press and hold the key of the character they wish to change, then press the activation key(s) – spacebar and/or right/left arrows. A toolbar will pop up at the top of the screen (this can be repositioned via the settings dialog) allowing users to select which accented character they want.
Elsewhere, various bugs have been fixed for tools including FancyZones (windows layout tool), Always On Top and PowerRename (bulk rename utility). The File Explorer add-on also gains "quality of life improvements" to the Developer Files preview, including a new progress bar when loading and the addition of logs.
For a complete rundown of the changes in PowerToys 0.62, check out its changelog.
Microsoft PowerToys 0.62 is available now as a free, open-source download for PCs running Windows 10 and 11.