Running Windows on Macs is nothing new, but with the loss of BootCamp support for the newer Silicon-based Mac (those running M1 and M2 chips), your only option for installing Windows is through virtualisation software. You'll find plenty of free and paid-for options available, so what makes UTM 4.1 stand out from a crowded field of virtualisation tools?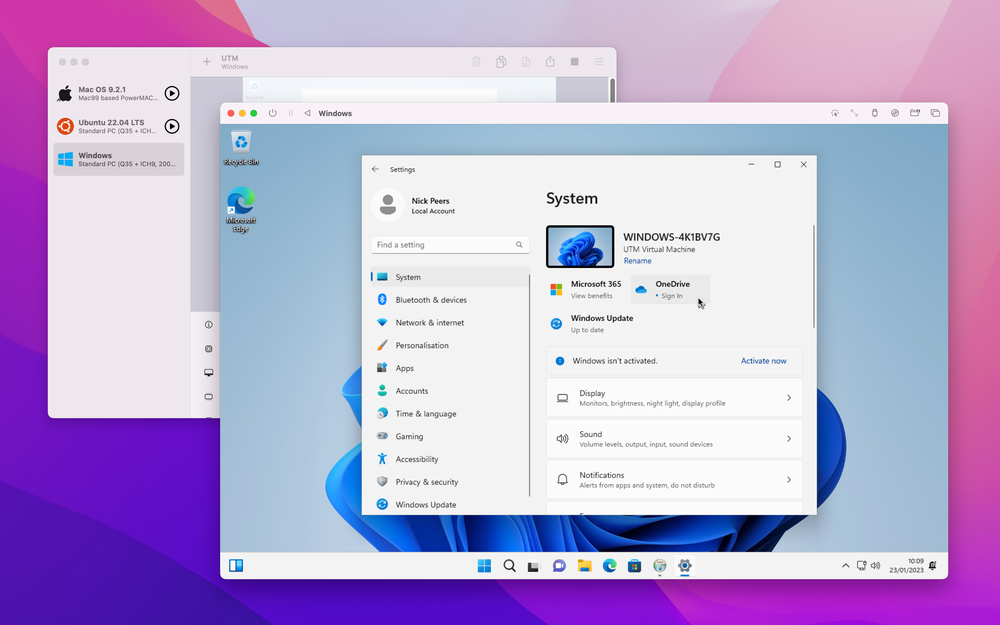 When it comes to running Windows, UTM offers nothing you can't find elsewhere in the form of Parallels Desktop, but there's one crucial difference: UTM is open source and – if you're willing to update it manually – completely free. If you want automatic updates, or you simply want to support the project, a one-time fee of $9.99 can be paid by purchasing UTM through the Mac App Store.
UTM is a fork of another virtualisation platform – QEMU – designed specifically for macOS and iOS (yes, you can run virtual machines on your phone). It provides a more user-friendly frontend, and has some nifty features not found in its rivals. First, you can choose between virtualisation – simply running your native CPU architecture – or emulation, which allows you to run other CPU architectures, albeit with less performance.
The big bonus is this means not only can newer Macs with M1 and M2 Silicon chips run ARM-based versions of Windows and Linux natively, they can also run Intel (x86/x64) virtual machines too – and vice versa for those running Macs with Intel chips. It's also possible to run other architectures, including MIPS, PPC, and RISC-V, which opens up access to all kinds of classic operating systems, including pre-OS X Apple.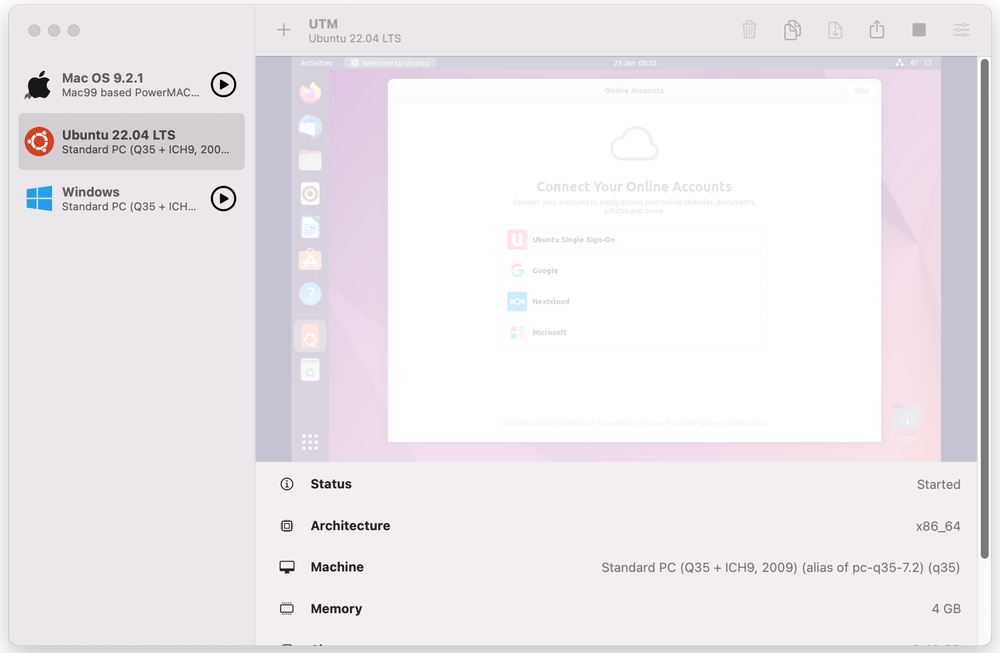 Another selling point for UTM – particularly over VirtualBox – is its 'gallery', where you'll find fully functioning virtual machines ready to download for several popular OSes, including Mac OS 9.2.1, the final iteration of Mac prior to the launch of OS X.
You'll also find detailed instructions for other OSes, including Windows 10 and 11. They look a bit convoluted but will ensure you get Windows 11 up and running with the minimum of fuss – indeed, we had no problems installing Windows 11 H2 directly from the ISO provided by Microsoft.
One final reason to try UTM over VirtualBox if you're a Silicon Mac owner – you can also install macOS guests (annoyingly, this doesn't extend to Intel Macs).
UTM 4.1 is available now as a free, open-source download for both Intel and Silicon Macs running macOS 11.3 or later. An iOS version is also available for iPhones and iPads running iOS 14.0 or later.