After multiple beta releases, Binary Fortress Software has finally released DisplayFusion 10.0, a major new build of its multi-display management tool for Windows. The major release comes almost six years after DisplayFusion 9.0's release, and its primary feature is to promise full Windows 11 compatibility.
The new build also ships with numerous changes, starting with an upgrade to .NET 7.0, which means the build is now only officially supported on machines running Windows 10 1607 or later, although it should continue to install on PCs running Windows 7 or later – albeit at the user's own risk.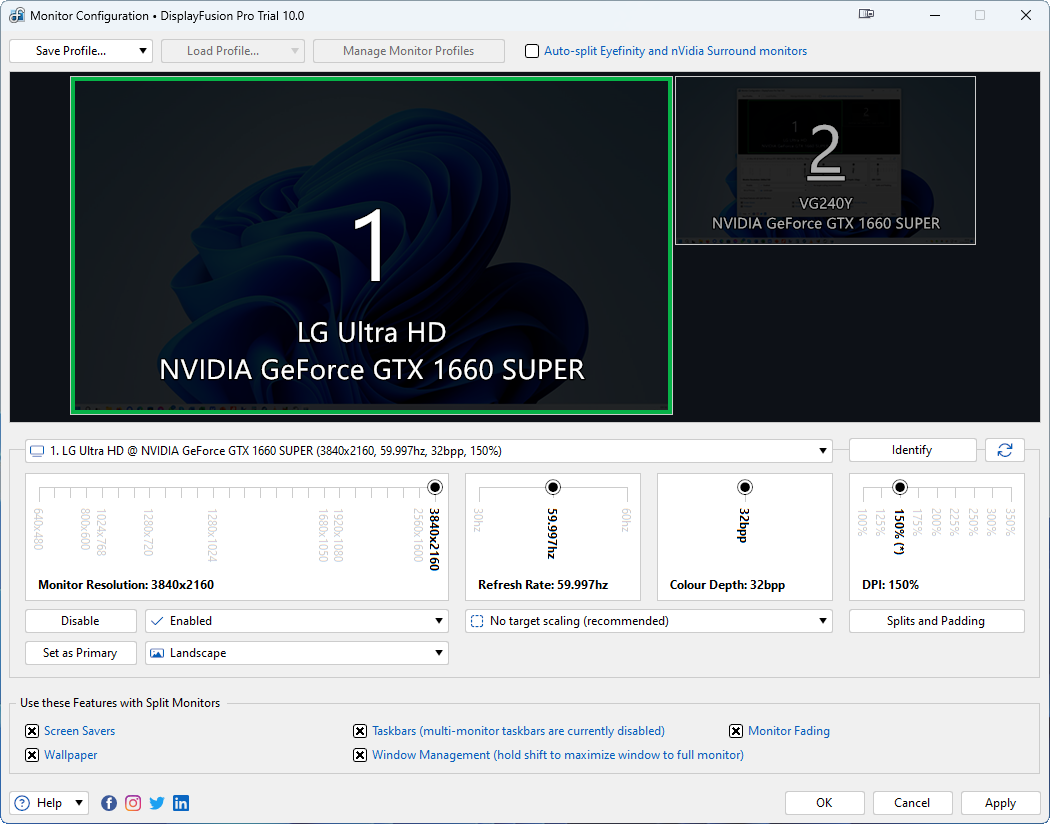 Elsewhere, the monitor configuration backend code has been completely overhauled with the promise of wider configuration support as well as fewer errors when loading profiles with minor variations.
DisplayFusion 10.0 also allows users to open multiple script edit windows at once as part of its improved code editor for scripted functions.
Other changes are minor, such as adding an entry for DisplayFusionCommand to the 'Select Application' dialog, and improving some icons to help those with colour blindness.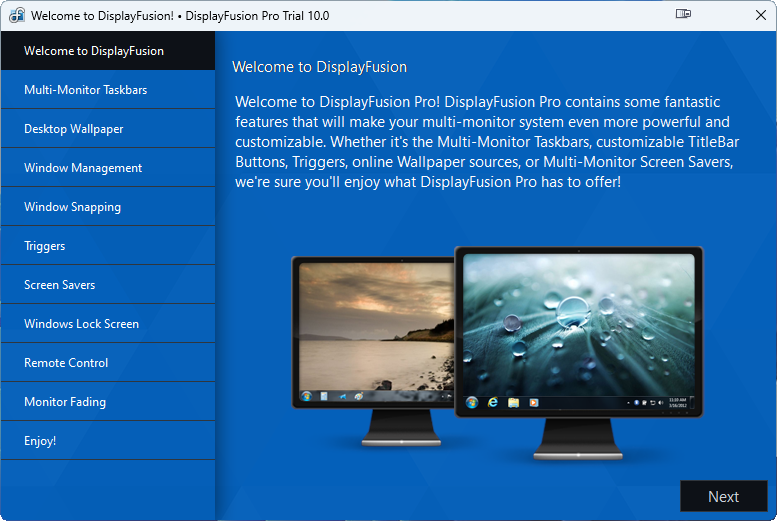 Within days of its initial release, DisplayFusion 10.0.1 Beta 1 has been made available, which contains seven bug fixes and a single change in the form of adding additional information to any prompts that appear when users attempt to access Pro-only features. Users experiencing problems are advised to update to this release.
DisplayFusion 10.0 is available now as a free download for PCs running Windows 7 or later, although only versions of Windows 10 1607 or later are fully supported. The download comes with a built-in 30 day fully functional trial before reverting to a cut-down free version. The full version can be purchased with lifetime licenses starting from $34 for a single computer (Pro Standard) or $49 (Pro Personal) for an entire household. At time of publication, both versions are available at a 33% discount ($22.78 and $32.83 respectively).