The Blender Foundation has released Blender 3.6 LTS, the latest – and final – point release in the 3.x series. As is customary with all Blender point releases, version 3.6 of the popular and powerful open-source, cross-platform 3D creation suite contains several eye-catching new features along with "significant" performance improvements.
These include initial support for simulations in Geometry Nodes, which allows users to define simulations through the "Simulation Zone". This connects both Simulation Input and Output together through nodes. After the inputs are initially evaluated on the first frame, subsequent outputs simply outputs the results of the previous frame.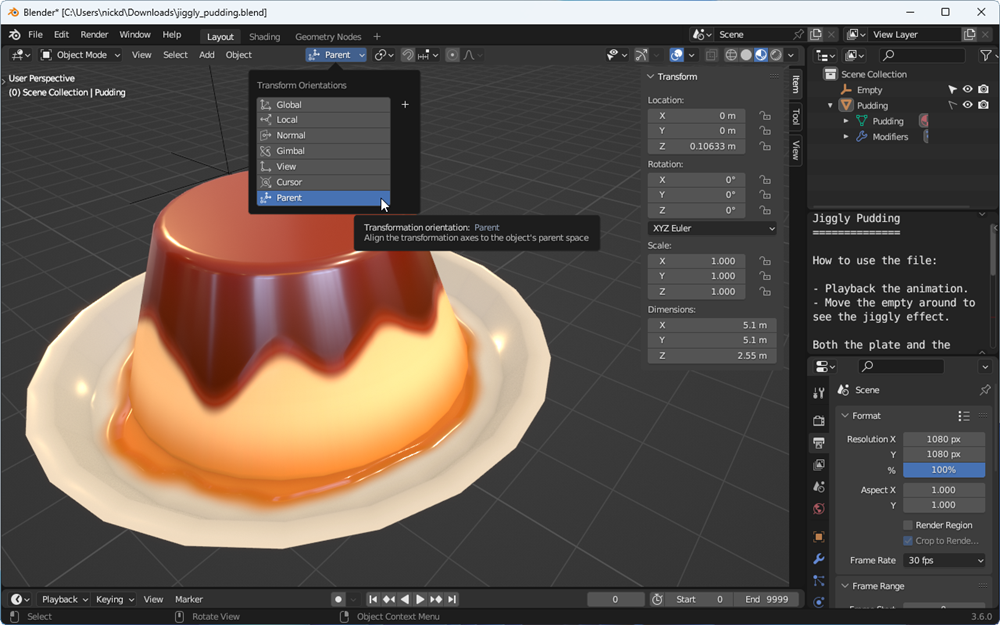 As part of the new system, users are given the option of caching simulation results to RAM or "baking" them to storage. Either result can be visualised through the Timeline editor along with other cache types.
Once created, users can view both 2D and 3D simulations in real time as they interact with the Blender canvas. Several demo files are provided for users to test this for themselves.
In addition to this new feature, Geometry Nodes also gains a new Index of Nearest node along with the promise of better performance through such additions as "implicit sharing", caching of loose edges and vertices, and pre-calculated mesh bounding boxes for primitive nodes.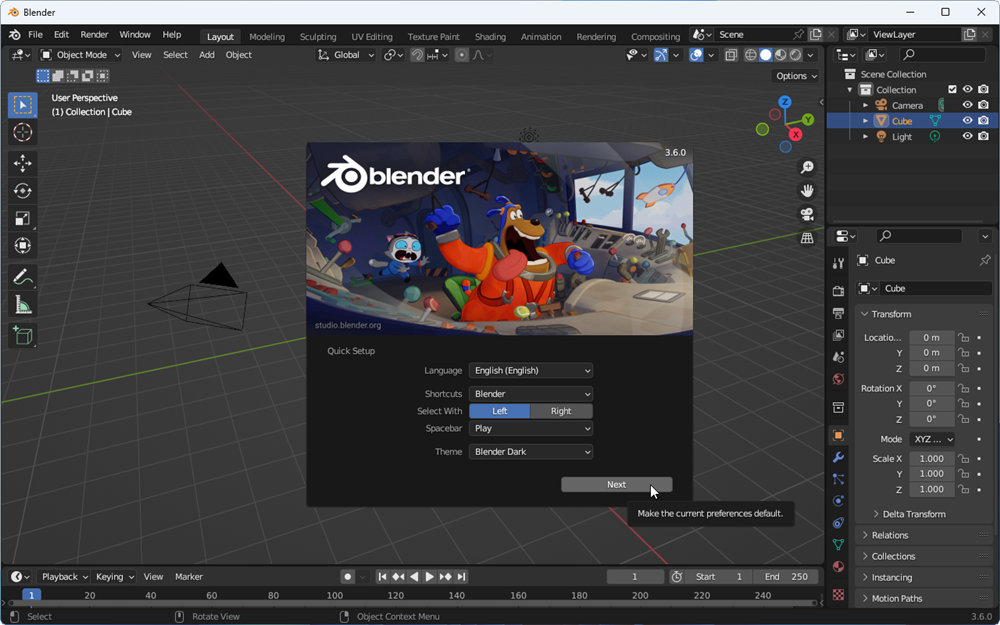 Other performance improvements
Elsewhere, Cycles comes with a promise of fast syncing thanks to major improvements like faster copying of mesh attributes (up to 60x faster) along with quicker loading of curve objects, point clouds and large meshes.
Multi-threading and instancing support have now been added to the recently introduced Light Tree feature to boost its performance, while users of AMD and Intel graphics gain support for hardware ray-tracing acceleration.
As part of its ongoing evolution, the Blender UI continues to become cleaner and more intuitive to use – one example can be found in the Properties editor, where tooltips have been added to each tab icon to aid navigation. The Recent Items list has also been expanded to include 20 items.
As is now customary, these highlights represent just a fraction of what's new in Blender 3.6. Visit the release page for a more detailed rundown of all major highlights – including a new UV packing engine, asset bundle of human base meshes, and a new Parent space option for animations. You can also review complete release notes at the Blender wiki.
Blender 3.50 is available now as a free, open-source download for Windows 64-bit, macOS and Linux. A portable version is also available for Windows PCs.