Protecting your precious privacy when browsing gets harder by the year. With this thought in mind, privacy focussed search engine DuckDuckGo has decided to dip its toes into the desktop web browser market with the recent launch of DuckDuckGo Browser for Windows Beta, which follows hot on the heels of an earlier Mac release.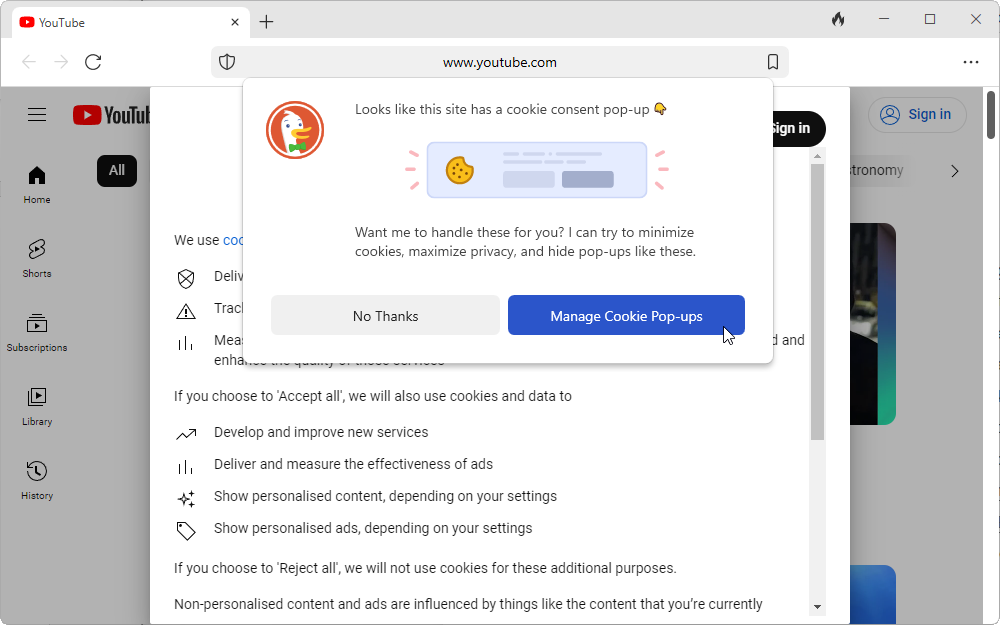 This may be DuckDuckGo's first Windows browser, but it's an already established option on mobile (iOS and Android) in addition to the existing Mac build. Both desktop versions are built from their operating system's browser systems, which means the Windows build – unlike most browsers – isn't a simple Chromium port. Instead, it's been built from scratch using the same underlying elements as Microsoft's Edge browser, namely Microsoft's Windows WebView2 API on top of the Blink rendering engine.
The app itself – like Edge – is slick, fast, and minimalist, but crucially it's packed with all the privacy features you'd expect from DuckDuckGo itself: protection against third-party trackers, easy management of pop-up cookie prompts and even an alternative video player you can use to watch videos from YouTube and other sites without subjecting yourself to tracking or personalised ads.
It's incredibly easy to use – a wizard steps you through the process of importing passwords from other browsers and services along with offering to make DuckDuckGo Browser your default – and then you just get on with browsing the web. The first time you encounter certain elements like those darned cookie popups or playing a video through YouTube, the app will offer to step in and take control for you.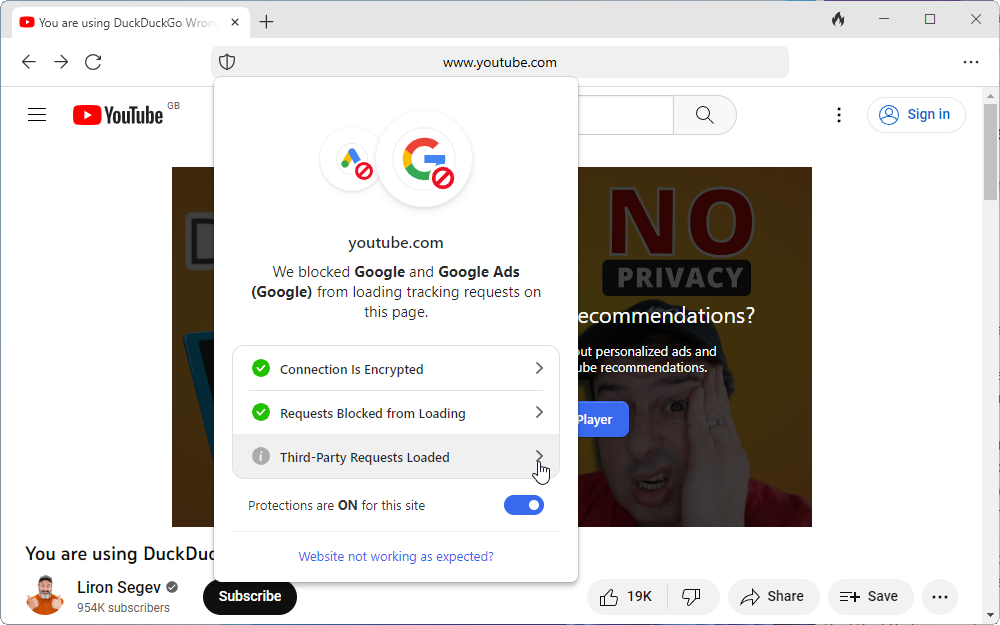 Other elements worth noting are the handy little fire icon next to the browser tab bar: click this to quickly clear all tabs and website data. You can quickly 'fireproof' trusted sites via the main menu (click …) to ensure their essential cookies are left untouched when you click the fire button - do this for any sites you don't want to have to keep logging into from scratch, for example.
One glaring omission in the browser at this point is a complete lack of support for browser extensions. This will be forthcoming in a future build, but which plugin store will be used is not yet clear.
If you're impatient to give it a test-drive - even while still in beta - you can download both DuckDuckGo Browser for Windows Beta 0.44.1.0 for PCs running Windows 10 or later, and DuckDuckGo Browser for Mac 1.47.1 for any Mac running macOS 10.15 or later.