Global tech company Alludo has announced the release of Parallels Desktop 19.0 for Mac. Available in home, Pro and Business editions, the virtualisation software makes it easy for Mac users to run Windows, macOS and Linux virtual machines on their desktop.
Version 19's highlights include a major design update, new printing engine for Windows VMs, and support for logging on to Windows machines using the Mac's own Touch ID security system.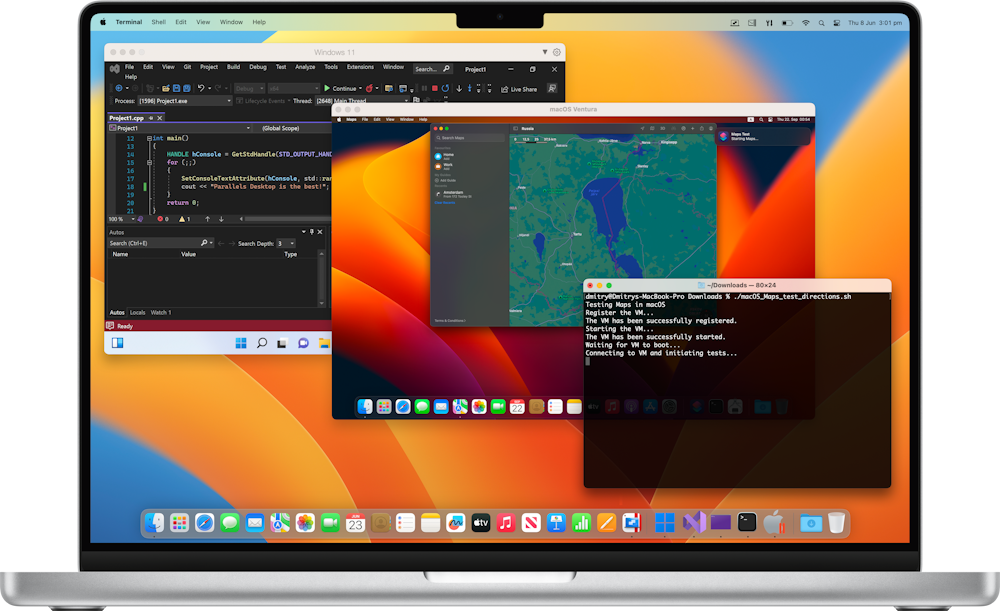 Parallels Desktop 19 opens with a design refresh that goes down to the product icon itself. Elsewhere, the user interface has been updated to be more in keeping with the modern macOS look and feel, plus more practically make things easier for the end user.
As with all major Parallels updates, version 19 comes already pre-engineered to work with the next version of macOS, Sonoma. The main update sees Parallels Desktop switch to using the Internet Printing Protocol (IPP) to connect Windows virtual printers to the user's physical printer.
The key reason is compatibility – macOS Somona will no longer provide a PostScript converter, but the switch to IPP also ensures users aren't exposed to non-supported printing options from within their virtual machines.
Another new feature sees users gain the ability to log into their Windows virtual machines using their Mac's Touch ID capabilities if supported.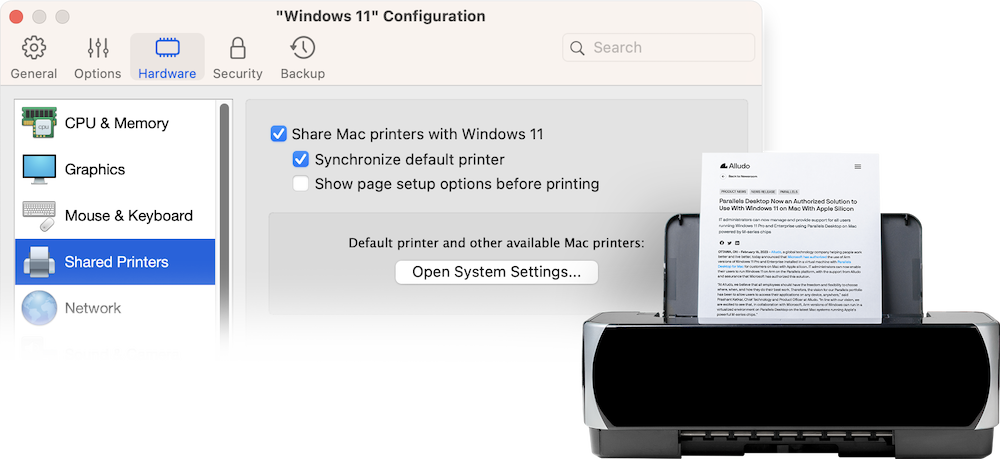 Elsewhere, Windows virtual machines gain support for OpenGL 4.1, which ensures compatibility with later versions of professional design software like VariCAD and Vectorworks Vision 2023. There's also an improved Windows installation experience for selected programs for those running Silicon Macs, along with the promise of improved performance in ArcGIS Pro.
Silicon Mac users also gain improvements to virtual macOS machines to bring them closer in line to Intel-based Mac users: more options for installing, more OS controls, better integration with support for two-finger Trackpad gestures, and support for dynamic resolution updates when manually resizing the VM window.
Virtual Linux machines also gain improvements with emulating x86 platforms on Silicon Macs: support for Docker containers through running Ubuntu Linux VM with Rosetta, and support for the latest Linux distributions.
Parallels Desktop 19 for Mac is available now for both Intel and Silicon Macs running macOS Mojave (10.14.6) or newer, including the forthcoming macOS Sonoma (14.0) . Users can purchase an annual subscription for $99.99, which will include Parallels Desktop 20 if released during the subscription period, or a perpetual license covering Parallels Desktop 19 only for $129.99. Also available via subscription are Parallels Desktop for Mac Pro Edition ($119.99 per year) and Business Edition ($149.99 per year). Existing users can upgrade from any previous version for $69.99 – this is a one-off fee for the perpetual license of Parallels Desktop 19 for Mac, or an annual subscription when upgrading to the Pro edition.

Parallels Desktop for Mac 19.0
Run another operating system, seamlessly, on your Mac
Trial Software