Canadian digital editing and management developer ACD Systems has celebrated its 30th anniversary with the release of ACDSee Photo Studio Home 2024 and its bigger siblings, ACDSee Photo Studio Professional 2024 and ACDSee Photo Studio Ultimate 2024.
The company's flagship product comes with the twin promise of new AI-powered features and what it dubs "significant" improvements.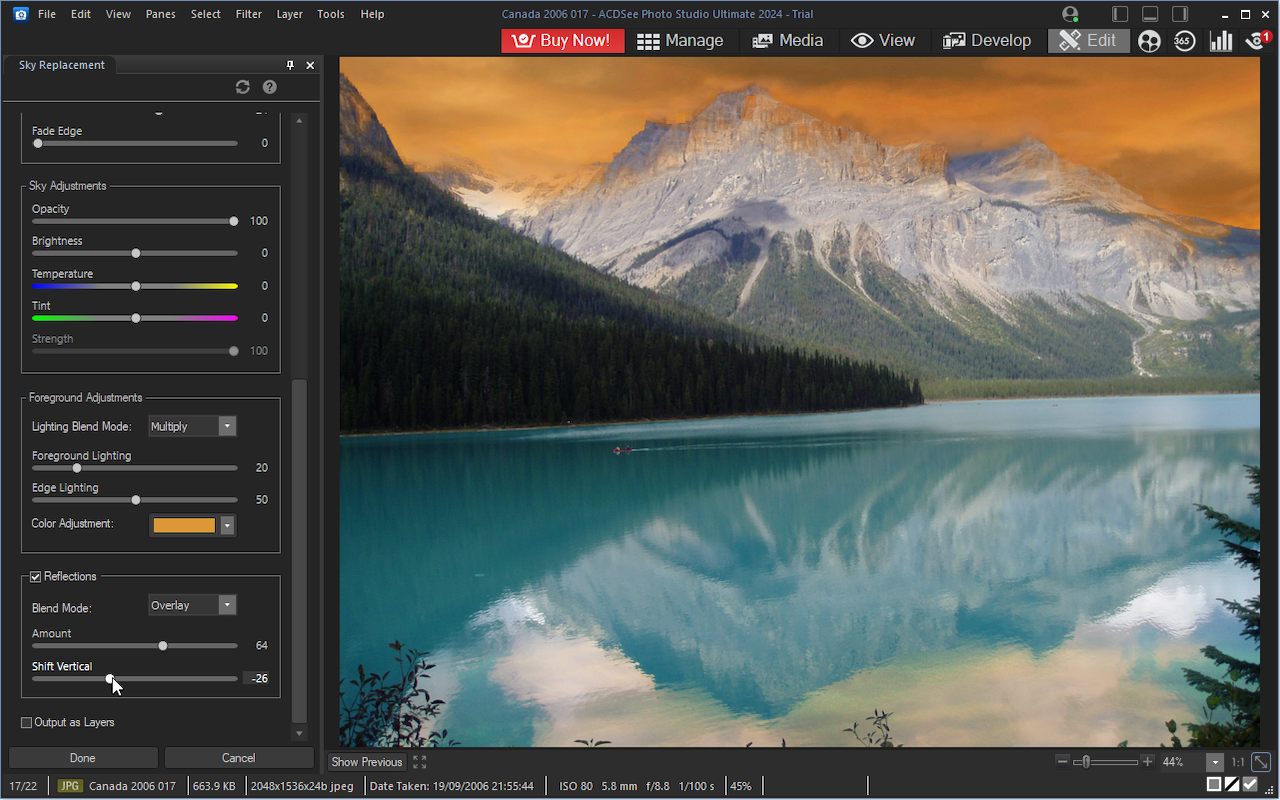 Both Ultimate and Pro editions gain access to several new AI-powered features. There's non-Destructive AI Masking tools for quick and easy selections, including AI Select Subject, AI Select Background and AI Select Sky tools.
Both editions also gain a Develop Mode Masking Panel for keeping all non-destructive selection masks in a single place, and an improved Edit Brush offering new options for Flow, Opacity and Jitter.
In addition, the Ultimate build gains a new AI Sky Replacement tool, with preinstalled skies including Sunset, Storm and Night Sky available. Users simply define the existing sky, and then choose its replacement. Photo Studio then creates a natural-looking composition, taking into account such elements as foreground and reflection options for water.
There's also an AI-assisted Object Selection Tool, capable of taking rough outlines of objects and translating them into exact selections.
The AI Face Edit tool is also improved, with new features including eye direction adjustment, skin smoothing and glow.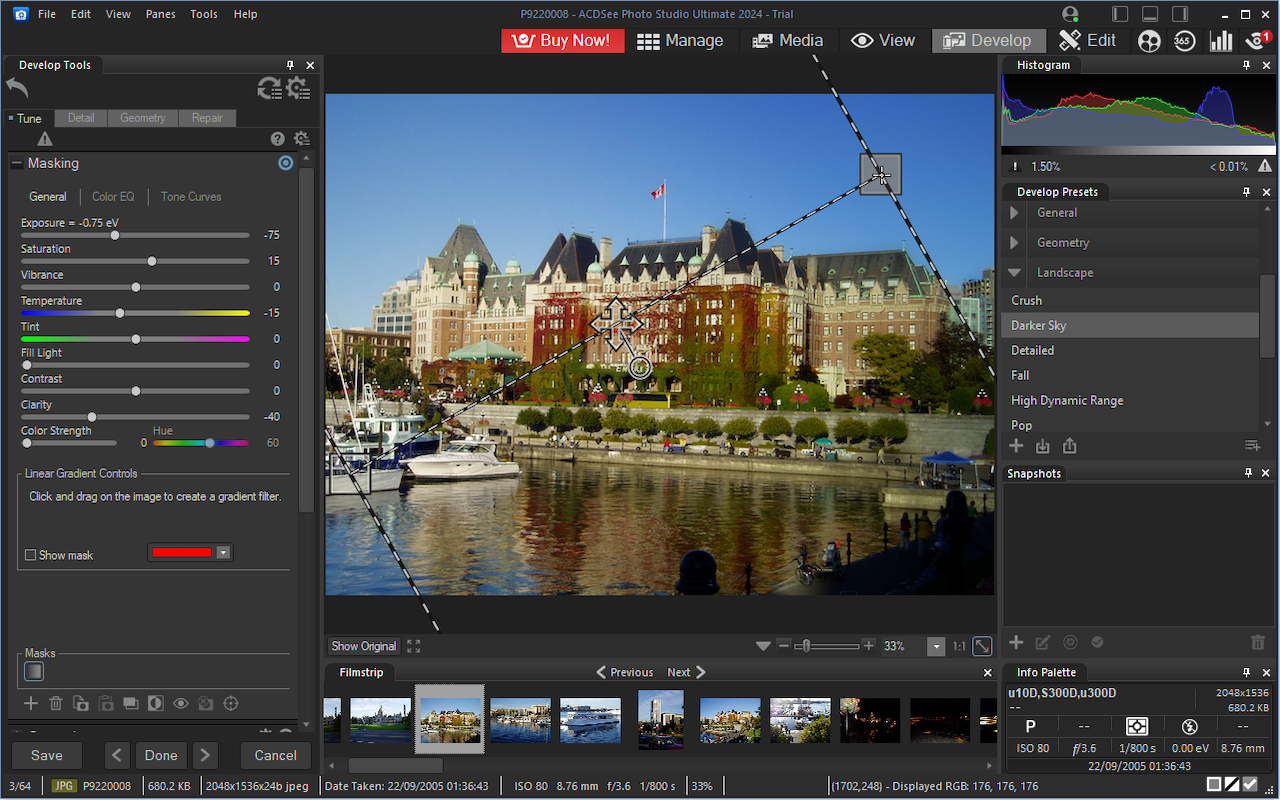 ACDSee Photo Studio Home 2024 users also gain several new features: a Grain tool for giving photos a vintage style, as well as a Skin Tune filter.
All three editions also gain two-way metadata embedding, auto-import options, category and keyword filtering (and improvements), and a People Mode Pop-up Preview. For a complete list of new and improved features, see the ACDSee website.
ACDSee Photo Studio Home 2024, ACDSee Photo Studio Professional 2024 and ACDSee Photo Studio Ultimate 2024 are all available as free 15-day trial downloads for PCs running 64-bit versions of Windows 10 or later.
Lifetime licenses cost $59.99 (Home), $99.99 (Pro) or $149.99 (Professional). Users can also purchase a subscription to ACDSee 365 with access to the latest builds of all ACDSee products (including ACDSee Photo Studio Ultimate) for as little as $6.90/mo or $69.90/yr covering two device installs and offering 50GB cloud storage.

ACDSee Photo Studio Ultimate 2024 v17.0.2.3593
The ultimate photo management system
Trial Software