German software developer O&O has unveiled a brand-new version of its data-shredding tool for Windows with the release of O&O SafeErase Professional 16. The new release unveils a refreshed user interface, plus provides a new view to give the user a visual indication of how the data-destruction process is progressing.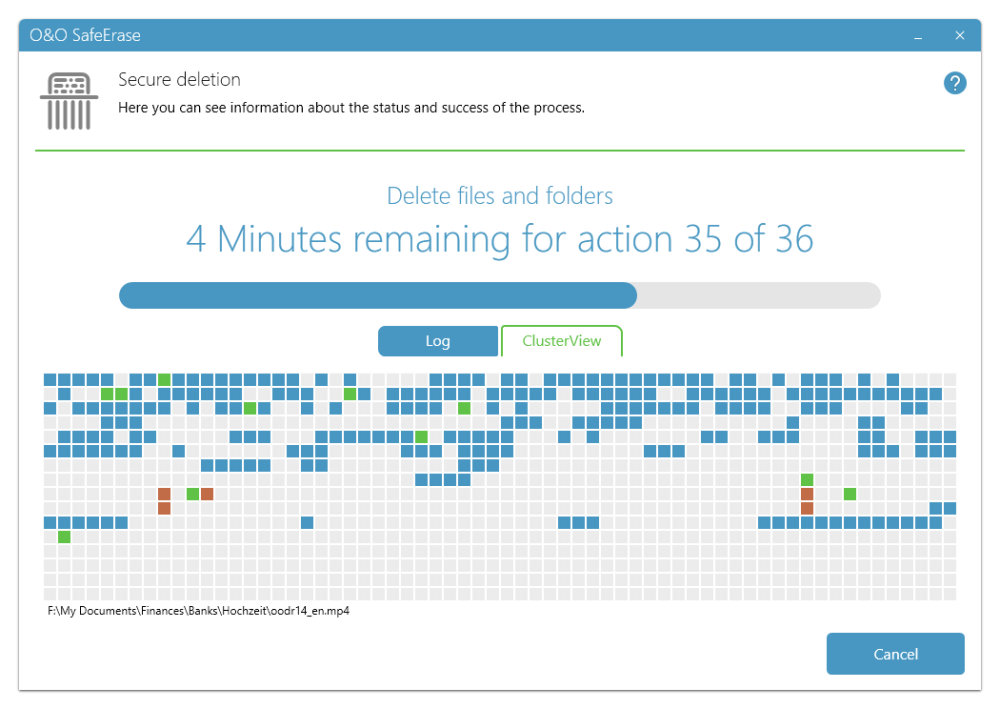 The major new feature of note sees the application unveil a new "Clusterview" feature, which provides a similar graphical cluster-based view to that found in defrag utilities, except this time of course it's monitoring the secure deletion of data from the currently selected drive.
The app also unveils a fresh new look in keeping with modern user interfaces across Windows. It's minimalist, but remains simple to navigate and use, providing users with easy access to the program's multiple data-shredding components.
Users can delete everything from entire hard drives and partitions to simply scrubbing free space to ensure previously removed files are no longer retrievable. Users can also select specific files, folders, programs and browser data to quickly scrub clean – O&O SafeErase 16 keeps things simple and clean across the entire program, with easily identifiable switches and plenty of on-screen guidance to help users make informed choices.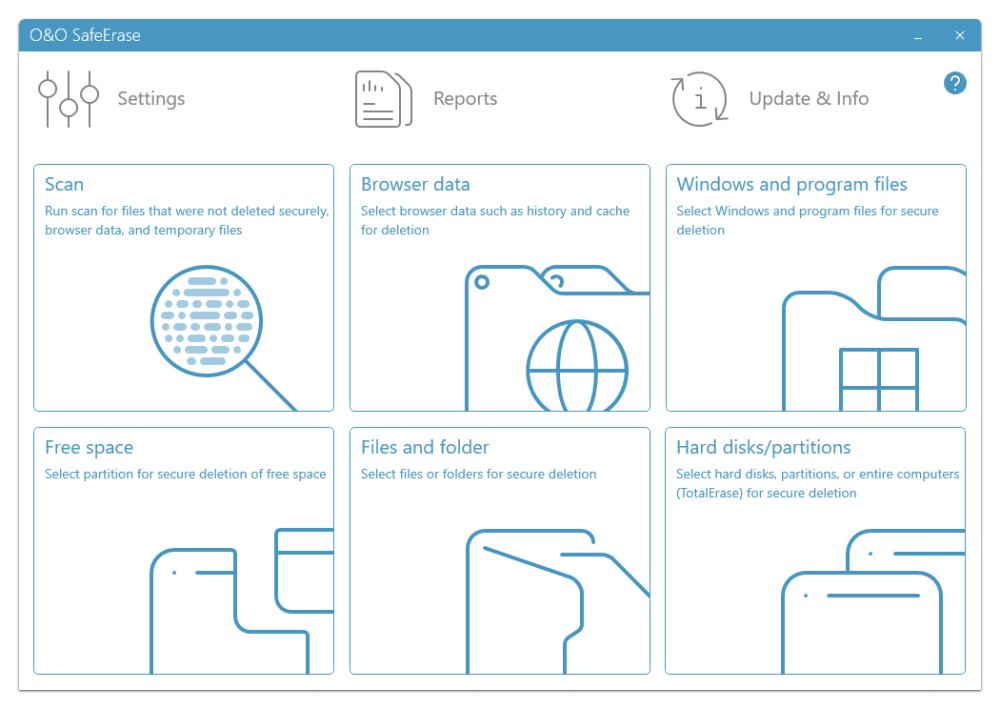 Users have a choice of six different deletion methods – the more secure the option, the slower the process due to the number of times the hard drive is overwritten to further obfuscate attempts to recover data from the drive. In addition to standardised methods such as the US Department of Defense (DoD) and German Federal Office for Information Security (BSI), users can go further by selecting the Gutmann method, which exceeds even these exacting standards by overwriting deleted data 35 times using fixed and random values.
Other changes in version 16 see support widened to accommodate the latest versions of supported web browsers for securely scrubbing internet history, as well as a complete overhaul of the TotalErase algorithm.
O&O SafeErase Professional 16.1 is available now as a trial download for PCs running Windows 8 or later. The full version can be purchased for $29.95 for a single PC, or users can pay $49.90 for a license that covers up to five PCs. O&O SafeErase is also part of the O&O PowerPack, which bundles the app along with O&O Defrag 24, O&O DiskImage 16 and O&O AutoBackup 6 for a combined $59.