Oracle has unveiled VirtualBox 7.0, the first major new release of its open-source virtualization tool for Windows, Mac and Linux since 2019. Highlights include major improvements to the manager tool and setup wizards, plus support for running VMs directly from the cloud along with full VM encryption support.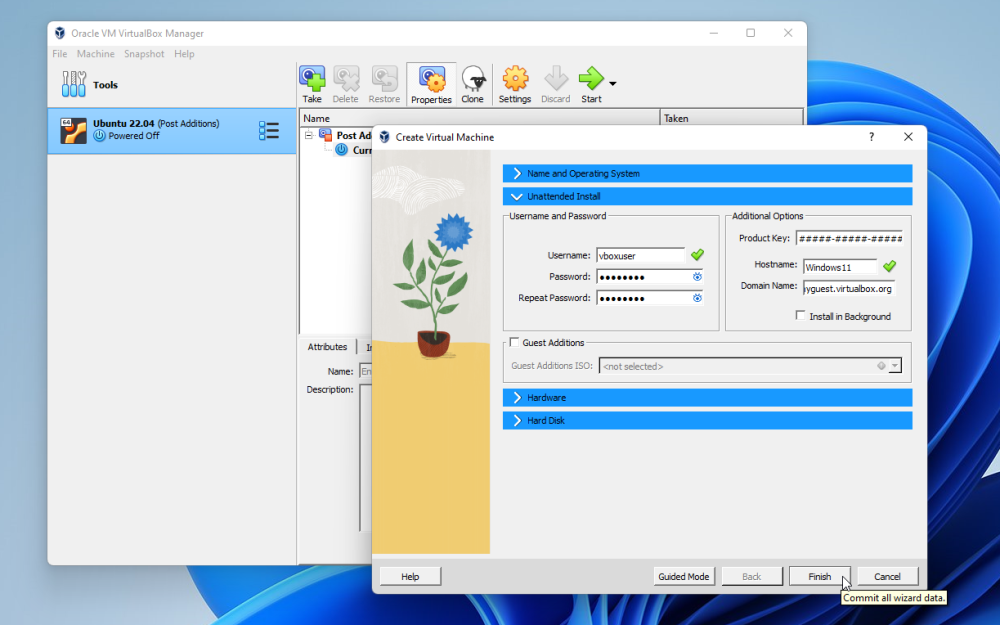 Version 7.0 opens with major improvements to the VirtualBox Manager, the main GUI used for controlling virtual machines. It's been given a fresh new look, which includes a slide-in Notification Center, which appears from the right to display progress, warning and error messages instead of throwing up pop-up windows.
The Notification Center is joined by two new monitoring tools: VM Activity Overview and Session Information. These can be used to monitor system resource usages by both guest and host systems.
At the same time, many of the tool's wizards have been redesigned and improved to make them easier to use and navigate. For example, users can now select an ISO image when using the Create Virtual Machine instead of first having to use the now-retired First Start Wizard.
Unattended installations are also easier to achieve thanks to an additional step in the wizard whereby users can specify key settings, such as username and password, to help make the process go more smoothly.
The Create VM wizard also recognises more guest OS types, in particular different flavours of Linux distros. Windows 11 is now officially supported, both as a guest and a host, while macOS system extensions and Apple M1 CPUs also gain support via an unsupported Technology Preview version.
Elsewhere, tools have been moved from Preferences to more logical locations – users will find NAT networks are configured via the Network Manager tool, while the Extension Pack Manager takes over control of extension pack installations and removals.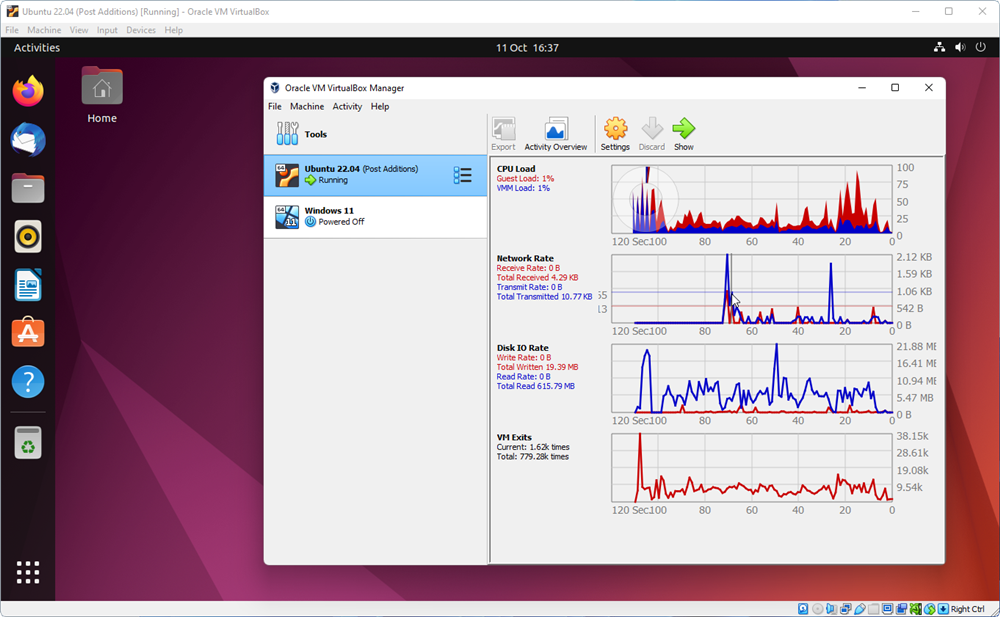 Encryption and cloud VMs
Prior versions of VirtualBox supported disk image encryption, but thanks to a new command-line tool (VBoxManager encryptvm), users can now encrypt all aspects of their virtual machines, including VM config logs and saved states.
Users have long been able to import and export VMs between VirtualBox and the Oracle Cloud Infrastructure (OCI). Now VirtualBox 7.0 makes it possible for users to host and run cloud virtual machines hosted on the OCI directly from the VirtualBox Manager interface.
Users are able to create new cloud instances from scratch or add existing cloud instances to VirtualBox Manager, plus configure and control those instances.
Other highlights include new virtual TPM 1.2 and 2.0 devices, along with the copying and pasting of entire files between guest and host using the shared clipboard. There's also improved 3D graphics support via the VMSVGA graphics controller, which includes OpenGL, DirectX and Vulkan standards among others.
Finally, the Default type can now be specified as the Host Audio Driver, making it easier to move VMs between different host platforms without having to change the audio driver. For a complete list of changes, see the VirtualBox 7.0.0 changelog.
VirtualBox 7.0 is available now as a free, open-source download for Windows, macOS (Intel and – via an unsupported Technical Preview build – Silicon) and most popular Linux distributions, including Debian, Ubuntu, Red Hat and Fedora. Accompanying this release is an updated version of the non-open-source VirtualBox Extension Pack.