The Blender Foundation has unveiled Blender 3.5.0, the latest 3.x point release of its popular and powerful open-source, cross-platform 3D creation suite. The new release boasts several new features, including GPU-powered viewport compositor and vector displacement sculpting.
Blender 3.5's main highlight, however, is that it builds massively on the curves-based hair system it introduced in version 3.3 with the addition of 'hair assets', 26 pre-built textures users can simply drag and drop on to existing models.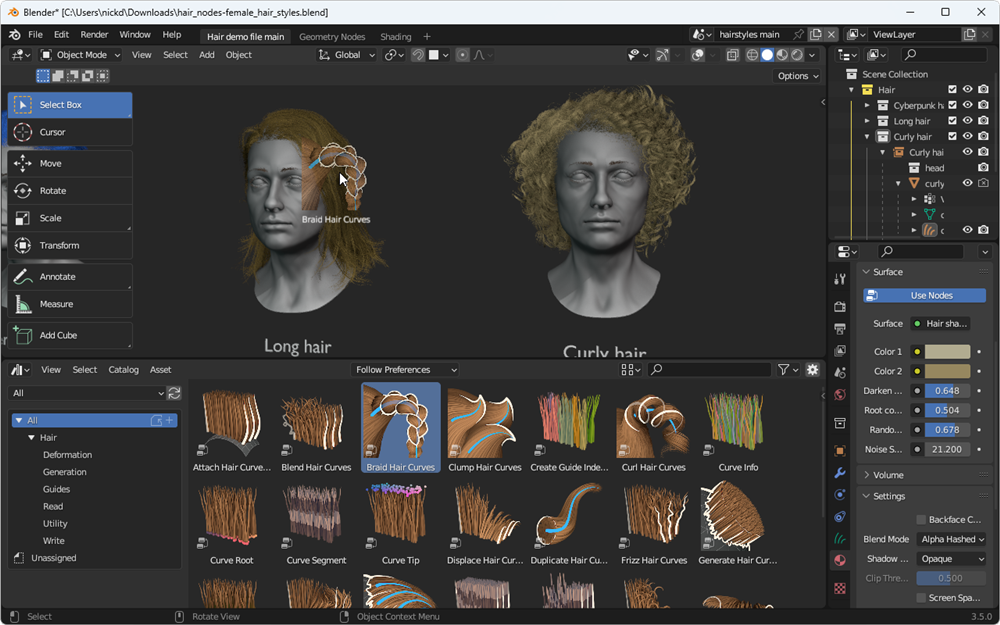 The assets form part of a brand-new Essentials library, and the textures are split into categories: Deformation, Generation, Guides, Utility, Read and Write. The feature isn't restricted to human hair either, but all kinds of textures, including fur and even grass.
Examples of each type include clump, curl and braid guides, along with frizz, smooth and roll deformation effects.
Other highlights include the rollout of a new GPU-based compositor backend. This represents a huge step forward for the 3D Viewport, enabling users with supported graphics systems to model while compositor and effects are still on. Some features have yet to be implemented – users can track the project's status here. On a related note, macOS builds now make native use of Metal, resulting in major performance improvements for EEVEE rendering as well as animation playback.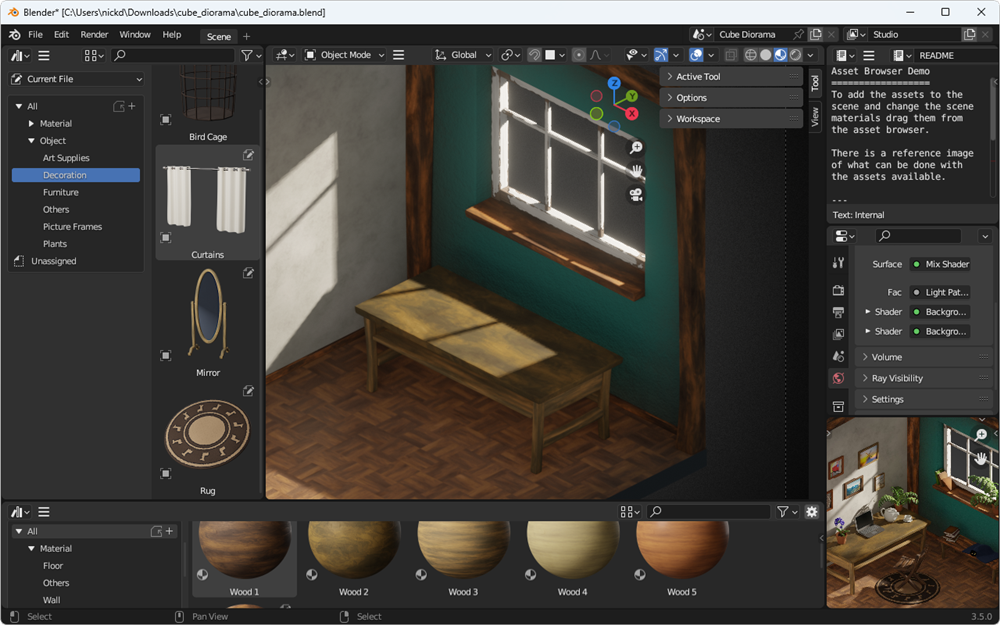 Elsewhere the Draw Brush gains support for Vector Displacement Maps (VDM) in sculpt mode, while Cycles gain access to a light tree to better sample scenes containing multiple light sources, resulted in more detailed, less grainy results. Note: the feature isn't yet available to those running AMD graphics chips.
The animation Pose Library adds new shortcuts and options to streamline workflow, and there's also a new Ease operator in the Graph Editor for quickly aligning keys in an exponential curve. There's also support for importing and exporting USDZ files, which are zip archives designed for sharing USD-generated content easily.
As with all new Blender releases, these highlights barely scratch the surface of what's new in Blender 3.5. A detailed list of highlights can be found under Release Notes on the main Blender website, while complete release notes can be read on the Blender wiki.
Blender 3.5.0 is available now as a free, open-source download for Windows 64-bit, macOS and Linux. A portable version is also available for Windows PCs.