The Blender Foundation has unveiled its next major release with the launch of Blender 4.0, its renowned open-source, cross-platform 3D creation suite.
Highlights include more realistic shading effects, the ability to control the effect of lighting sources on specific objects in images and support for running Geometry Nodes without having Python installed.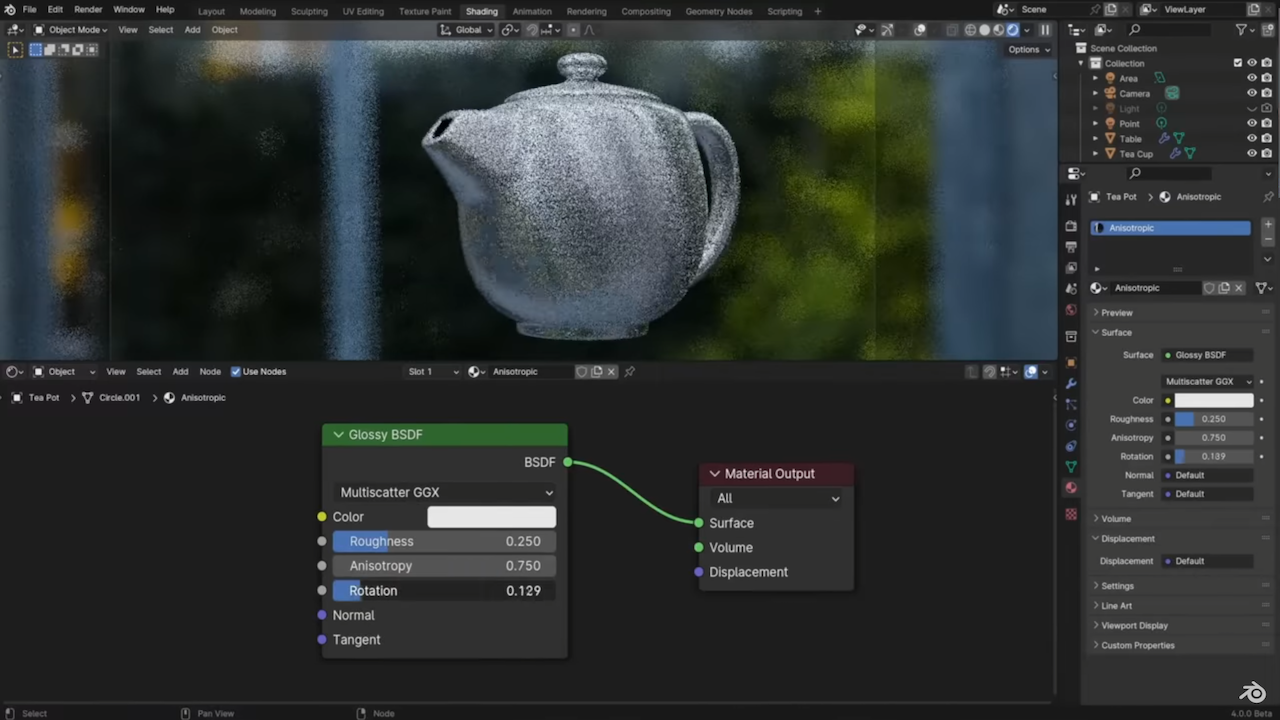 Blender 4.0 opens with a completely rewritten Principled BSDF shader that is described as "more energy conserving, more efficient, and more flexible", but crucially also capable of producing more realistic effects.
Part of the rewrite sees the various shading layers reordered to provide users with more flexibility when mixing between them – one example has been the moving of the coat layer above the emission layer, meaning it now sits on top of all base layers, making it easier to produce effects like a phone screen behind glass.
Elsewhere, the top-most velvet layer has been renamed sheen, and gains a microfibre shading model that expands its capabilities to offer dust as well as fuzzy cloth-like effects.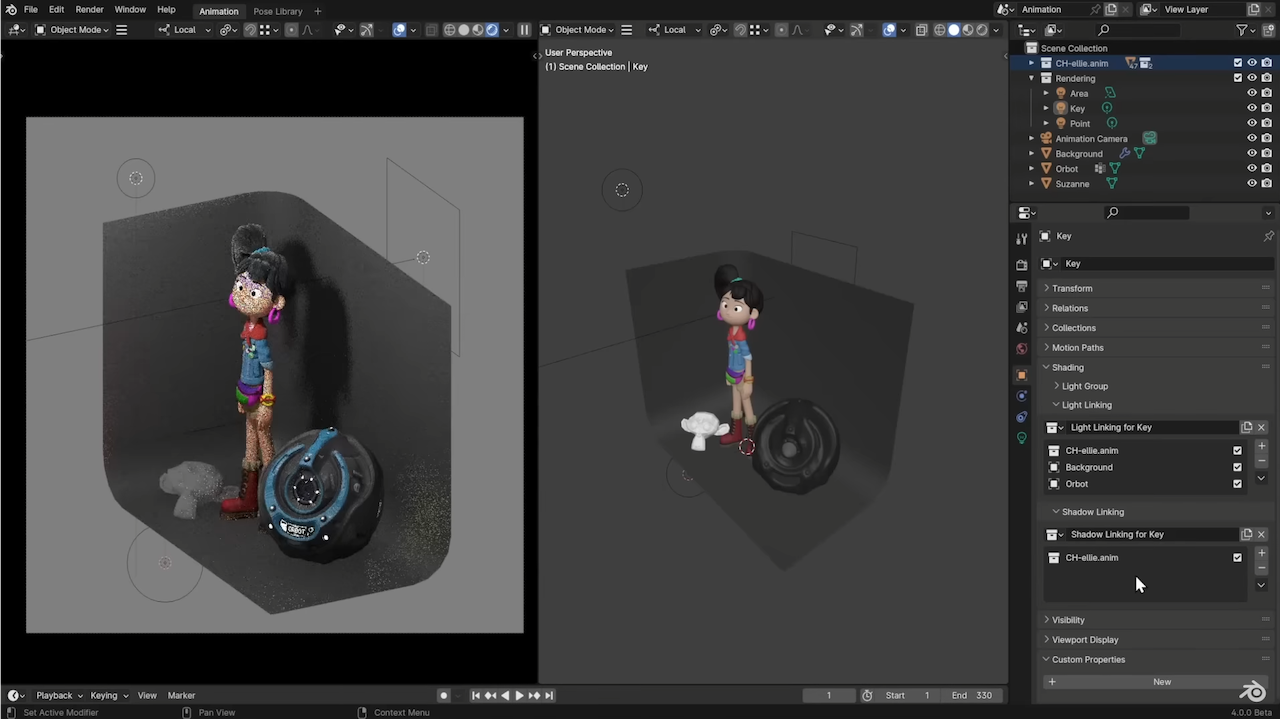 The colour management tools gain a new view transform (AgX offering better colour handling in over-exposed areas), while in textures, the Voroni Texture node gains support for fractal noise through three new inputs: Detail, Roughness and Lacunarity.
A new Light Linking feature provides users with the ability to restrict the effect of lighting to specific objects within a scene and is made easy to use thanks to Blender's drag-and-drop tools: simply drag objects to a selected light to have them influenced by it.
A new Node Tools feature allows Geometry Nodes to run as regular operators, which Blender reveals should make expanding Blender more accessible thanks to Python no longer being required. Early examples include a 3D Cursor node providing access to its location and rotation, and Selection and Set Selection nodes for the Edit mode.
The list of new features carries on, with improvements to the snapping tool's user interface and functionality, a new option to set a Snap Base for transforming objects without changing their origin or setting the 3D cursor, and the ability to quickly access specific tools on the Add menus through a new keyword search tool that displays matches instantly.
Other UI improvements include a new scalable typeface (Inter), an added option on the splash screen allowing users to load settings from a previous version of Blender, and the ability to use Blender's Color Picker outside the application in Linux and Windows.
As always, Blender 4.0's release notes are too extensive to condense here. Visit the project website for a complete list and highlights reel, and the project Wiki for more detailed information.
Blender 4.0 is available now as a free, open-source download for Windows 64-bit, macOS and Linux. A portable version is also available for Windows PCs.