Open-source video broadcasting, recording and streaming tool OBS Studio 30.0 has been released for Windows, macOS and Linux.
The new release highlights include support for WebRTC output and improved YouTube integration. There's also a new Safe Mode to help troubleshoot problems with plugins, scripts and other elements among a slew of another new features and other improvements.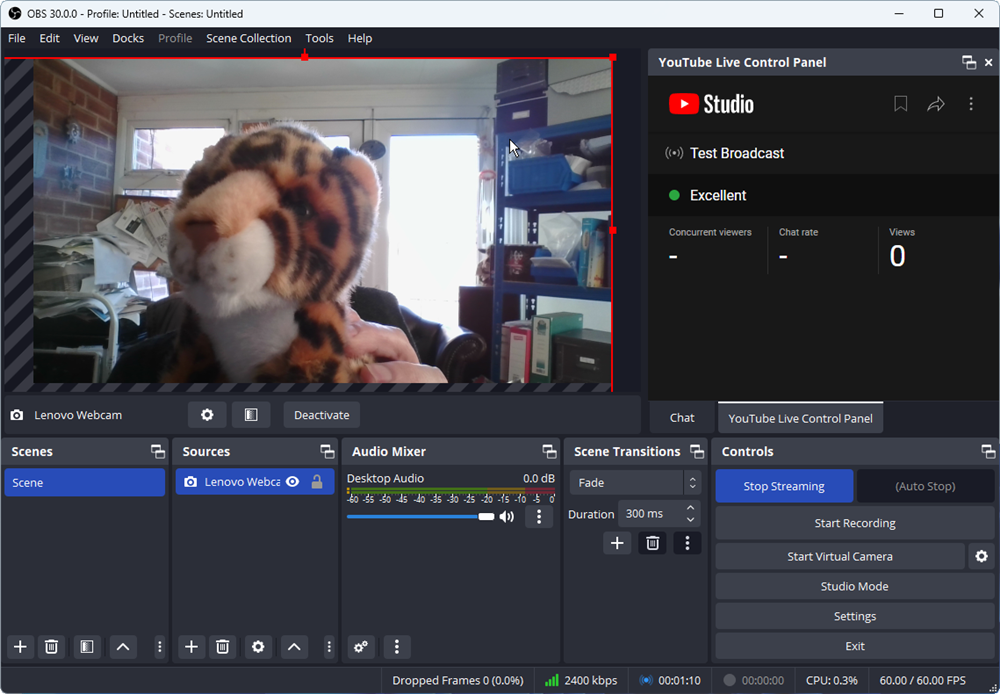 OBS Studio 30's support for WebRTC is implemented using the WHIP (WebRTC HTTP Ingest Protocol), described as a "magic bullet" for helping establish WebRTC as a reliable standard for web streaming. This will replace the existing FTL implementation, which is slated to be removed from OBS Studio some time after May 2024.
Integration with YouTube has also been improved through the addition of a YouTube Live Control Room Panel when streaming to YouTube.
Users also benefit from a redesigned status bar, which promises to provide the same information as before in a more structured and better organised fashion using more representative and recognisable icons.
Safe Mode added
OBS Studio also gains a new Safe Mode option, which enables users to run the app without loading any third-party plugins, websockets or scripts. The option is presented each time the app fails to shut down cleanly.
Linux users will be pleased to see OBS Studio 30 now supports Intel QSV hardware-accelerated encoding for H264, HEVC and AV1 protocols; however, support for Ubuntu 20.04 LTS has been dropped with this release.
The Mac build benefits from a reworked virtual camera that should work with all applications in macOS 13 or later, and also adds an option allowing users to hide the OBS windows when using its Screen Capture "Display Capture" option.
A couple of Decklink improvements sees support for 10-bit capture added along with HDR playback.
The update also comes with numerous changes, bug fixes and a handful of usability tweaks, such as the sort order for audio/video encoder dropdowns, which is now ordered by name. Review these in detail via the program's release notes.
OBS Studio 29.1 is available now as a free, open-source download for Windows, macOS and Linux. A portable build is also available for Windows users.